Tesla: Eleven Stations Were Opened In France In June
Jul 02,2022 | Chloe Lacour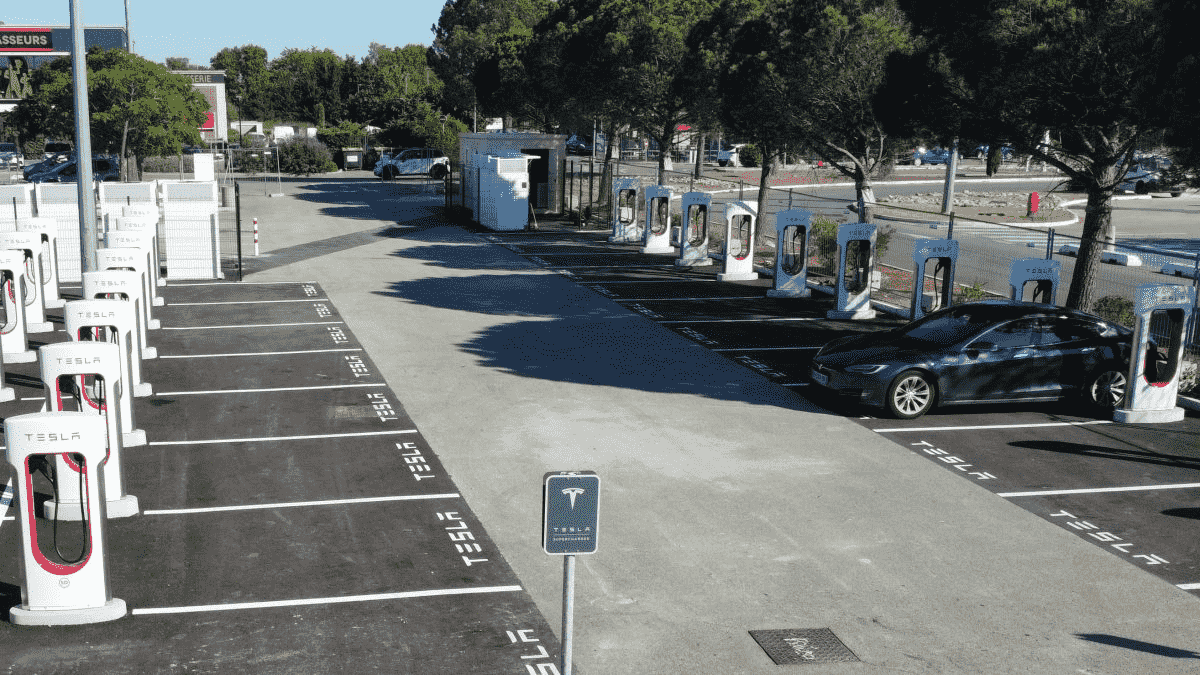 Tesla has just opened a new station near Avignon. It is the 120th station in France and the 800th in Europe.
Tesla continues to open charging stations in France. Latest, in Avignon. Just in time for the summer holidays, on a very busy route, towards Marseille and the Côte d'Azur. Aware that it has more and more customers, Tesla is putting the package on the number of charging points per station.
There are thus 28 at the level of Avignon. This is much more than the current average, with 11 charging points per station in Europe. Tesla recalls that in its early days, the first stations had four charging points. Currently, the largest, the Nebbenes Supercharger in Norway, has 44 of them alone!
The expansion also accompanies the opening of stations for non-Tesla vehicles, launched in November 2021, now in force in 13 countries, for 250 stations and 3,600 charging points. Note that the station opened in Avignon marks a small symbolic milestone: it is the 800th Tesla station in Europe. Nearly 9,000 points are accessible in more than 30 countries of the Old Continent.
In France, the network increased its capacity by 50% in one year. In June, no less than eleven stations were opened in France: Avignon (84), Blagnac (31), Brest (29), Châtellerault (86), Metz Sud (57), Montpellier (34), Neuville en Ferrain (59), South Poitiers (86), Saint-Julien-en-Genevois (74), Saint-Quentin (02) and Tournus (71).
Related Articles
How Much Does It Cost To Charge A Tesla
How Many Tesla Crashes Have There Been
Comment
Back to NEWS.