Tesla Expands Supercharger Network In Europe
Jul 02,2022 | Chloe Lacour
800 stations with almost 9,000 fast chargers complete the offer in Europe
Norway has the largest station in Europe, with 44 superchargers
The network continues to grow. In June the first location in Latvia was opened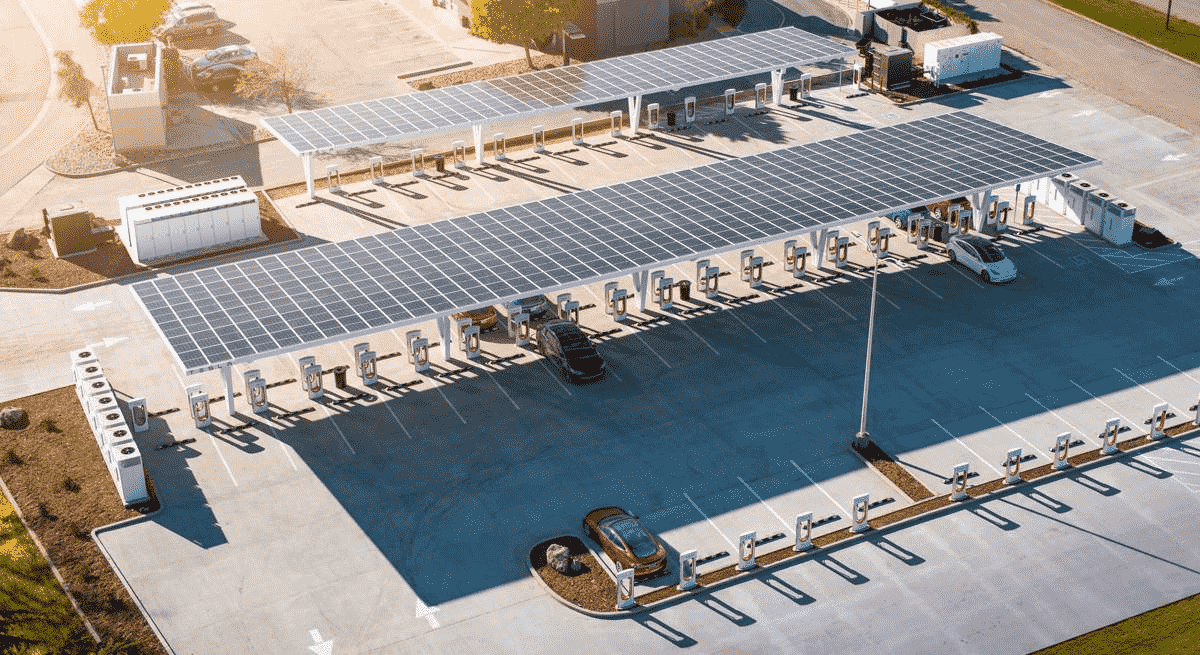 As the summer holidays approach, new recharging stations with superchargers have been inaugurated. The 800th location in Europe has recently opened and the network has nearly 9,000 superchargers spread across 30 countries.
The 800th location, opened last June, is located in France, specifically in Avignon, on the way to Marseille and the French Riviera, which has a total of 28 recharging stations, continuing with the strategy of opening larger locations to serve the growing fleet of electric vehicles circulating in Europe.
The Nebbenes site in Norway continues to hold the record for being the largest station in Europe, with 44 Superchargers installed. When the first 6 European locations opened, in August 2013, also in Norway, each location had 4 stalls. There are now an average of over 11 Superchargers per location.
Faster
Improved battery and charging technologies allow for faster-charging speeds, now with power outputs up to 250kW on V3 Superchargers. Although the technology continues to evolve, the reliability of the stations is one of the main pillars of the brand, since it is one of the most important components of the fast-charging network, which allows energy to be supplied on long-distance trips. Last year uptime of 99.96% was achieved globally.
extended network
The fast-charging pilot project for non-Tesla vehicles, launched in November 2021, has continued to expand to new stations and countries with the intention of accelerating the vehicle's transition to sustainable energy. It is now up and running in 13 markets, with a total of more than 250 locations and 3,600 superchargers. With this project, Tesla currently operates the largest public fast-charging network in Europe (> 150 kW) and will continue to expand in the coming months to more countries and stations.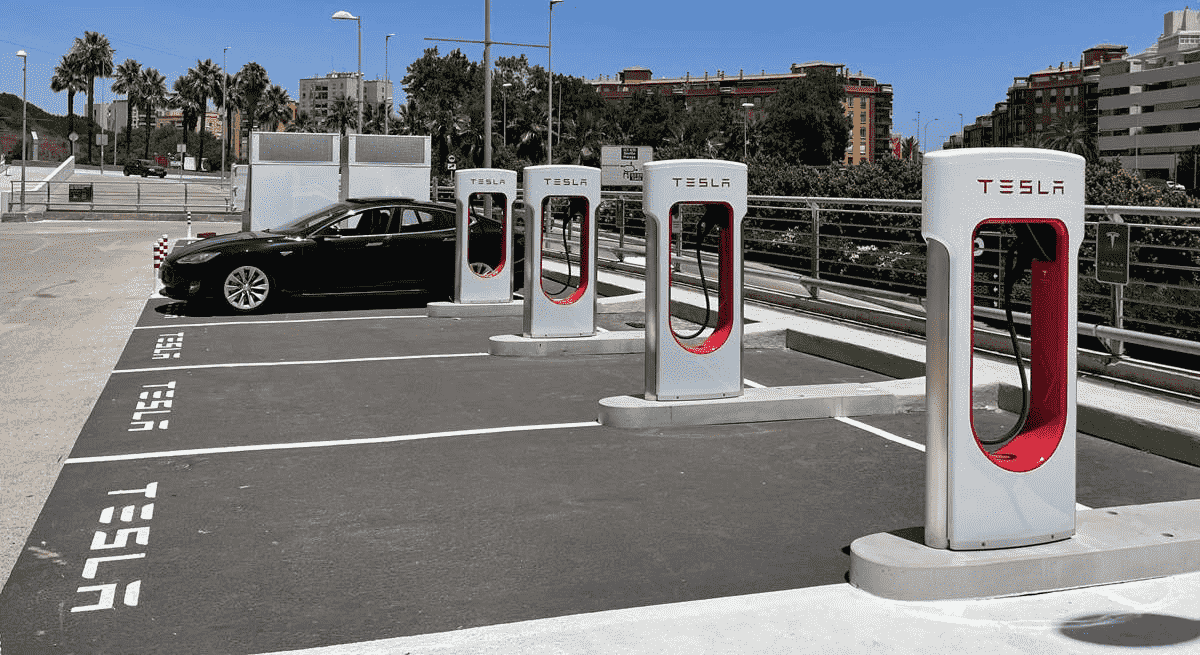 Currently in Spain the open stations that allow the charging of any electric vehicle are those of Albacete, Alcobendas, Almaraz, Aranda de Duero, Atalaya del Cañavate, Barbastro, Benavente, El Ejido, Granada, Jerez, La Seu d'Urgell, Rivabellosa and Seville. 13 stations with a total of 116 charging points of 150 or 250 kW are available.
Owners of a Tesla in Spain can recharge at one of 46 locations, where more than 350 superchargers are installed. In recent months, new locations have been opened in Fuenlabrada (Madrid), Algeciras (Cádiz), Cambrils (Tarragona) and Pamplona (Navarra).
Recharge prices for non-Tesla vehicles
It depends on the location and time, in addition to whether the subscription rate is chosen, which entails a monthly payment of 12.99 euros (VAT included), with which the price per kWh would be between 0.41 and 0.43 euros, instead of 0.64 euros/kWh. In this way, with charging about 60 kWh per month, it would already be profitable to pay a said subscription.
The charge for inactivity is also established, charging parking to those who have finished charging and do not remove their vehicle after 5 minutes after the end of charging. The inactivity fee is 0.5 euros/minute if there are free charging points and 1 euro per minute if all the points are occupied.
Related Articles
Tesla Shows Its Electric Truck In Action, An Imposing Tesla Semi Transporting Superchargers
Comment
Back to NEWS.