Tesla First-quarter Results Exceeded Expectations, And Its Stock Price Rose 5% After The Market! Musk: I Hope Self-driving Taxis Will Be Mass-produced In 2024
Apr 21,2022 | Chloe Lacour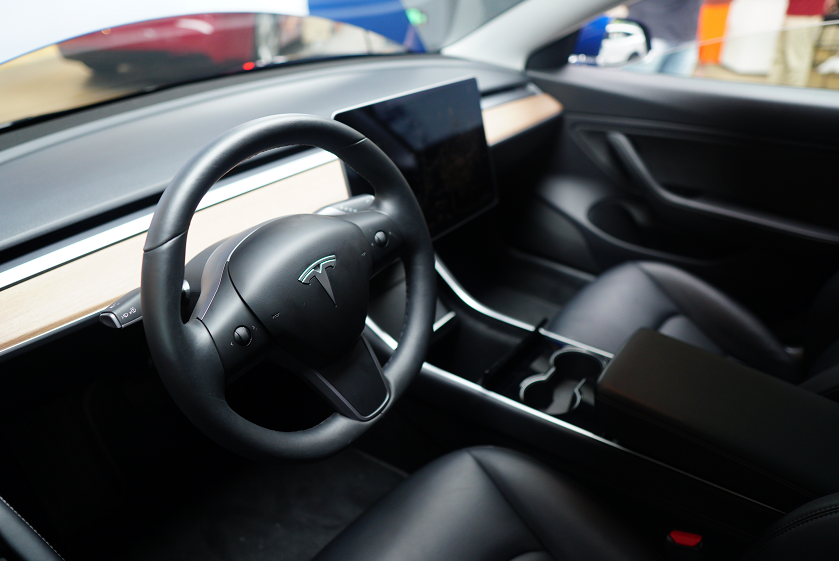 In the early morning news on April 21, Beijing time, Tesla announced its first-quarter 2022 results that exceeded market expectations after the market closed on Wednesday.
According to the financial report, Tesla's first-quarter revenue was $18.8 billion, compared with an estimated $17.92 billion; adjusted earnings per share in the first quarter were $3.22, compared with an estimated $2.27; the company's first-quarter auto business gross profit margin was 32.9%, and the market Expected to be 28.4%; net profit was $3.318 billion, compared with $438 million in the same period last year, and the market expected $2.156 billion.
According to the Financial Associated Press on April 21, CEO Elon Musk said on Tesla's first-quarter earnings conference call that Tesla is developing a customized Robotaxi self-driving taxi, which it hopes to achieve in 2024. Mass production of the Robotaxi will be a "huge driver" for Tesla's growth.
Tesla CEO Elon Musk said Tesla should be able to produce 1.5 million cars in 2022. Tesla CEO Elon Musk also said that the price of some Tesla auto parts has increased by 20%-30% year-on-year.
Tesla hit a new record again in the first quarter of 2022 in terms of revenue, vehicle deliveries, operating profit, and an operating profit margin of over 19%. As of the end of the first quarter, our outstanding recourse debt had fallen below $100 million. The public is increasingly focused on a sustainable future, and we remain committed to growing reasonably fast.
Expanding capacity is at the heart of our decision. Over the past two months, we have started to initiate Model Y deliveries from the Texas Gigafactory and the Berlin-Brandenburg Gigafactory (which had a negligible impact on Q1 gross profit). At the same time, we have invested a lot of energy in independent cell production, raw material procurement, and supplier diversification.
Supply chain challenges persist, and our teams have been working to address them for over a year. In addition to the impact of chip shortages, the recent COVID-19 outbreak has also put pressure on our supply chain and factory operations. In addition, the prices of some raw materials have risen several times in recent months. While we've been working to keep manufacturing costs as low as possible, the impact of these increases in our cost structure prompted us to adjust our product pricing.
Tesla jumped 5% after hours after the company's earnings report. However, during the normal trading stage of U.S. stocks, on April 20, local time, Tesla's stock price closed down 4.96% at $977.2.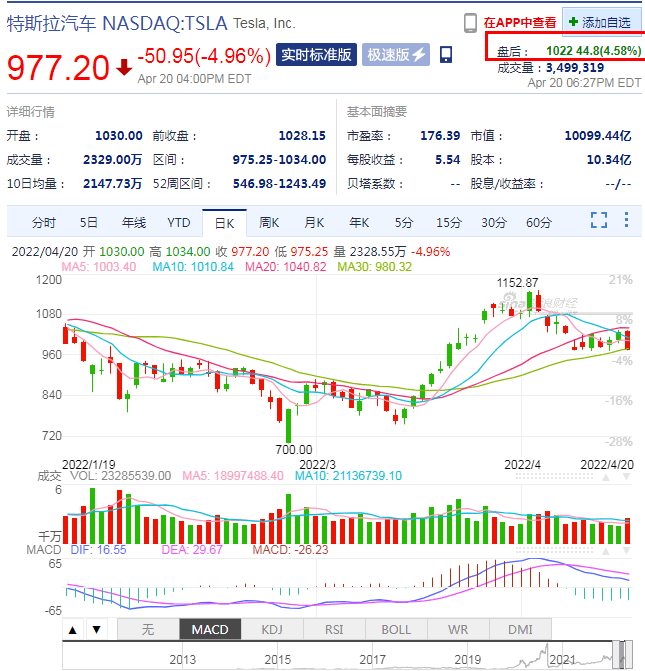 According to China Business News, a U.S. judge has rejected a gag order filed by Tesla investors against Musk. In August 2018, Musk tweeted that he was going to take Tesla private and claimed that the funds for the acquisition had been settled. However, in fact, Musk was not ready for the acquisition, causing Tesla's stock price to fluctuate.
Related Articles
Quanta's Shanghai Plant Has Resumed Macbook Production Lines And Tesla Parts Production Lines
Tags:
tesla model s accessories
tesla model 3 accessories
tesla model x accessories
tesla model y accessories
Comment
Back to NEWS.