Tesla FSD beta is expanded by 60% in the US and Canada, up to 160,000 users
Sep 20,2022 | Tesmag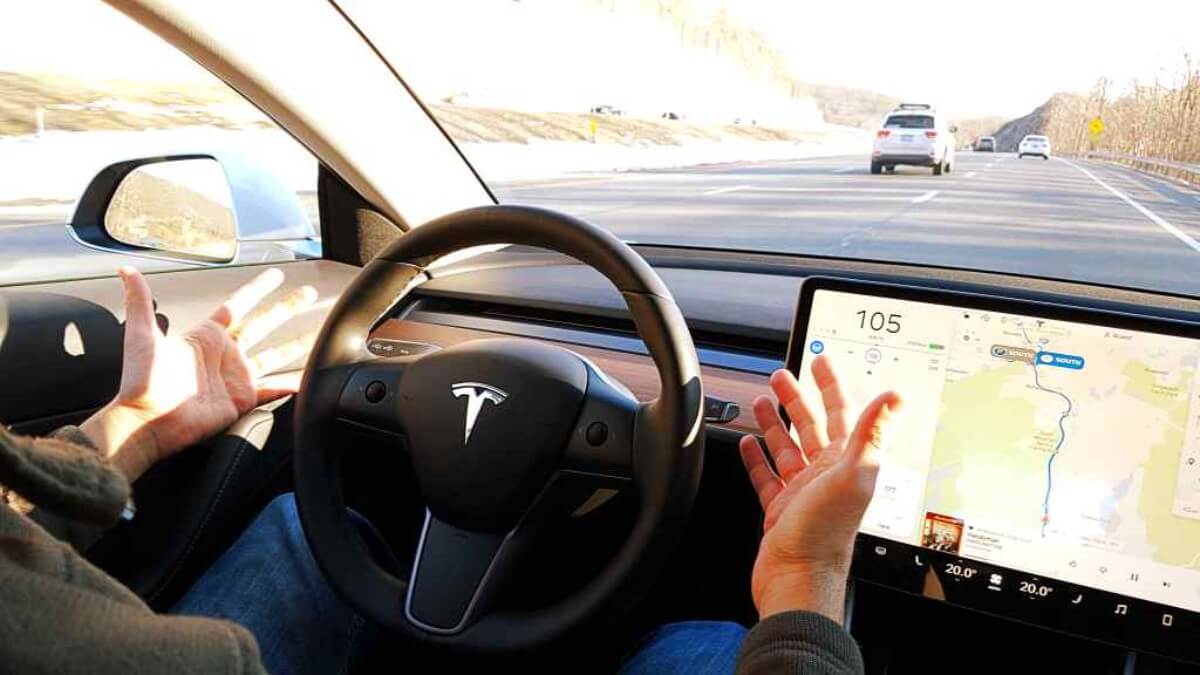 Nearing midnight in peninsular time, Elon Musk announced through the usual means of communication, his Twitter account, the extension of the Tesla FSD beta program to another 60,000 drivers in the North American region. At the moment, the FSD system can only be enjoyed in the US and Canada, regardless of whether it has already been paid for, and it goes for $15,000 for new customers.
Elon Musk had previously announced that access to the beta phase would be opened to those drivers who had a safety score of more than 80/100. To date, the drivers with the highest scores were the only ones who received the invitation, aside from Tesla employees. That means that their own cars consider them to be very good drivers.
How does Tesla determine who can access the beta phase? It scores negatively that the Autopilot system is deactivated (e.g. by taking your hands off the wheel), braking, swerving, or driving too close to other vehicles. In this way, Tesla tries to take care of itself in health and prevents aggressive drivers from generating unpleasant headlines in the press. With 80 points it has been possible to make a mistake, but nothing serious.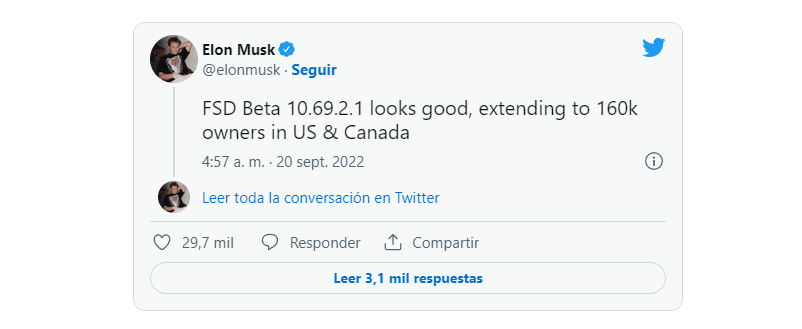 The beta version 10.69.2.2 (the reproduced tweet has a typo by Musk) will be the one that can be accessed by those 60,000 additional drivers in the US and Canada. It is a system that is constantly evolving and polishing bugs. Tesla is feeding an artificial intelligence monster that receives new information every day, and almost in real-time.
In theory, the Teslas manufactured in recent years have all the necessary hardware for autonomous driving, based mainly on visual information captured with video cameras. As of spring 2021, American Model 3/Ys do not leave the factory with frontal radar, and no LiDAR. The software that takes full advantage of that capability is FSD, for "Full Self-Driving", although it is still a Level 2 driving assistance system.
Tesla's ambitions are to achieve a level of almost total autonomous driving, such as Level 4, and that the responsibility for what happens to the manufacturer can already be transferred. In the meantime, FSD beta testers continue to shoulder that responsibility, and while it seems that cars do indeed go from A to B, at any moment they may have to take control, and with little margin.
Related Articles
Tesla's Texas plant produces 10,000 Model Y units
Comment
Back to NEWS.