Tesla has exceeded the peak of accumulated orders, lowers delivery times and has room to lower prices
Sep 19,2022 | Tesmag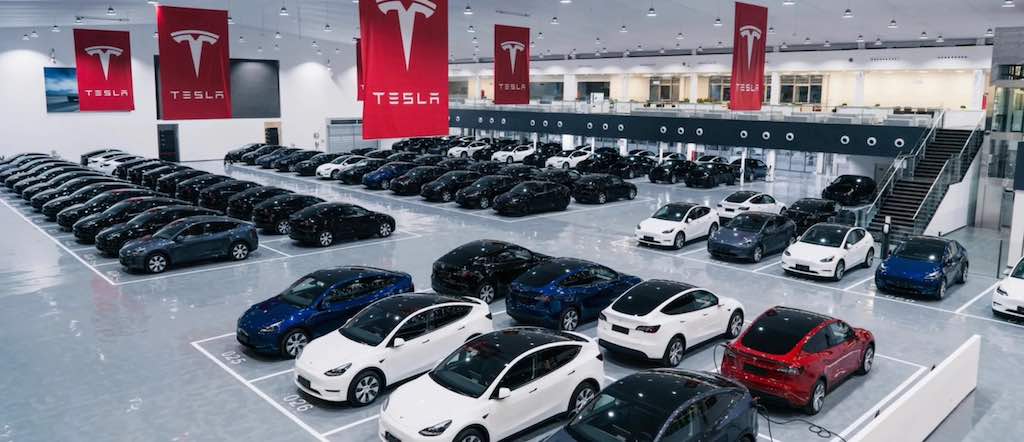 Improvements made to Tesla's Fremont/Texas and Shanghai factories are having an effect, according to data compiled by Troy Teslike on Twitter. From the end of July to August 31, their accounts indicate that the accumulated orders have been reduced by 90,000 units, from 504,000 to 414,000, or what is the same, the production of 102 days instead of 123 days.
These data are based on unofficial information and are subject to some errors, but in the first half of the year their accuracy is -0.3%, so they serve perfectly as a reference. The workload has been reduced in all factories, although unevenly. Fremont and Texas dropped from 153 to 131 days of cumulative production, Shanghai from 102 to 80 days, and Berlin from 141 to 136 days. Giga Texas has already produced 10,000 units of the Model Y Long Range.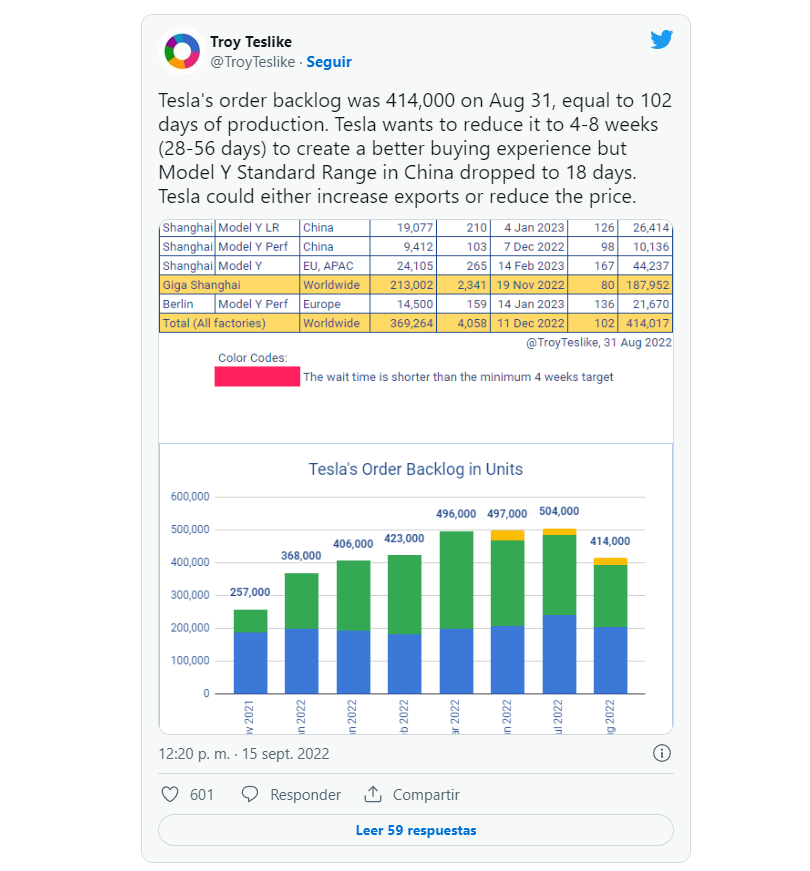 The model with the least waiting list is the Tesla Model Y RWD, manufactured in China, with only 18 days of waiting and 18,980 units accumulated as of August 31. Instead, it's time to wait a long time for an American Model X Long Range, 365 days, with a cumulative 22,000 orders. At the end of August, Tesla had 414,017 units pending manufacture and delivery, and at a rate of 4,058 units per day, it is the equivalent of 102 days in general.
Taking a look at the data history (the image is enlarged by accessing the original tweet), the situation returns to pre-war levels in Ukraine, since at the end of January there were 406,000 orders, and at the end of February 423,000 orders. Tesla's goal is to give a period of four to eight weeks between when a car is ordered and it is delivered to the customer, and it is only achieved with one model, the Chinese Model Y RWD, which is offered in Spain for 49,990 euros and compatible with MOVESIII.
The reading that we can draw from this data is that Tesla can adjust prices in the versions that have a less waiting list, since there is not so much need to raise prices to cushion future battery prices -which rise above the inflation of the suppliers-, and continue to harm other manufacturers who cannot deliver cars in less time.
At the moment we cannot make the interpretation that Tesla's demand is slackening, but that the factories are working at a faster rate than demand. On the other hand, the margin to export units to markets where it is not present is increased. In recent weeks, for example, Model Ys have reached new markets in the Asia-Pacific region, such as Australia, New Zealand and Japan.
Related Articles
Tesla cuts the cost of producing cars to just $36,000
Comment
Back to NEWS.