Tesla Increased (again!) The Prices Of Its Model 3 And Model Y
Jun 20,2022 | Chloe Lacour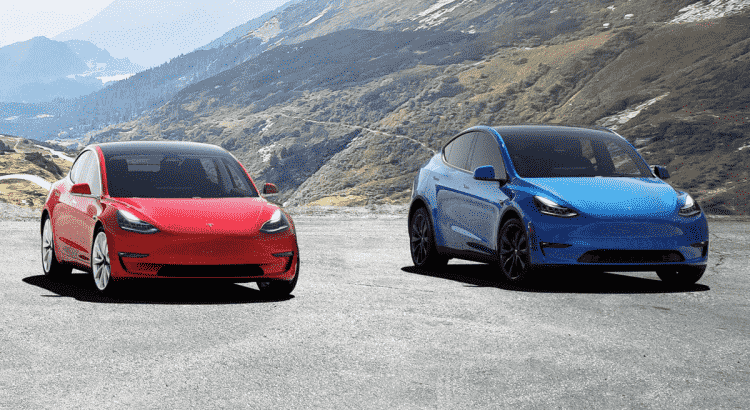 Tesla is once again raising the prices of its Model 3 and Model Y. The electric sedan goes to €53,490 in the "basic" variant while the SUV requires €64,990.
For several months, prices have been soaring among manufacturers. Tesla is one of the most affected, with many increases: sometimes up to three in less than a month! In mid-June, the American manufacturer is still reviewing its prices upwards, especially for its Model 3 and Model Y.
The Model 3 exceeds 53,000 € at entry level
The Model 3 electric sedan, which is very successful in Europe, had already suffered big inflation in March, then another in May on the high-end variants. The French division of the brand has just updated its prices, which are getting quite hot, like the scorching outside temperature. This time, the increasing concerns all versions. The entry-level propulsion, simply called "Model 3", asks for 2,500 € more and is now displayed at 53,490 € (against 50,990 € since March). She is now the only one to benefit from a bonus, reduced to €2,000.
Indeed, the Long Autonomy variant had been displayed since May at €59,990, which still allowed it a bonus (provided that no options were checked). With this new inflation of €2,500, the Model 3 Grande Autonomie, therefore, goes to €62,490 and definitely loses any bonus. The Performance variant requires €1,500 more and is now priced at €66,490.
Since the beginning of the year, the entry ticket for the Californian electric sedan has literally flown away. Still displayed at €43,800 last January, it, therefore, asks for €9,690 more in six months. And again, we do not count the bonus! In January, the sedan could benefit from €6,000 in aid thanks to its price set below €45,000. This made it possible to buy the vehicle for €37,800. Today, the aid is only €2,000 for the basic version, i.e. a minimum price of €51,490. The difference for the customer is therefore €13,690!
The Model Y is also concerned
The Model Y SUV is also affected by this increase, with 2,000 to 3,000 € more depending on the version. The Grande Autonomie variant, previously displayed at €62,990, now asks for €64,990 (+ €2,000). At the top of the range, the Model Y Performance is now marketed at €69,990, or €3,000 more than before. Placed well above the threshold of €60,000, these two versions have said goodbye to the ecological bonus for several months.
Related Articles
Autonomous Car: Tesla, The Main Manufacturer Involved In Accidents In The United States
Tags
Tesla 3 Accessories
Comment
Back to NEWS.