Tesla Installs Starlink Wi-fi On Its Superchargers
Jul 12,2022 | Chloe Lacour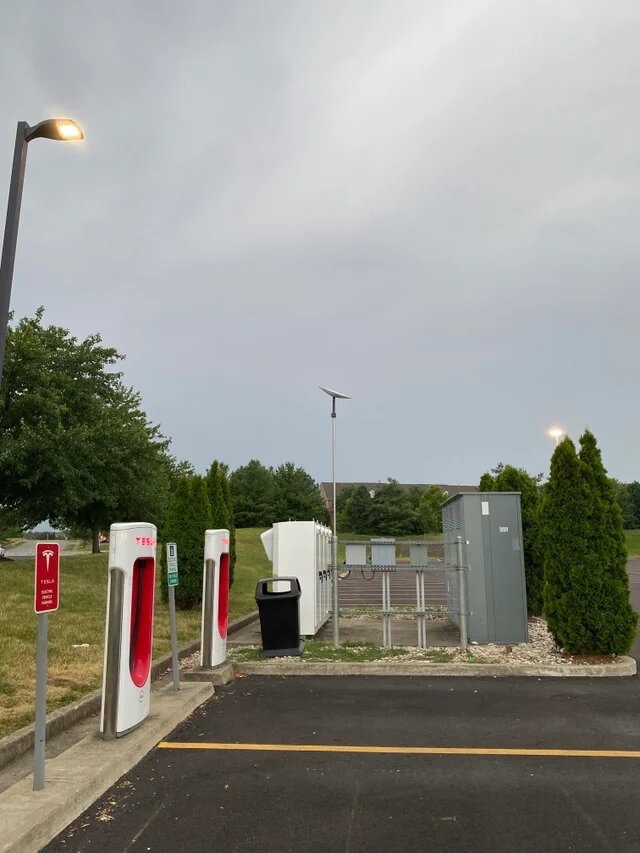 Tesla intends to offer one more service on its fast-charging stations. The Californian manufacturer has started deploying Starlink antennas on Superchargers.
Tesla intends to rely on another company of its founder, Elon Musk, to expand its offer of Superchargers. In the United States, the car manufacturer and the operator Starlink have begun work on installing antennas from the latter on the Superchargers of the former. The stated goal is? Offer an additional service at the brand's fast-charging stations, where waiting times can sometimes be long. The free Wi-Fi combined with the many entertainment features accessible via the Tesla OS (Netflix, Disney +, Spotify, video games, etc.) should make the mandatory charging breaks on long journeys less painful.
However, this Tesla connectivity component is an option. The service is billed at 9.99 euros per month. Of course, it is possible to do without it and use your smartphone in connection sharing, but not all users necessarily use it. Therefore, the existence of a free Wi-Fi network near Superchargers is a welcome offer.
Last October, Starlink terminals were spotted at a few charging stations across the Atlantic. Elon Musk then confirmed that the brand's strategy was to offer Wi-Fi on its terminals. But since then, the deployment seemed to have been put on hold. Until the end of last week, therefore, a Reddit user claims, with supporting images, that the installation has resumed.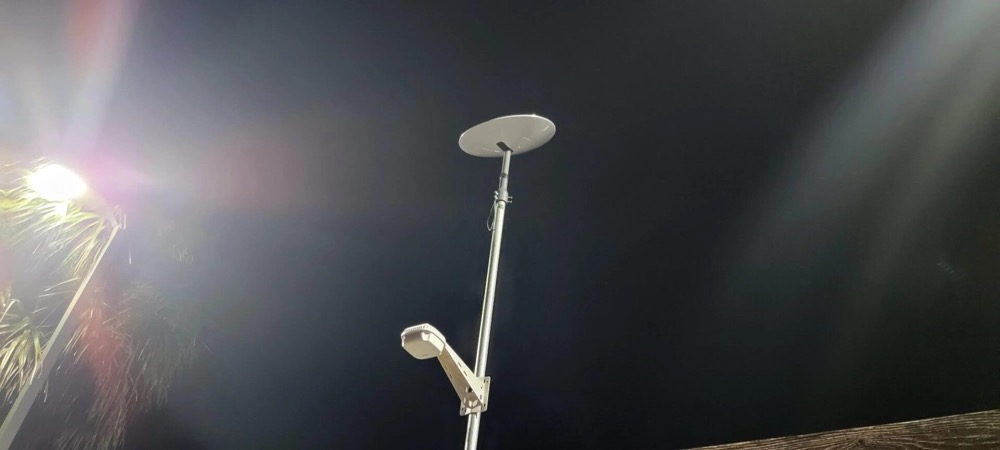 A Starlink antenna at a Tesla charging station in the United States
Wi-Fi on Superchargers in France?
If the objective of Tesla and Elon Musk seems clear, the deployment still seems quite random. As for knowing if the service will be offered in France, it is a certainty insofar as the CEO of Tesla has indicated that it is a feature extended to its Superchargers. This could also allow the manufacturer to have greater control over the maintenance of its terminals. Superchargers require an internet connection to operate, which means that in most cases Tesla uses a competing carrier.
Moreover, the transformation of Superchargers into service stations is not surprising insofar as several car manufacturers plan not only to deploy charging stations but also to make them places of relaxation as well as means of generating additional revenue. Thus, Audi has unveiled its "Charging Hub" concept, a high-end charging station in which users of electric vehicles find both terminals for charging, something to relax and eat, but also some gadgets from their favorite brand.
Related Articles
Samsung Could Supply The Cameras Of The Next Tesla
Comment
Back to NEWS.