Tesla Is Struggling To Get Back Into The Race And Remains Heckled By French Manufacturers
Jul 02,2022 | Chloe Lacour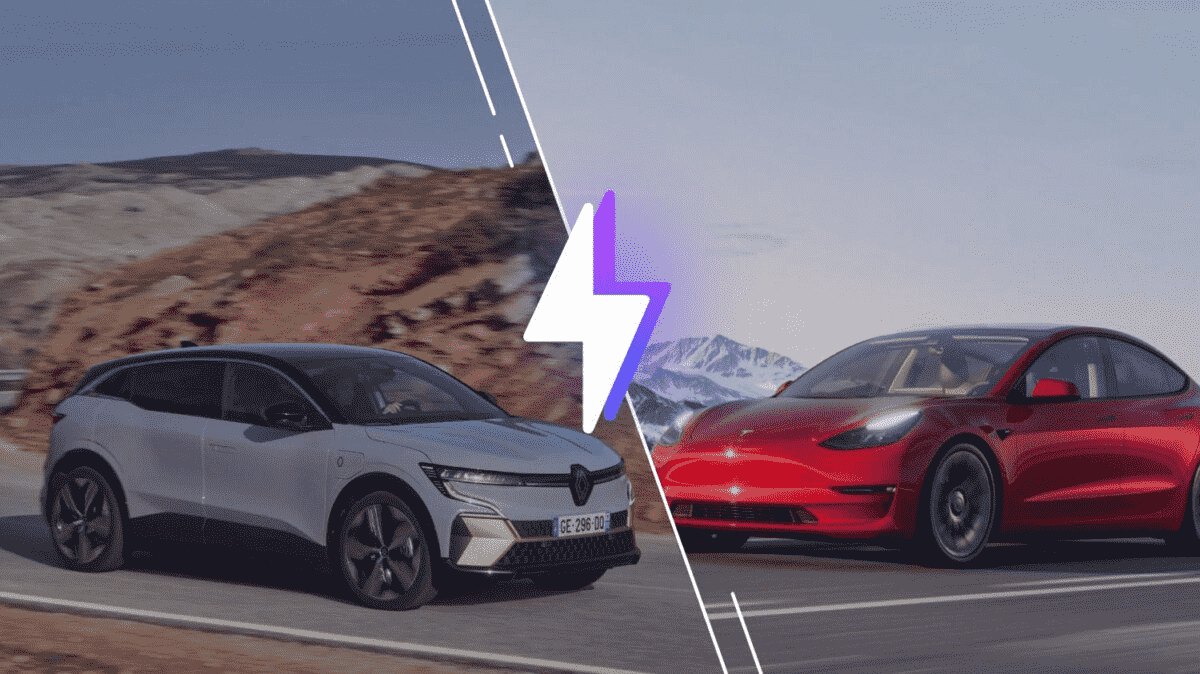 The sales figures for new electric cars for the month of June 2022 have just been published. French manufacturers occupy a very important place in the top 10, even if Tesla is coming back a little in the race.
In May 2022, there was no trace of Tesla in the top 10 new car sales. And this is normal, since deliveries are sporadic, depending on the arrivals of boats from China and the United States. But with the new factory in Berlin, deliveries should be a bit smoother month-to-month.
And precisely, for the month of June 2022, according to data from the firm AAA Data, we find the Tesla Model Y and Tesla Model 3 in the top 10, but respectively in 4th and 8th place. Gone are the days when the American manufacturer took first place on the podium with its Model 3 and its attractive price.
Since then, French manufacturers have picked up the slack and hoisted many of their cars into this top 10, with, in order of appearance: the Peugeot e-208, the Renault Twingo E-Tech, the Renault Zoé, the Renault Mégane E-Tech, the Dacia Spring and the Citroën ë-C4. Fiat (part of the Stellantis group) recovers 6th place with its electric Fiat 500. We find the Korean manufacturer Hyundai with its Kona Electric in 9th place.
Overall, since January 2022, Peugeot has also been in first place with its e-208. All the other models mentioned above are also present, but with a slightly different classification. With the exception of the Citroën ë-C4, replaced by the Peugeot e-2008.
ELECTRIC CARS LIMIT AUTOMOTIVE MARKET BREAKAGE
The automotive market is in a very sharp decline with a drop of 14.2% over one year and 16.3% since the start of the year compared to 2021. But this is not the case for the market of the electric automobile, which is growing with an increase of 5% in June 2022 and 29% cumulatively since January 2022, which gives a market share of 13% for 100% electric vehicles compared to 7% for plug-in hybrids, 37% for gasoline and 18% for diesel.
NEW CAR SALES IN JUNE 2022
Car Sales (June 2022)
Peugeot e208 2860
Renault Twingo ZE 2 158
Renault Zoe 2048
Tesla Model Y 1964
Renault Megane E-Tech 1854
Fiat 500e 1843
Dacia Spring 1325
Tesla Model 3 1047
Hyundai Kona Electric 618
Citroen ë-C4 568
CUMULATIVE NEW CAR SALES BETWEEN JANUARY AND JUNE 2022
Car Sales (June 2022)
Peugeot e208 9711
Dacia Spring 9203
Fiat 500e 8922
Renault Zoe 8124
Tesla Model 3 7804
Renault Twingo ZE 7783
Tesla Model Y 3936
Peugeot e-2008 3136
Hyundai Kona Electric 3056
Renault Megane E-Tech 2799
Related Articles
How Much Does It Cost To Charge A Tesla
How Many Tesla Crashes Have There Been
Comment
Back to NEWS.