Tesla May Mine And Refine Lithium Itself
Apr 11,2022 | Chloe Lacour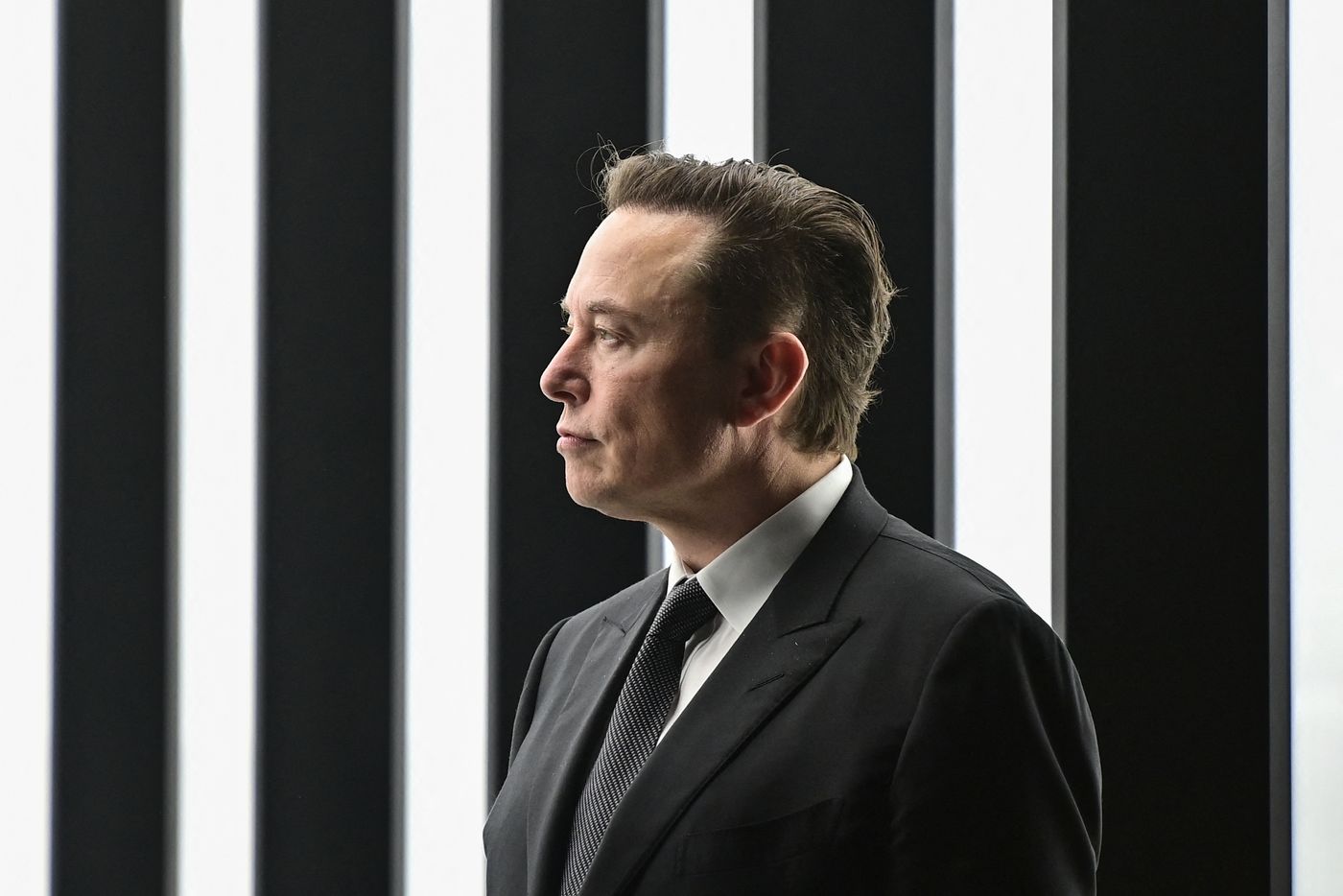 Tesla CEO Elon Musk tweeted that lithium is a key component in making batteries, but because the cost of lithium materials is already very high, Tesla may directly enter lithium mining on a large scale and refining fields.
Musk wrote on Twitter, "The price of lithium has reached crazy levels. Although there is no shortage of lithium itself, it is almost everywhere on the earth, but the rate of mining and refining lithium is very slow."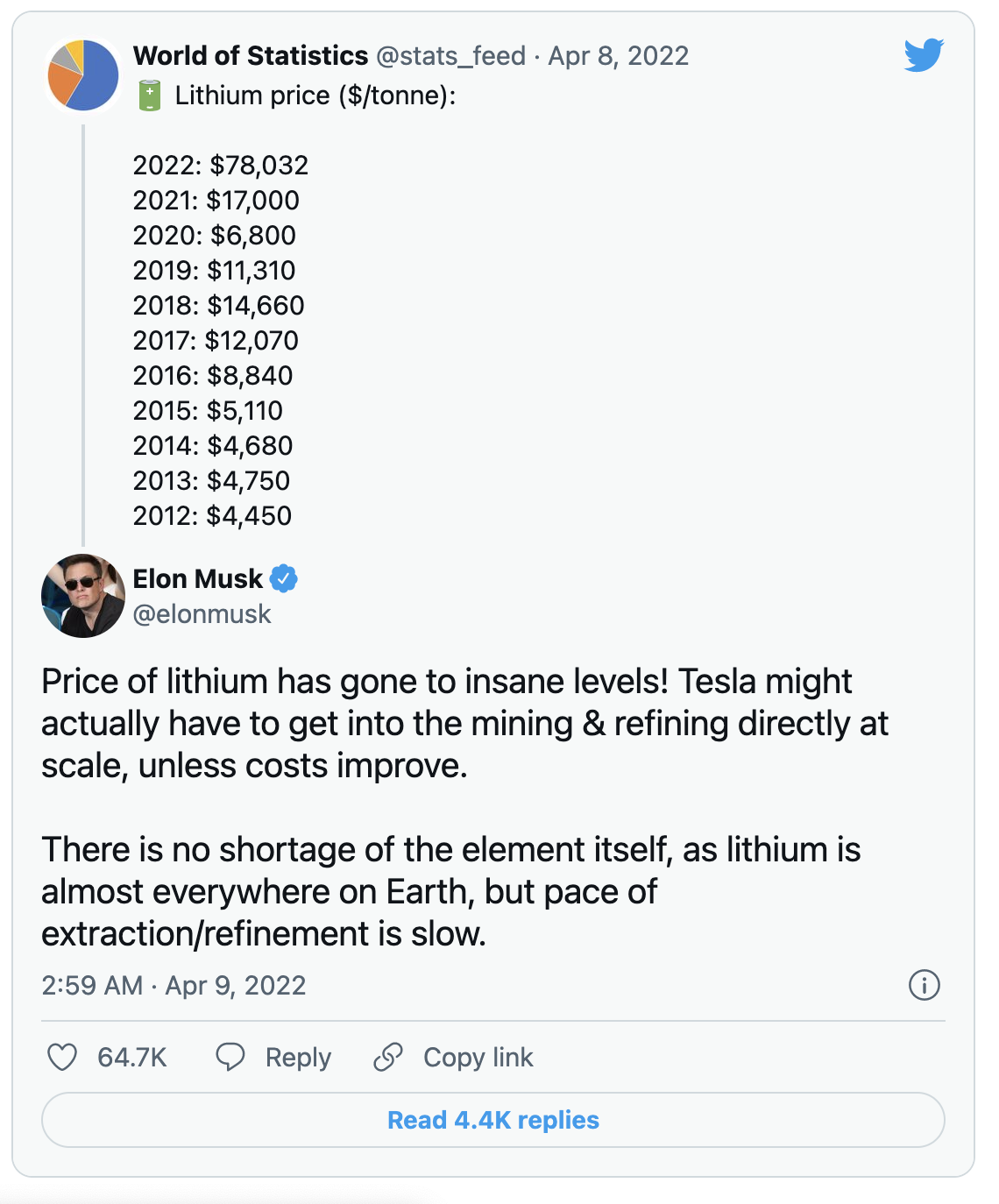 According to the U.S. Geological Survey, part of the U.S. Department of Interior, lithium mines do exist across the United States.
Musk's tweet was in response to a tweet showing the average price per ton of lithium over the past 20 years, but lithium prices have risen sharply since 2021. The price of lithium metal jumped more than 480% last year, according to Benchmark Mineral Intelligence.
Lithium is valuable in EV batteries because it is the lightest metal and the least dense solid element. This means that lithium batteries have a high power-to-weight ratio, which is very important during transportation.
In fact, this is not the first time Musk has suggested that Tesla will mine lithium itself. Fortune reported, citing "people familiar with the matter," that in 2020, Tesla won lithium mining rights in Nevada after a failed deal to acquire a lithium mining company.
Related Articles
Tesla's First Model Y With 4680 Batteries Has Arrived: 450km Battery Life At 66 Degrees
Comment
Back to NEWS.