Tesla Model 3 and Model Y China delivery time starts from 1 week, insurance subsidy
Sep 17,2022 | Tesmag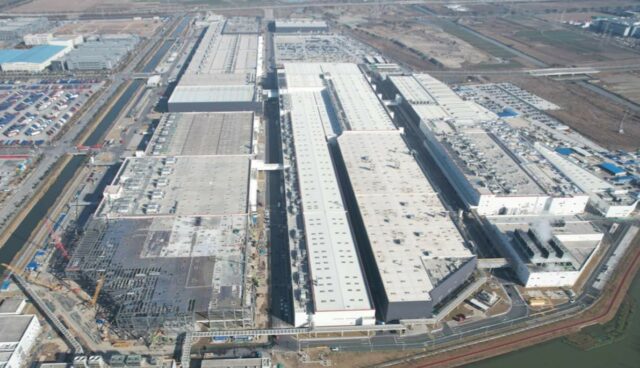 The wait time for Tesla electric vehicles in China has been further reduced. They have been cut by 4 weeks for all variants of the Model Y in mid-August, according to the web configurator, and only 20 weeks at most, instead of up to 6 months. The Model 3 is similar, and Tesla saw another acceleration in China in early August. According to the latest information, even all models of Model 3 and Model Y can now be delivered a week after ordering - Tesla will offer small purchase incentives until the end of September.
The smallest Model Y should be in stock
For example, Tesla now specifies lead times of 1-8 weeks for the Model 3 RWD and up to 10 weeks for the Performance version. The fastest time to get the configurator for the smallest version of Model Y in China is 1-4 weeks, but the adjustment has been like this since the beginning of the month. Back then, the Model Y Long Range was still 10-14 weeks, now Tesla states this takes 1-10 weeks, and the same goes for the performance version.
The basic version of Model Y is the fastest in China. One local Twitter user even reported that some copies are said to be in stock now. According to him, Tesla not only introduced purchase incentives for the model, which acted like a price cut: Anyone who ordered a new Model 3 or Model Y before the end of September and accepted it would receive an 8,000 yuan subsidy. 1,100 EUR) for insurance.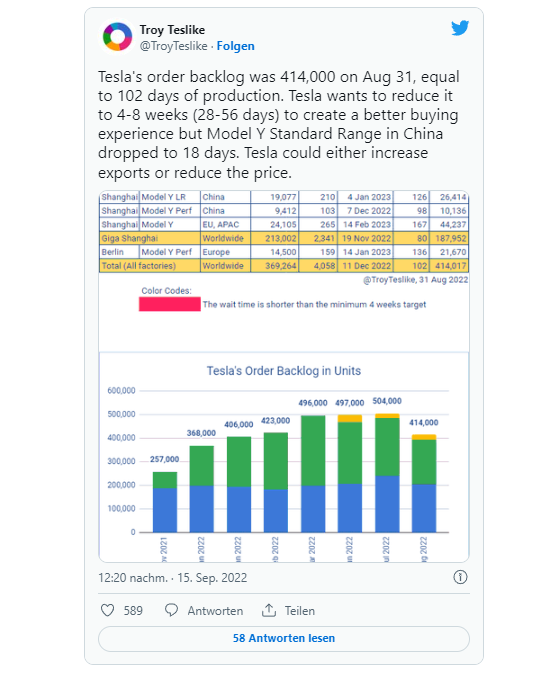 While customers in other markets will have to wait a while, relations in China have reversed at the same time, at least for the base Model Y. Subsidies for other models and the Model 3, as well as shorter lead times, suggest that the order backlog there is no longer too great.
Global Tesla backlog continues to shrink
This could be in line with China's Gigafactory (pictured above) being rebuilt in July and August to achieve higher production volumes -- which reportedly has a capacity of 14,000 Model Ys and 8,000 Model 3s per week, more than annually 1.1 million means. At the same time, Model Y production at the Tesla factory in Germany is gradually increasing, so there is less and less demand for China in the European market.
Related Articles
Comment
Back to NEWS.