Tesla Model T: A Six-ton ​​electric Tank Based On Model 3!
May 16,2022 | Chloe Lacour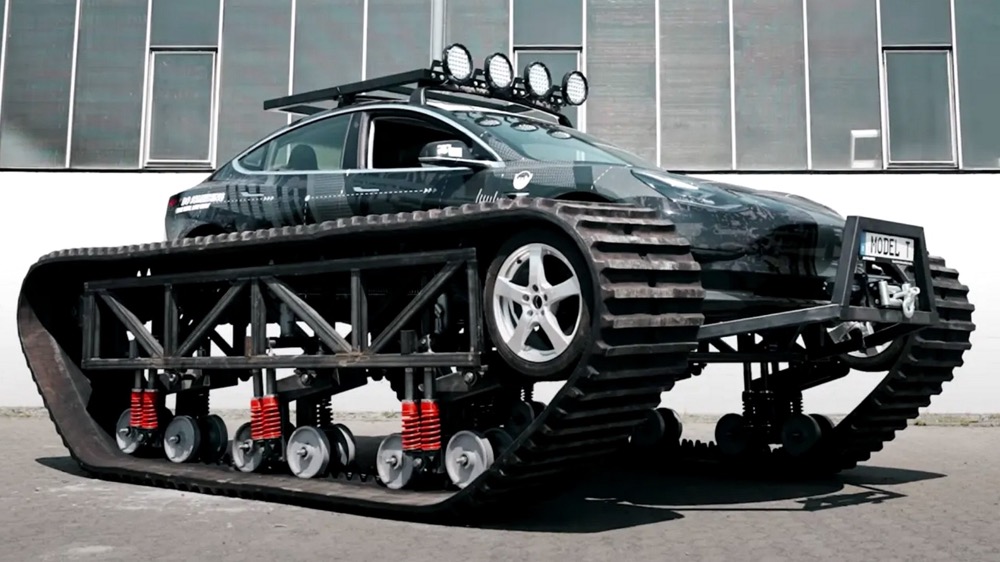 A German YouTuber has decided to make the Tesla Model 3 a tracked vehicle. They named the six-ton ​​electric tank the Model T.
This isn't the first Tesla all-terrain conversion we've seen, but it's certainly one of the most spectacular. The Model T will run on rougher ground than the Cybertruck, the brand's most off-road future model.
German YouTube channel The Real Life Guys turned a Model 3 into a 6-ton elevated tracked vehicle. To do this, they made specific tracks for the car to be able to lift it.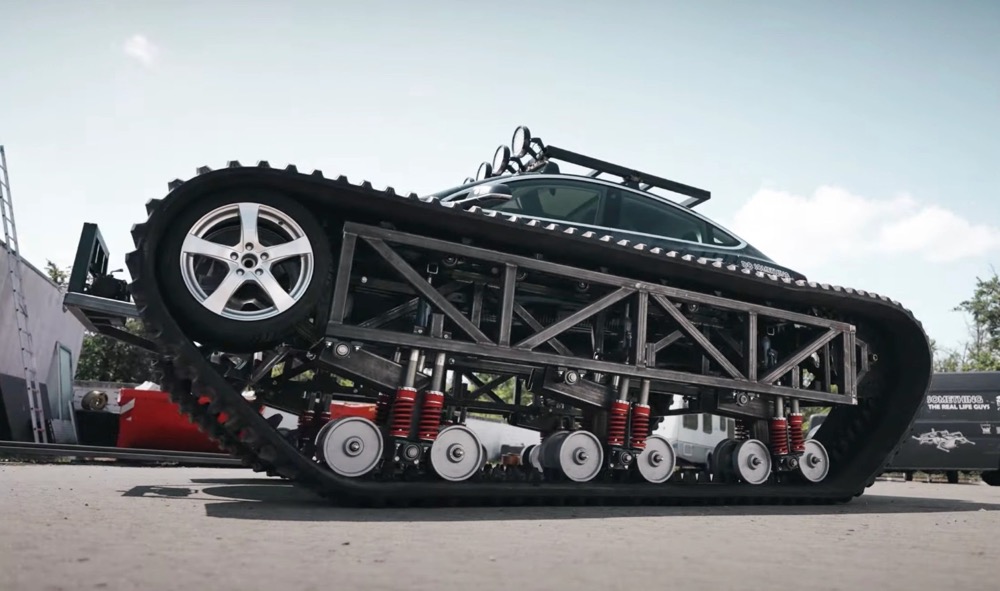 The complex system is based on caterpillars weighing 1.3 tons each, with the rest weighing more than 2 tons. Chain assembly took up the majority of the four weeks required to design this project. The Tesla Model 3 standing on these huge tracks has an impressive 80cm of ground clearance.
Below is the first video of the project, focusing on the construction of the vehicle, especially the imposing track. The channel plans to discover the vehicle's ability to travel off the beaten track in future videos.
Related Articles
Indonesian President Talks To Musk About Cooperation: Will Indonesia Be Tesla's Next Production Base?
Comment
Back to NEWS.