Tesla Model Y and Model 3 dominate the U.S. with record brand loyalty
Sep 13,2022 | Tesmag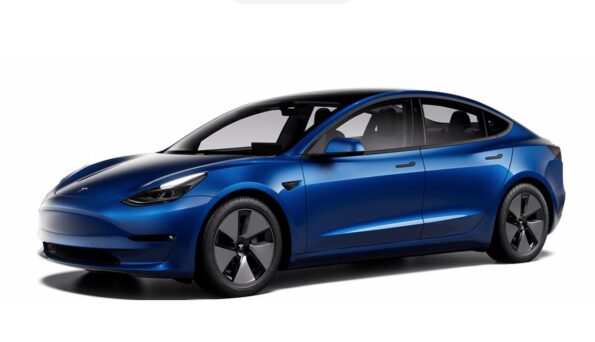 In the U.S., the proportion of newly registered BEVs is nowhere near as high as in Europe or even China, but the numbers in the three regions are comparable in magnitude due to Tesla's larger market share in its home country. For the U.S., that means the Tesla Model 3 and Model Y clearly dominate their respective segments, according to a recent study. And it's likely to stay that way, as Tesla owners are more loyal to their brand than anyone else, and the Model 3 (pictured) holds the model record.
70.7% of Model 3s remain at Tesla
Data from a survey conducted by rating firm S&P Global's mobility division for part of the first half of 2022 was released in July: From March 2021 to April 2022, U.S. premium car buyers were only 46 percent more brand loyal. an average increase of 51% since the beginning of 2020. Tesla, however, bucked the trend and grew significantly. A record 73.1% of Model 3 buyers said they would choose the brand. It was 49.1% a year ago.
That trend continued in the latest issue of S&P's monthly survey. Tesla achieved 67.5 percent brand loyalty in the first six months of 2022, well ahead of Mercedes' 50.7 percent and BMW's 49 percent, according to a statement on Friday. The average premium is 46%. According to the agency, Tesla has achieved 12 percentage points better than any other year — the best so far was 55.2 percent in 2020.
Standard & Poor's doesn't give an exact loyalty rate for all models, but for Model 3: Loyalty hit 70.7% in the first half of the year, with peaks in March and June. According to the press release, the average is the highest of any model in the U.S. market.
Model Y has a good 1/3 segment market share
In addition to loyalty, Tesla has boosted the Model 3 and Model Y in its segment, according to S&P's analysis. Overall, the brand had a 20.5 percent share of the U.S. premium segment in the first half of the year, 6 percentage points more than second-place BMW. More than 50,000 units were sold in June, the first time a premium brand has crossed that threshold in at least 10 years. The Model 3's share in its (unspecified) category was nearly 50% in the first six months and surpassed that in June. In its article on the Model Y, S&P wrote that more than a third of new vehicles in the compact premium SUV segment are such EV.
Related Articles
Tesla no longer needs to make compromises, according to IR boss
Comment
Back to NEWS.