Tesla Model Y with LiDAR Calibration Retrofit Seen in Canada
Mar 26,2022 | Chloe Lacour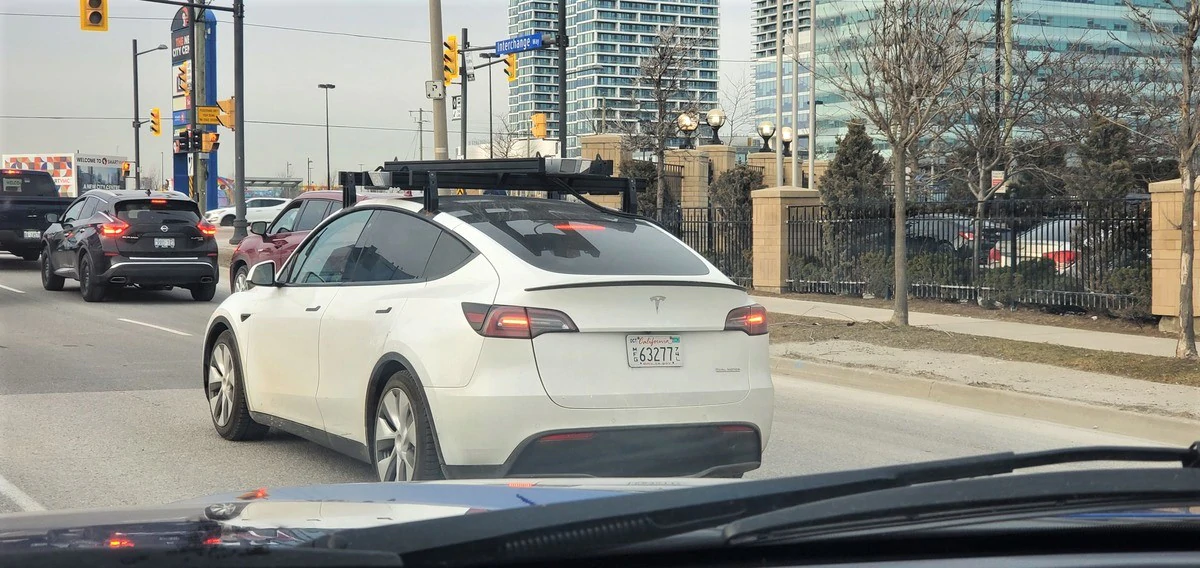 In Canada, a Tesla Model Y with manufacturer's license plates and a LiDAR retrofit was spotted. As with previous calibrations, additional equipment was used to calibrate existing Tesla equipment for autonomous driving.
Tesla vehicles only use cameras for autopilot and full self-driving (FSD) and have abandoned radar by switching to Tesla Vision. Almost all of the company's vehicles on the road are constantly collecting data, which is then used to train the entire fleet using a company-developed supercomputer. As a result, all Tesla vehicles become "smarter" and more capable in a variety of situations.
The constant transition to new technologies, as well as the desire for their safe use, go hand in hand with the continuous monitoring of their proper operation. Tesla has used LiDAR on its vehicles several times in recent years. This was done to verify the results of standard cameras installed in cars and, if necessary, calibrate them. These tests occurred in the United States in 2016, 2017, 2020, and possibly at other times and in other countries, but they went unnoticed.
Kenny Thach, a Tesla Model Y owner, has spotted a Tesla Model Y equipped with LiDAR equipment in Canada. The vehicle was outfitted with what appears to be Luminar Hydra LIDAR equipment. This could mean that the company has started controlling the operation of the cameras to see if they receive information similar to the sensors. This is also a good sign ahead of the possible launch of FSD Beta in Canada in the coming days.
Comment
Back to NEWS.