Tesla Nevada plant to increase production and save water
Sep 10,2022 | Tesmag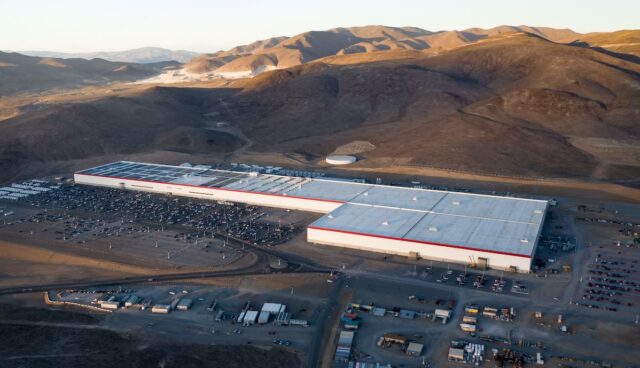 There has been a change in management at the Tesla factory in Nevada, USA. Their new manager informed hundreds of employees of their predecessor's departure, provided current data and specified some new goals, and played a recording of the meeting, financial broadcaster CNBC reported Thursday. Among other things, Tesla wants to increase battery pack production in Nevada to 8,800 packs per week and is installing a new water treatment system for the factory, the first of which is known as the Gigafactory.
More Megapacks and Powerwalls coming in Q3
According to CNBC, the new owner of Tesla's Gigafactory in Nevada is named Hrushikesh Sagar. He has the new title of senior director of vehicle operations and manufacturing engineering, reporting directly to CEO Elon Musk. In addition to the battery and drive plant in Nevada, he now manages Tesla's main electric vehicle factory in Fremont.
During Thursday's meeting, Sagar thanked the former Gigafactory chief before saying the new phase was beginning, CNBC reported. As a goal, he specified a steady production of 8,800 battery packs per week, extrapolating to about 115,000 per quarter. That doesn't sound like much, though: Tesla's Fremont factory produced about 134,000 electric vehicles in the second quarter, as Sagar said. She is now producing about 12,000 units per week, and her next goal is to produce 14,000 units per week.
In addition, Panasonic's factory in Nevada produces some batteries for Tesla batteries, as well as drive and stationary batteries Powerwall and Megapack. As Sagar now says, according to CNBC, the Nevada motor was also initially supplied to the German Tesla factory in Grünheide, near Berlin. In the current third quarter, 442 large memory Megapacks will be produced, an 85% increase from the previous quarter. Sagar said 37,600 Powerwall home batteries were produced in the second quarter and are expected to grow 22% in the third quarter.
Tesla production gets cleaner
Production at the first Tesla Gigafactory has increased and will increase further. In addition to this, it will also become more environmentally friendly. Aerial photos show that the rooftop photovoltaic area of ​​long-vacant factories is increasing (see the picture above in August this year). According to CNBC, the local infrastructure chief said at the gathering on Thursday that the installed capacity is now 8 megawatts and is being used every day. He also reported on the new water treatment plant currently being installed. It should not use wastewater but should do 98% through recycling and evaporation.
Related Articles
Tesla plans to build a money printing factory in Texas, a lithium refinery
Comment
Back to NEWS.