Tesla Q1 Revenue Is Expected To Increase By 69%, And Subsequent Production Recovery Is The Key!
Apr 20,2022 | Chloe Lacour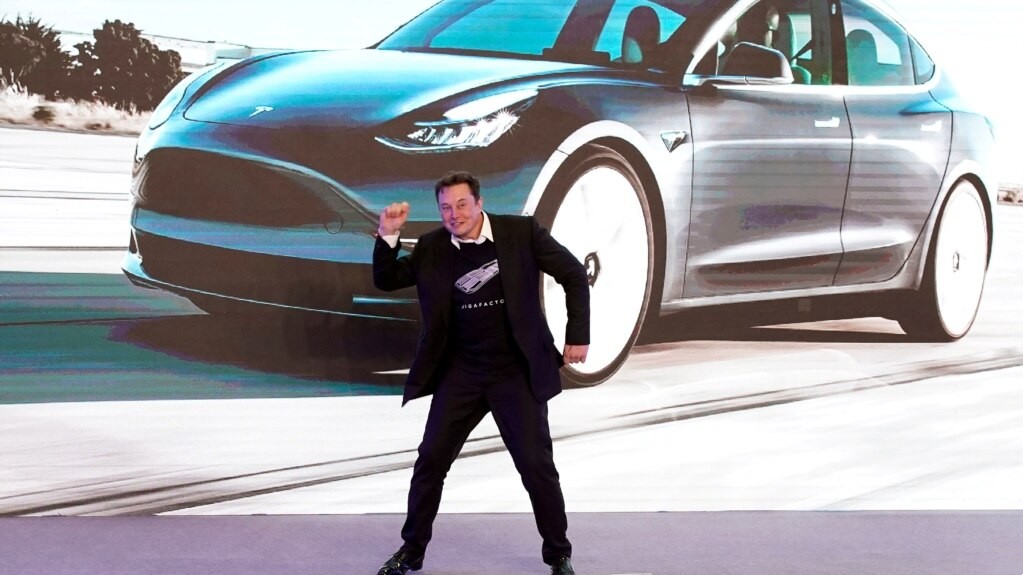 Tesla Earnings Expectations
Tesla's adjusted earnings per share more than doubled year over year to $2.26, according to FactSet analyst estimates. Revenue is expected to rise 69% to $17.595 billion. For the full year of fiscal 2022, some analysts expect adjusted earnings per share to grow by 67.7%, a significant slowdown from the previous year. Full-year revenue is expected to grow 58.6%, also slowing from the previous year.
Key Metrics: Yield Data
Some investors will focus on Tesla's vehicle production figures this quarter, which were released in early April, to gauge whether Tesla met the financial guidance given in the first quarter of last year. Tesla produced 305,407 vehicles in the first quarter, a sharp increase from a year earlier but slightly below analysts' estimates of about 311,600 vehicles. In addition, deliveries in the first quarter reached 310,048 units, a year-on-year increase of 68%.
Over the past year, Tesla has faced enormous challenges from global supply chain disruptions. At the end of March this year, Tesla's Shanghai plant was temporarily suspended, and production was hit to a certain extent. A few days ago, it was reported that Tesla's Shanghai factory resumed production on April 18. A Tesla supplier in the Lingang area revealed that they are producing Tesla accessories under closed-loop conditions. It is unclear whether this is definitive news, and production will be limited for a while after the restart, and it may not return to pre-shutdown production levels until mid-May or later.
Analysts at Wedbush Securities said the ongoing chip shortage affects all automakers and their supply chains, but Tesla is doing better than expected. Tesla's Berlin plant started production in March; on April 7th, the Austin, Texas plant started production. According to reports, the Berlin plant is currently producing just 350 cars a week, and it hopes to ramp up production to about 1,000 electric cars a week by the end of the year and 10,000 a week by the end of the year.
Having said that, the Berlin factory still has demand for batteries and some other components from the Shanghai factory. It's unclear how the shutdown and logistical issues at Tesla's Shanghai plant will affect the Berlin plant.
Looking back at last year, Tesla's vehicle production grew by about 82.5%, the highest annual growth rate since fiscal 2018. Among them, last year's Q2 performance was exceptionally strong, with production rising by about 150.9% year on year. This rate briefly slowed to 64.0% in Q3, and then increased to 70.1% in Q4. Tesla's Q1 car production in fiscal 2022 increased by 69.4% year-on-year, which was less than market expectations. For the full year of fiscal 2022, analysts expect Tesla to produce about 1.5 million vehicles, a 64% increase from the previous year. But it's unclear to what extent analysts are taking Tesla Shanghai's low production volumes into account at this stage.
Musk wants to buy Twitter
Musk had just finished the unveiling ceremony of the Texas Gigafactory, and he turned his attention to Twitter amid the applause, seemingly determined to win this hot social platform. Musk, a diehard Twitter fan who owns 9.2 percent of Twitter, made a $43 billion offer a week ago. Analysts and investors alike wondered if Musk would sell some Tesla shares to raise money. Such a move could lead to a drop in Tesla's stock price, but he could also fund the acquisition by mortgaging his Tesla shares.
It is unclear whether Musk will succeed in acquiring Twitter. Twitter launched a "poison pill" plan on Friday to prevent Musk from significantly increasing his Twitter stake. If Musk holds 15% or more, the practice gives Twitter shareholders the right to dilute Musk's stake by selling large shares to existing shareholders through equity dilution, thereby increasing the cost of the acquisition.
Musk has made trouble on Twitter before. In August 2018, Musk tweeted that he would take Tesla private if its stock price hit $420 a share, and he has a lot of money. At the time, this was almost impossible. Musk was subsequently charged with fraud by the SEC. To settle, Musk was forced to resign as chairman of Tesla's board, and both he and the company were ordered to pay $20 million in fines.
The shares of Tesla have outperformed the broader market over the past year. The stock underperformed the broader market for most of the first half of last year; it then surged from early October and has outperformed since then; it gave back some of its gains after peaking in early November. It has delivered a total return of 34.5% over the past year, well above the S&P's 6.5% total return.
Related Articles
Tesla Cars Can Drive 15,000 Kilometers With Solar Energy? This Material May
Tags:
tesla model s accessories
tesla model 3 accessories
tesla model x accessories
tesla model y accessories
Comment
Back to NEWS.