Tesla Sees First Drop In Deliveries After A Two-year Surge
Jul 05,2022 | Chloe Lacour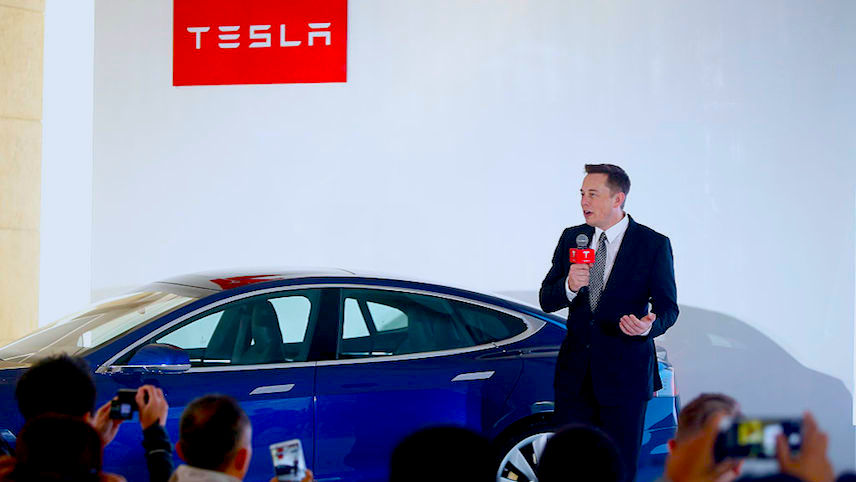 Tesla posted its first quarterly decline after nine straight quarters of growth. Elon Musk at Tesla's press conference for the limited release of the v7.0 system for its Model S.
Most automakers in the auto industry have seen sales decline since the new coronavirus, but Tesla has been growing at an astonishing rate. In fact, facing supply chain disruptions and chip shortages, Tesla has continued to grow deliveries for nine quarters since 2020.
But after more than two years of explosive growth, in the second quarter of 2022, Tesla saw its first quarterly decline. Tesla was forced to temporarily close its Shanghai factory for several weeks in the second quarter due to the "zero policy" of the Shanghai epidemic.
Tesla CEO Elon Musk also said in an interview that China's epidemic prevention policy has also affected normal production at Tesla's California factory, which uses some Chinese-made auto parts.
Tesla's second-quarter performance briefing showed that total deliveries of its four models (Model S/X/3/Y) were 2,546.95 million, down 18% from the first quarter of this year.
The average price of a car has soared to a record $45,844, and the rest of the industry reported a 21% drop in sales in the second quarter, according to J.D. Power.
Wedbush analyst Dan Ives estimates that more than 40% of Tesla's sales come from China, and the Shanghai plant has cut vehicle production by about 70,000 vehicles due to the shutdown.
In late May, Musk said in an interview that new factories in Austin and Berlin were losing billions of dollars due to supply chain disruptions. But in the same briefing, Tesla said June 2022 was the highest month for car production in Tesla's history.
Related Articles
How Long Is The Tesla Battery Warranty?
Comment
Back to NEWS.