Tesla Semi: Elon Musk Promises Deliveries This Year
Aug 11,2022 | Chloe Lacour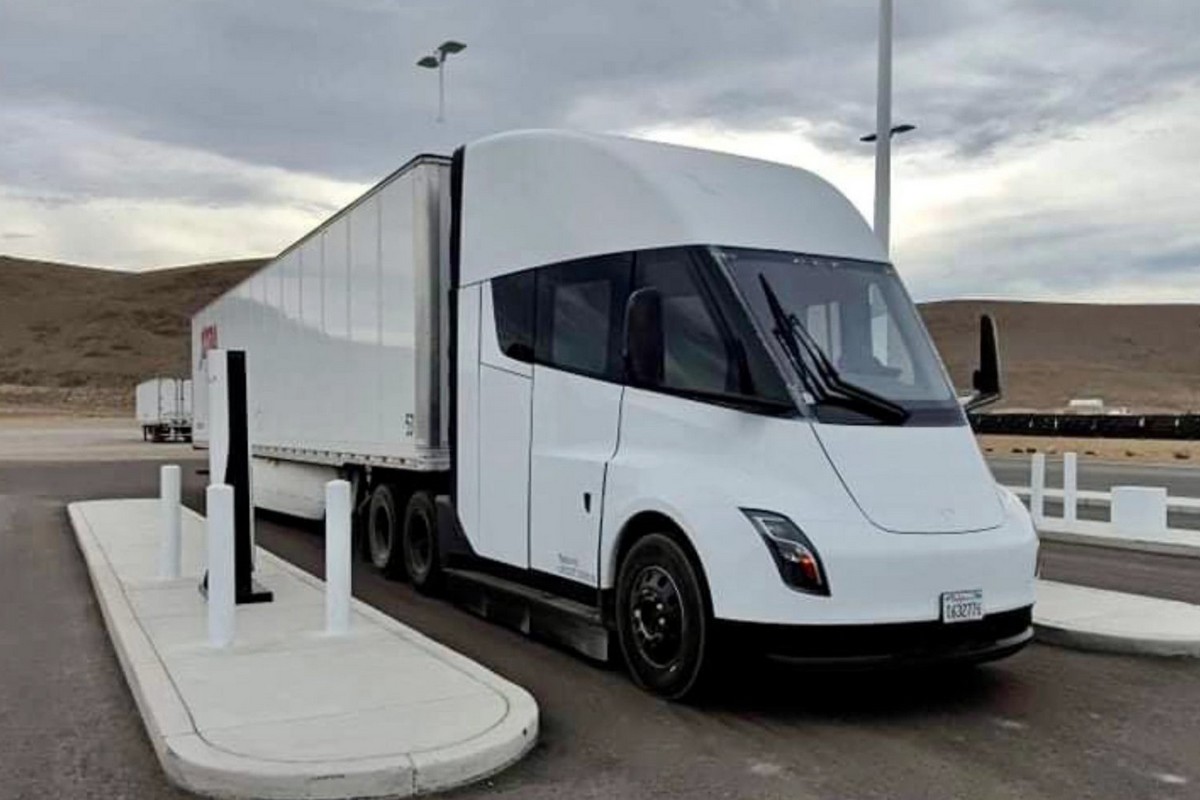 In a tweet, Elon Musk confirmed that the first copies of the Tesla Semi would be delivered this year. The end of a long wait.
Presented for the first time in 2017, the Tesla Semi will have been expected. Originally announced for 2019, Tesla's first electric truck has since suffered numerous delays. Determined to take the file in hand, Elon Musk has multiplied the announcements in recent months, confirming, in particular, the arrival of the first fleet in 2022.
Reacting on Twitter to the anniversary date of Master Plan II, presented six years ago, and evoking for the first time the arrival of an electric truck in the manufacturer's range, Musk again confirmed the first deliveries this year.
At the same time, the manufacturer is preparing its mega chargers, these charging stations specially designed to accommodate the brand's electric truck. In Modesto, California, a first station is about to be installed. A deployment that also confirms the imminent arrival of the first vehicles.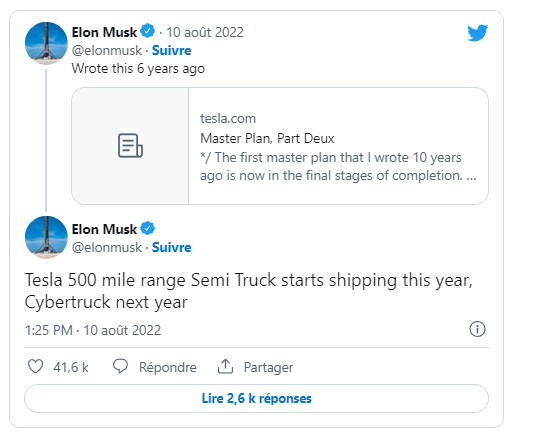 The Cybertruck for 2023
Beyond the Semi, Musk also reconfirmed the arrival of the Cybertruck next year.
In a previous tweet, the brand's boss had already indicated that the future electric pickup should be delivered around mid-2023. Case to follow!
Related Articles
Why Musk Sold Billions Of Dollars Worth Of Stocks
Comment
Back to NEWS.