Tesla V4 Supercharge Exposure: 500km In 15 Minutes, Or Released In September
Jul 15,2022 | Chloe Lacour
Some online channels have exposed a set of real shots of Tesla's V4 supercharger (the fourth-generation supercharger). Tesla has begun to work on the design and development of the layout of the fourth-generation supercharger as early as 2020. It is reported that the Tesla V4 supercharger will be released as soon as September this year.
Judging from the pictures, the Tesla V4 supercharger has obvious changes compared to the third generation. The V4 supercharger is mainly black and white, with the words TESLA on the top, and the size of the charging pile is higher and thinner. , takes up less space. The current V3 overcharge height is about 1.7 meters, while the V4 overcharge height is more than 2 meters.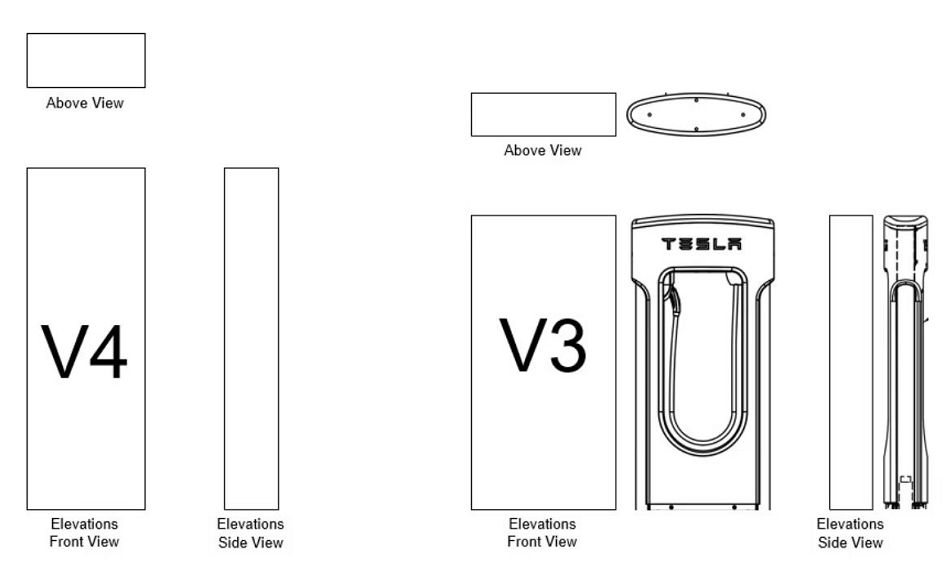 At the same time, the hollow shape in the center of the V3 super-charging pile will also be canceled, and the position where the cables come out of the super-charging pile will also be changed from the top of the V3 to the bottom.
In terms of charging efficiency, the maximum charging power of the Tesla V4 supercharger will reach 350kW, using dual cables. Musk has previously said that the Model S Plaid and Cybertruck will be the first to adapt. In addition, the Model Y equipped with 4680 batteries adds a layer of the liquid cooling plate on top of its battery cells, and the bottom heat dissipation is improved, which is also speculated to be compatible with the next-generation V4 supercharger.
At present, Tesla is using a large-scale V3 supercharger, which adopts a water-cooled heat dissipation design, and the maximum charging power can reach 250kW. Some models can last 120 kilometers in 5 minutes under peak conditions.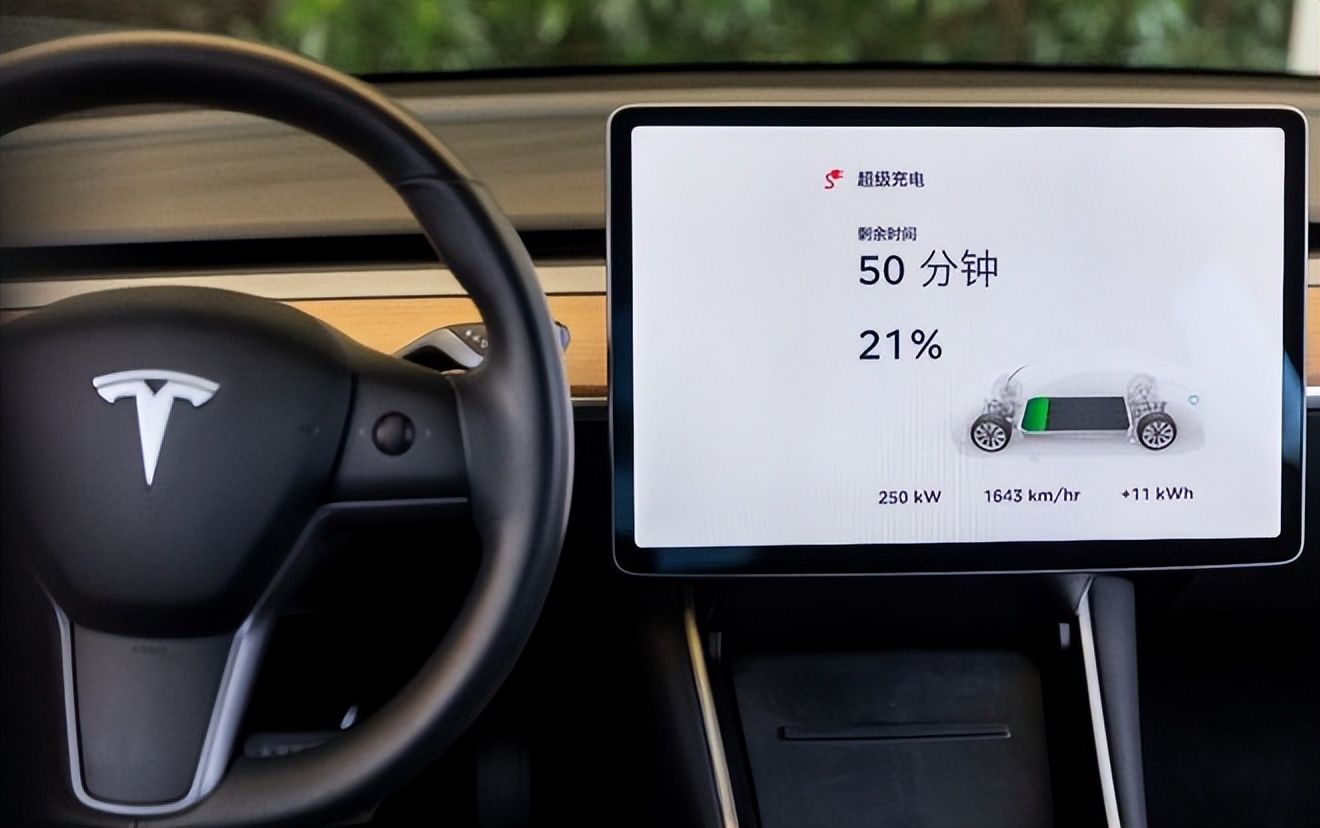 If the power is simply converted, the Tesla V4 with a maximum power of 350kW can charge the vehicle with enough power to meet the 168km range in 5 minutes, and the battery range can reach 500km in 15 minutes.
Tesla's supercharging station is considered to be one of the fastest charging and most extensive charging networks in the world, and it has built more than 35,000 supercharging piles around the world. As of June this year, more than 1,200 supercharging stations have been built in mainland China, and 8,700 supercharged piles have covered more than 370 cities across the country.
However, according to Tesla's pricing mechanism on overcharging, the higher the power of the overcharging pile, the higher the charge. This also means that after the launch of the Weilai V4 overcharging, car owners will spend more on overcharging costs.
At present, the overcharge cost of Tesla V2 in China is generally between 1.6-2 yuan/kWh, while the V3 overcharge with faster-charging speed is usually between 2-2.5 yuan/kWh.
Related Articles
Lucid Air and Tesla Model 3: The greenest electric cars according to
Comment
Back to NEWS.