Tesla Was Exposed To Strict Inspections On Attendance: A Warning Will Be Issued For Less Than 16 Days Per Month
Jul 03,2022 | Chloe Lacour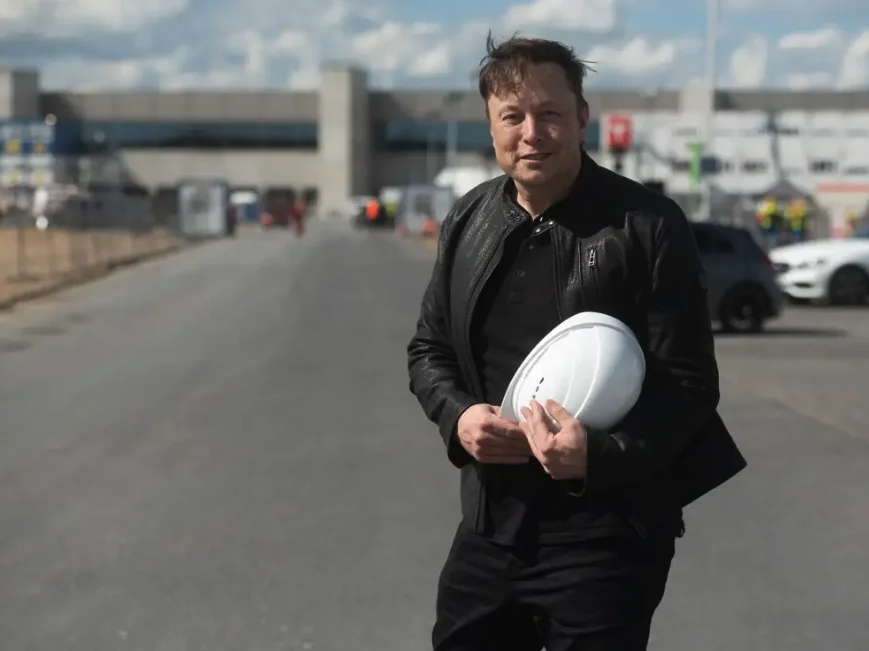 According to reports, some employees broke the news that Tesla has begun to strictly check the office attendance records of employees. On Tuesday, local time, a Tesla employee broke the news on the American professional social networking site Blind that Tesla sent automatic emails to employees notifying them that they had used access cards to enter the on-site office area for less than 16 days in the past month. Another Tesla employee confirmed to the media that the content of the company's automated email was true.
Tesla has not commented on the report.
The email states that it was an automatic company notification and was received because the employee did not use the access card to enter any special area during the 30 working days ending June 28. SLA venue facilities.
Tesla reminded that all employees must return to the office or work on-site to complete their full working hours.

Tesla's warning email
Tesla also said that there may be various reasons for employees not to work on-site, such as illness, vacation, or business trips. Regardless of the reason, please use email to explain the situation to the boss, and submit a copy of the situation to absence@tesla .com.
In another discussion thread on the Blind website, some Tesla employees believe that this policy of on-site attendance will hurt employee morale.
One employee said that the policy does not feel good, and it can't be said that it interferes with employees, but it feels like an excessive approach. Tesla management seems too manipulative and lacks respect for employees.
Blind is an anonymous professional social network in the United States where certified employees can discuss company affairs anonymously. The platform is mainly authenticated by users' company email addresses. The anonymous user who discussed the Tesla issue did not comment on the report.
On May 31 this year, Tesla CEO Elon Musk sent an open letter to all employees, requiring them to work in the office or on-site for at least 40 hours a week, or they must resign.
Musk also said that one purpose of this policy is to achieve a level of balance between Tesla's management and workers. During the epidemic, Tesla's workshop continued to produce, and many workers were working on site.
On Monday, it was reported that at Tesla's Fremont, California, factory, Musk called on all employees to come to work on-site, leaving some employees unable to find enough desks or parking spaces.
According to reports, some managers at Tesla told employees that due to the shortage of seats, everyone did not have to be on duty for all five days, which apparently contradicted Musk's request.
Tesla isn't the first company in the U.S. to begin strict attendance checks for employees. In April, JPMorgan Chase Bank in the United States began to count employee arrival rates, mainly through manager reports or attendance boards.
JPMorgan began using these statistics to fully implement the company's new back-to-office policy. Some managers have also started calling or emailing employees to enforce the new order to come to the office.
The policy has reportedly upset some JPMorgan Chase employees, with some already planning to switch jobs.
According to the media, Musk's new policy of requiring work may also have an effect similar to that of JPMorgan Chase, which is to force some employees away. Earlier this month, the human resources departments of U.S. technology giants such as Microsoft and Amazon began poaching talents on the white-collar social networking site LinkedIn who may leave Tesla due to the on-site office policy.
Earlier, Musk also announced that he would cut about 10% of Tesla's annual salary positions (wages are not calculated based on hourly wages and working hours), mainly because the US economic situation is not very optimistic. Another report said that Tesla's internal layoff plan has gradually begun.
Related Articles
Power Up The Cybertruck? Tesla Applies To Expand Its Texas Factory, And Build Another 46,500 Square Meters
Comment
Back to NEWS.