The Average Price Of Electric Vehicles Is 20% More Expensive Than Last Year, And Prices From Tesla To Ford Have Risen
Jun 27,2022 | Chloe Lacour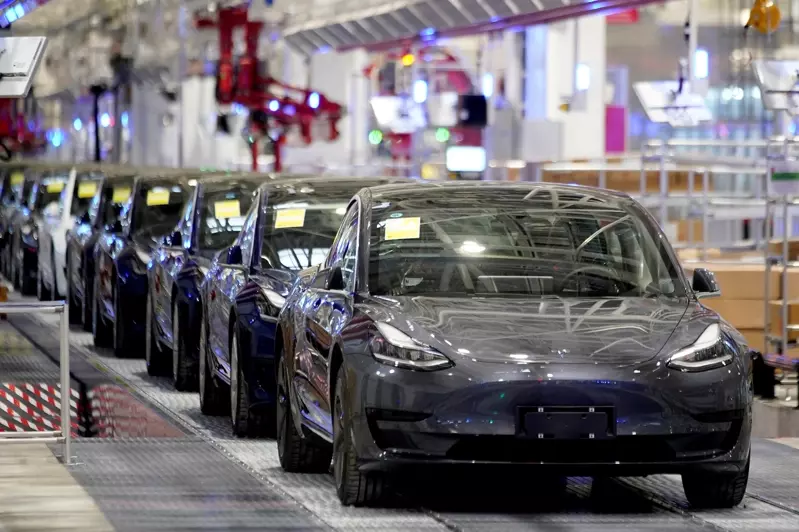 The average U.S. electric car price in May rose 22 percent from a year ago to about $54,000. The picture shows the Tesla electric car factory.
Soaring gasoline prices have led more people to consider electric vehicles, but car buyers may also be surprised at the price at the dealership, as EV makers have recently launched a wave of big price hikes to offset the cost of battery materials The impact of the surge.
In recent months, Tesla, Ford, GM, Rivian and Lucid have all raised prices on select electric vehicles.
General Motors raised the price of its GMC Hummer electric pickup truck by $6,250 in late June, from about $8,500 to $105,000 currently, citing higher commodity and logistics costs. A GM spokesman said the waiting list for deliveries of recently-produced trucks has been about two years old.
Tesla has adjusted the price of the long-range version of its Model Y SUV three times this year, increasing the price by about 9%.
Overall, the average U.S. electric vehicle price rose 22 percent in May from a year ago to about $54,000, according to JD Power. By comparison, the average selling price of a conventional internal combustion engine vehicle rose 14% over the same period to about $44,400.
Automakers say they are trying to offset the rising cost of raw materials for batteries, by far the most expensive part of electric vehicles. Lithium, nickel, and cobalt are about twice as expensive as they were before the coronavirus outbreak, according to consultancy AlixPartners.
Ford Chief Financial Officer John Lawler said more than a week ago that higher spending on raw materials for electric vehicles has wiped out profit margins on Ford's Mustang electric SUV, the Mach-E, and that Ford has raised prices to offset inflation costs.
Major automakers are scrambling to roll out a slew of electric vehicles as the government tightens air pollution rules, shareholders worry about climate change and Wall Street frets over the growth potential of electric vehicles.
AlixPartners estimates that the auto industry's investment in developing electric vehicles has doubled in the past two years, and automakers are expected to spend a combined $526 billion in the transition to electric vehicles in the five years to the end of 2026.
Analysts say higher raw material prices are complicating automakers' move to electric vehicles. Compared with gasoline vehicles, electric cars have smaller profit margins because the large batteries that power electric vehicles were already expensive, accounting for about one-third of the cost of the entire vehicle, before the recent surge in inflation.
Credit Suisse analyst Dan Levy said in a report this month that in order to protect profits, automakers must work closely with raw material manufacturers, and even directly with companies that mine lithium and cobalt, to ensure supply and control costs. Tesla, GM, and other automakers have signed such direct supply agreements.
Related Articles
Tesla Ningde Era Steps Up Research And Development Of Condensed Batteries
Comment
Back to NEWS.