The New 4680 Cell Reveals Its Good Charging Speed
Jul 15,2022 | Chloe Lacour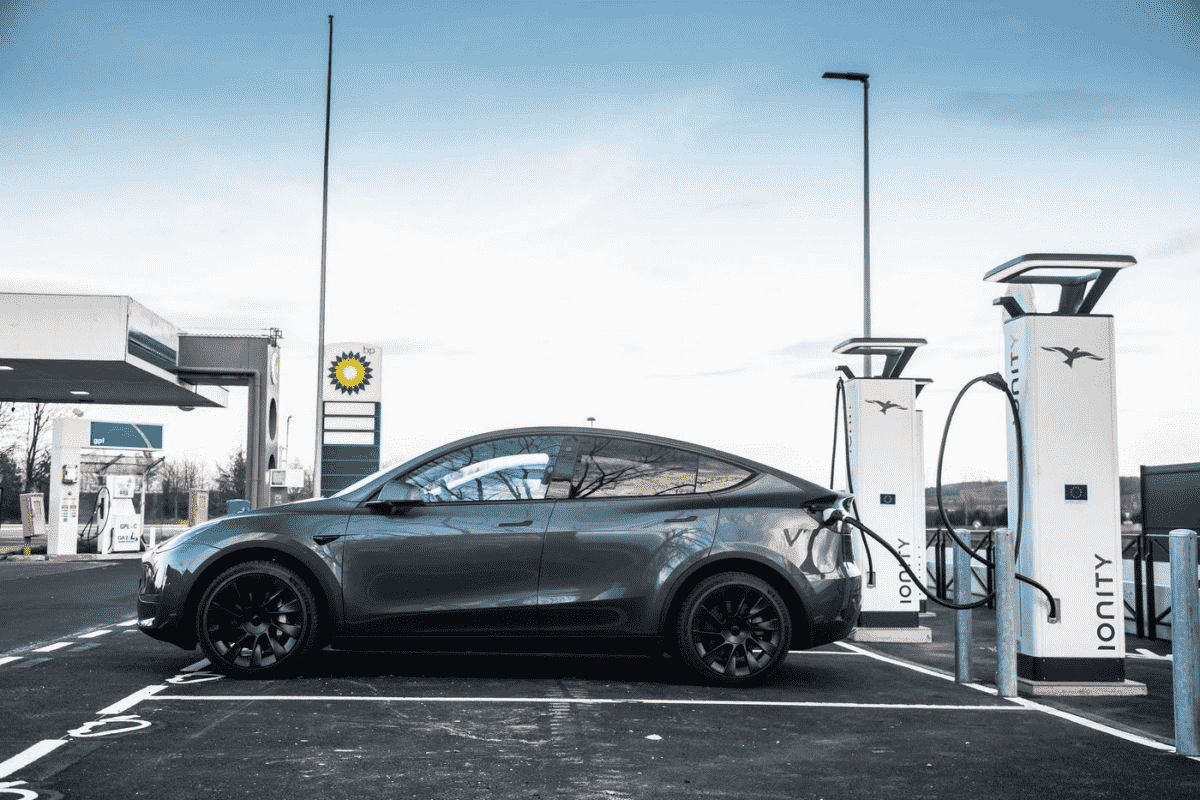 Tesla has started Model Y deliveries with the new 4680 cells. These are finally showing what they are capable of.
The new Tesla batteries have larger cells, which are called 4680 in reference to their size. The objective is both to optimize the range of electric vehicles, but also the charging speed.
This new battery pack will be used in particular for the brand's two behemoths, the Semi electric truck, and the Cybertruck pick-up. But Model Ys coming out of factories in Texas and Berlin also carry 4680 cells.
A user ran a test on a Supercharger in California, starting with an empty battery showing 0%. Charging peaked at 250kW and the vehicle gained 80% in 32 minutes.
"0% to 80% in 32 minutes. We have added approximately 360 kilometers of range to our Model Y," reads a tweet from The Kilowatts. The Twitter account also filmed a timelapse of the recharge.
We can thus see that from 25%, the recharge drops below 150 kW. Similarly, the charging power is less than 100 kW from 45%. When reaching 80%, the load reaches 50 kW.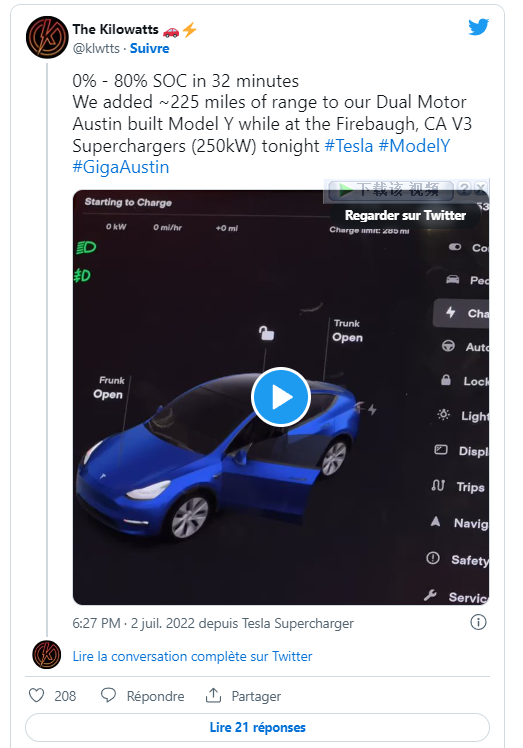 Related Articles
Tesla V4 Supercharge Exposure: 500km In 15 Minutes, Or Released In September
Comment
Back to NEWS.