The New Technology That Solves The Great Problem Of Electric Car Batteries
May 27,2022 | Chloe Lacour
The team of Tesla researchers has presented a new type of nickel battery that improves on lithium batteries in energy capacity and, above all, in durability
Tesla's goal is to find new batteries that make the electric car viable. (GM)
Researchers from Tesla and Dalhousie University in Canada have developed a new type of nickel-based battery that can not only extend the range of current electric cars but also last much longer: up to 100 years, say its creators.
The 'Tesla Advanced Battery Research' is a division of the company founded by Elon Musk that in recent years has produced a large number of publications and patents. This Tesla R&D department is located in Canada and collaborates closely with researchers from Dalhousie University. Leading the academic team is Jeff Dahn, one of the pioneers in lithium battery research and, according to many, the person responsible for their commercial expansion thanks to his discoveries that allowed them to extend their use cycles.
More powerful batteries that last a century
Dahn and his team have just published an article in the Journal of the Electrochemical Society in which they describe a new type of battery that they have called NMC532 and that has nickel as one of its main components. This new configuration brings two features that improve on the ubiquitous lithium batteries.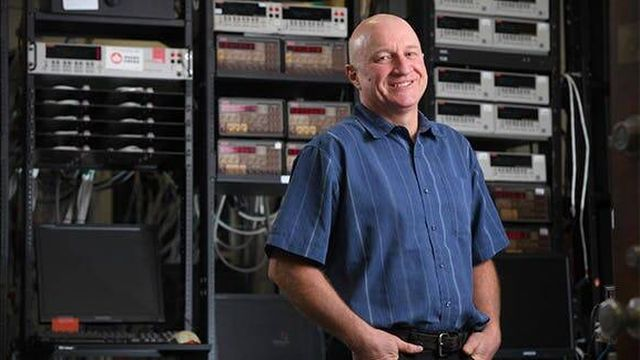 Jeff Dahn, a key figure in the development of batteries. (Dalhousie University)
On the one hand, it has a higher energy density, which is the amount of energy that can be stored in a single unit of fuel. In this case, the amount of energy that accumulates in the battery pack that electric cars carry
is responsible for their autonomy. "NMC532 batteries, when built with just enough graphite to charge at 3.80 V, have an energy density that exceeds that of LFP [lithium iron phosphate batteries]," the researchers say in their publication.
But in addition, and this is the most surprising feature, the new battery demonstrates greater durability than similar lithium batteries when charged at different temperatures. The researchers ran a load simulation that kept the temperature at a constant 25 degrees. Under these conditions, the battery proved it could exceed 100 years of useful life.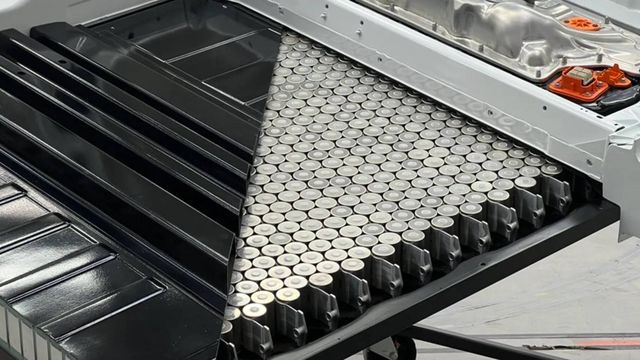 Lithium batteries have their days numbered. (Teslas)
"NMC batteries, particularly those balanced and charged at 3.8 V, show higher coulombic efficiency, lower capacity loss, and higher energy density compared to LFP cells, and are predicted to have a lifespan close to a century at 25 °C", the researchers write in their study.
The publication also points out that the use of an electrolyte with lithium salts (LiFSI) has been key to obtaining this result. And that the benefits described in his publication could also apply to other nickel-based chemistries, especially those that do not contain cobalt or use very small amounts.
New batteries to save the electric car
The search for a substitute for fossil fuels continues to be a great challenge for electric vehicles and sustainable mobility in general. Despite great progress in recent years, we have not yet come up with a solution that offers comparable energy density. Lithium batteries are not the solution and, in addition to their huge polluting footprint, their use in the future has an expiration date. Last March, Elon Musk himself admitted that the electric car industry will be unviable unless batteries that do not depend on lithium are developed. A scarce material that according to estimates will run out in 2024.
Elon Musk during Battery Day last year. (Tesla- Youtube)
Musk is a declared enemy of hydrogen as a form of fuel and his commitment to the future is based on the success of new batteries, such as the one proposed by his 'Tesla Advanced Battery Research', which use the most common elements on our planet and improve the efficiency of current ones. Although the NMC532 sounds great on paper, the researchers acknowledge that they still have a long way to go to make it a reality.
"It is necessary to continue analyzing these metrics," says the team. "Future work on low-voltage NMC cells includes the application of this cell design to fast-charging applications, the utilization of low-cobalt, high-nickel NMC materials, and the use of mixed NMC and LFP positive electrodes."
Related Articles
Tesla Officially Launched The Berlin Gigafactory Expansion Plan, Selected 250 Hectares Of New Land
Comment
Back to NEWS.