The Record Was Broken: Tesla Model S Plaid Reaches 350 Km/h
Jul 18,2022 | Chloe Lacour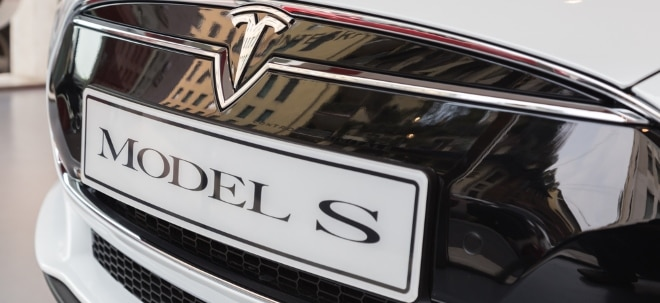 The Canadian tuner Ingenext wants to use a software module to remove the Vmax limit on the Tesla Model S Plaid. A first speed record has been achieved.
• Track mode increases top speed to 282 km/h
• New speed record through a software hack
• Tuner module to be launched soon
On the website, Tesla promises a top speed of 322 kilometers per hour for the Model S Plaid. After delivery, however, only 262 km/h could initially be achieved because the software limited the speed beyond that. At the beginning of this year, the "Track Mode" software package made it possible to increase the top speed to 282 km/h.
One can only speculate as to why Tesla is using software to prevent the target maximum speed. electric thinks it could be concerned about the three built-in motors, the batteries, or the brakes, which were recently upgraded with a $20,000 package (carbon-ceramic kit) that prompted Tesla to take this action.
Record attempt succeeded
Canadian software manufacturer Ingenext, which specializes in unlocking software-locked features in Teslas, has now managed to bypass the lockdown in the Model S Plaid and even surpass the manufacturer's stated speed. Apart from more powerful brakes and more powerful tires, no other changes were made to the vehicle for the test.
For the CEO of Ingenext, Guillaume André, the length of the route turned out to be a problem in the speed test. Previous attempts had failed because the distance was too short. Guillaume André needed about two kilometers to reach the final speed of 348 km/h on the three-kilometer runway at Trois-Rivières Airport in Quebec, Canada. Not only the location but also the sound of the Tesla made the eyewitnesses think of the start of a jet. Despite the more powerful brakes, the test pilot needed the entire available distance for the braking process.
Top speed exceeded
It is not an official record attempt, as certain criteria, such as a calibrated measuring device in the driver's cabin or the repetition of the run in the opposite direction, were not met. Nevertheless, Ingenext shows that the new Model S Plaid can even exceed the manufacturer's target top speed of 322 kilometers per hour. According to electric, Ingenext plans to launch the speed unlock module and other features soon.
Related Articles
Tesla And Other Electric Car Manufacturers With An Alternative
Comment
Back to NEWS.