The Tesla Semi Delivers A Few More Technical Details Before Its Arrival
Aug 24,2022 | Chloe Lacour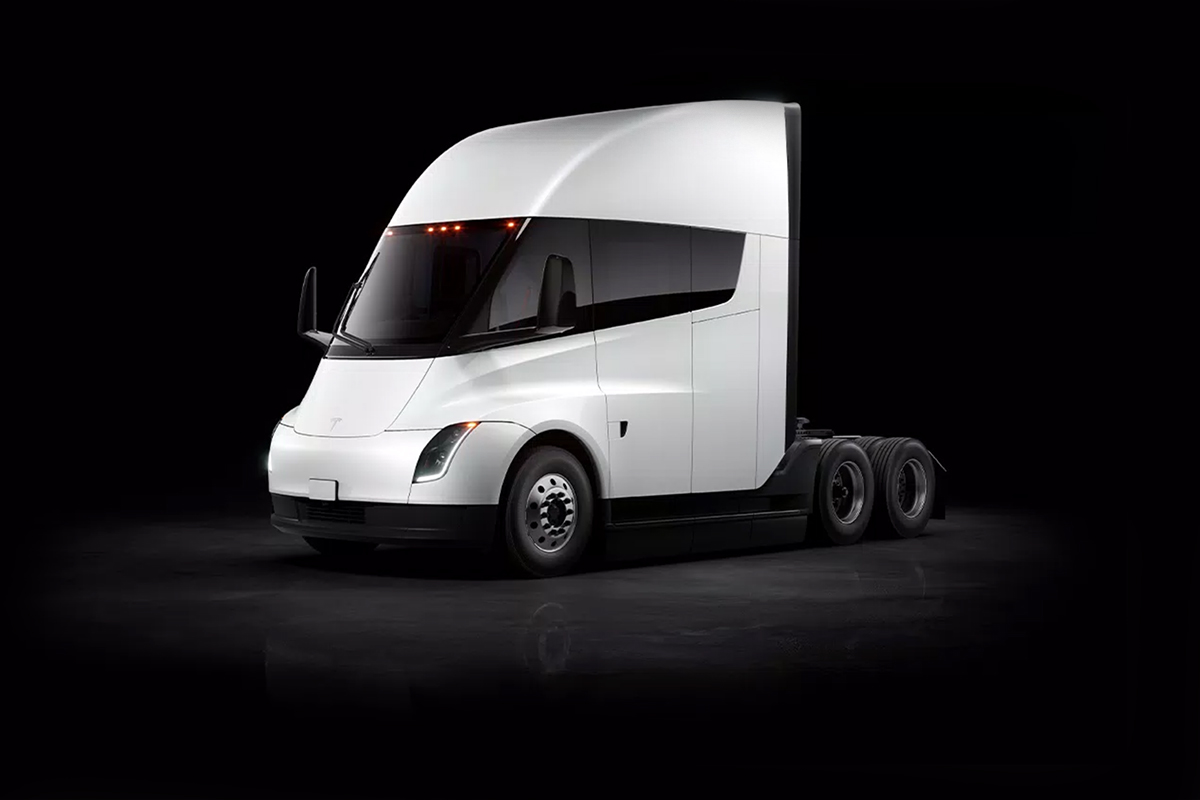 The Tesla Semi is on the delivery route. While waiting for its arrival, the brand publishes images of its almost final interior.
It was at the end of 2017 that Tesla presented the Semi, its vision of an electric truck. Exotic and once again wanting to redefine a conservative segment, the truck has still not put its wheels on the roads. But it should not take long to do so, as the recent update of the site suggests, but also the appearance of more precise technical details.
Thus, the reservation button for the first copies has just disappeared. It is therefore no longer possible to express interest in the Tesla Semi against a deposit of $20,000, as many American entities have been able to do, such as Pepsi or Walmart.
The Tesla Semi is inspired by the brand's passenger cars
On the technical side, we learn that the tractor will not have four electric motors as initially planned, but three units on the rear axles. The power is not known, nor even yet approved, but it would be quite sufficient to allow it to display a 0-100 km/h in 20 s, and this, with a full load of just over 37 tonnes. . The truck promises 500 miles (804 km) on a single charge, while it will take 30 minutes to regain 70% autonomy with the Megachargers.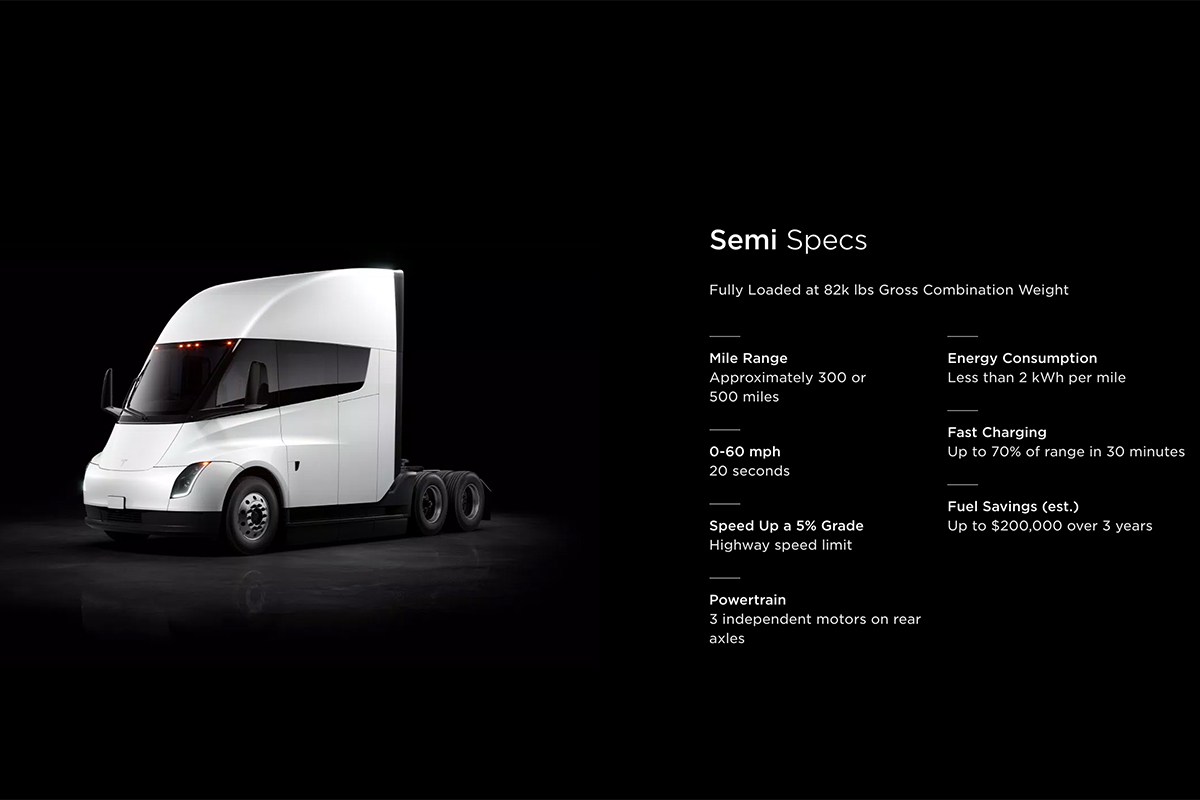 The Tesla Semi takes advantage of this update to display its interior in its almost final form. There is the central driving position which allows a 180° view. Two screens inherited from the Tesla Model S sit on either side of the traditional steering wheel. The side console has also undergone changes and now has a dual induction smartphone charger, again borrowed from the sedan.
Comment
Back to NEWS.