This Tesla Has Been Hanging On A Charging Station In Amsterdam For Eight Weeks: "bizarre Display"
May 28,2022 | Chloe Lacour
Danielle Smit from Nieuw-Sloten is completely done with the Tesla that has been hanging at the charging station in front of her door for eight weeks. Smit complained to the municipality and was surprised to hear that the owner is on vacation. And the municipality itself does not really see a problem in this.
"And then leave your car here for eight weeks," says Smit in surprise. The fact that the car has been there for a while can be seen from the cobwebs around the car. "I think this is a really bizarre display."
No time limit
The owner of Tesla can leave it for a while. In Amsterdam, there is no time limit for parking at a charging station. Then of course you have to pay your parking fee, but that is exactly 0 euros here on Kemperlaan. A spokesperson says that the municipality does not see any problem with the so-called 'charging station adhesive'. "We have a large network of charging stations in Amsterdam."
And Danielle Smit doesn't understand that at all. "If you park here on the sidewalk, you will be fined 150 euros, but you can appropriate a charging station".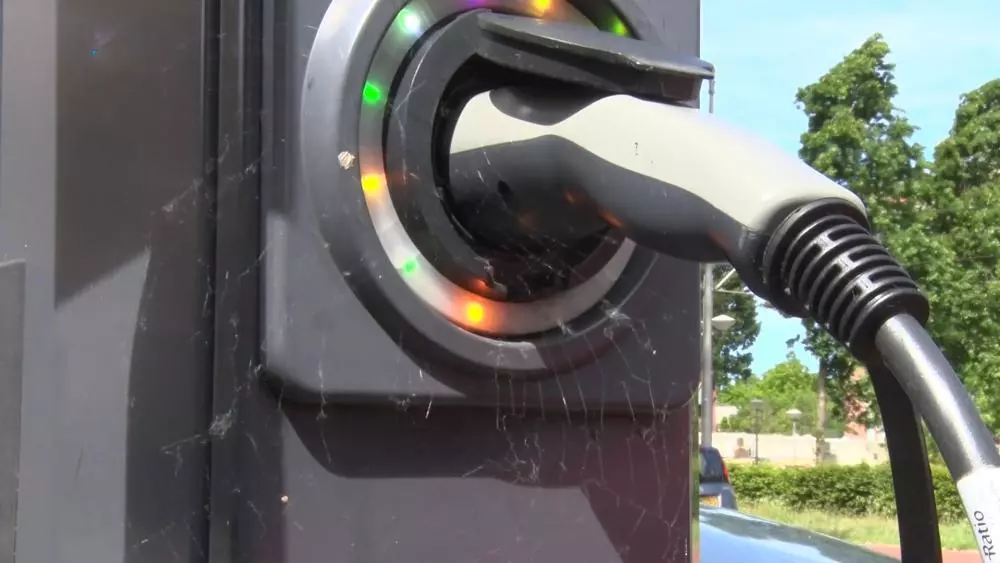 It is remarkable that fines have been handed out elsewhere in the country to motorists who stayed too long at a charging station. In Arnhem, a judge ruled that a man had to pay a fine of 95 euros because his car had been full for two hours, but had not yet been removed from the charger.
Regulations
National regulations or unambiguous policies on the use of public charging stations do not yet exist. Smit understands that it can cause confusion, but not when it comes to the car in front of her door. "This issue goes a few notches further."
The municipality says it will contact the owner as soon as he returns from vacation.
Related Articles
BMW Expects To Cut Battery Prices By 30% To Compete With Tesla And Offer More Range
Comment
Back to NEWS.