VW instead of Tesla: Indian Manufacturer Mahindra Is Planning Five Electric Cars With Meb Components
Aug 17,2022 | Chloe Lacour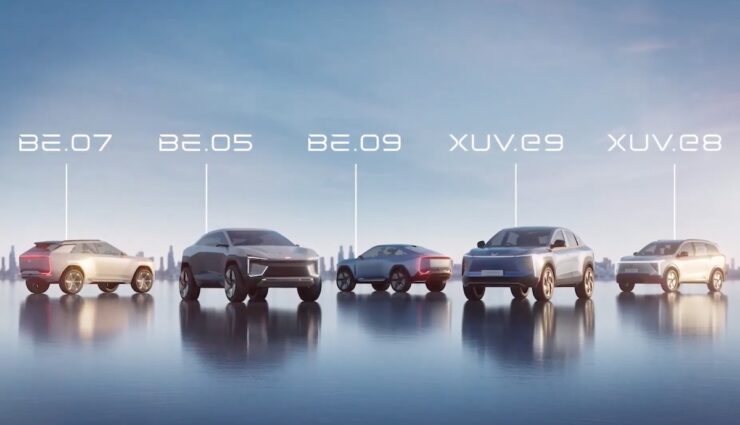 Some customers in India have been waiting hopefully for the launch of Tesla in their country since 2016 - from then on they could order the Model 3, and the following year CEO Elon Musk promised to enter India in the same summer. Since then, it has always seemed imminent, and there has even been talking of an Indian Tesla factory. This May, however, CEO Elon Musk made it clear that nothing will come of it for the time being. Since then, even a local Tesla club has been happy when other electric cars come to India – and with German help, there should soon be plenty built in the country.
VW components for Indian electric cars
The Tesla sales start in India ultimately failed because neither side moved. Musk first wanted to reduce customs duties when importing electric cars and then decide on local production. The government demanded more activity in its own country for fewer customs. In May, Musk initially ruled out a Tesla factory in India, leaving an electric car gap.
However, that could soon be closed by a local manufacturer, albeit not as quickly as Tesla would have done in case of doubt. Because on Tuesday, the German Volkswagen Group and the Indian company Mahindra & Mahindra announced potentially far-reaching cooperation for India: they agreed on the conditions for the delivery of components for the VW MEB platform. This is about more than a million electric cars by the end of the decade and potentially a deeper alliance, Volkswagen said. At the same time, Mahindra presented plans for five of its own electric car models with VW components from the end of 2024.
In addition, the car and tractor subsidiary of the giant Mahindra group wants to establish two new brands XUV and BE, as it announced. Together they are to bring five electric SUV models to the Indian market from the end of 2024. In a YouTube presentation, you could already see some views of them. Mahindra's e-SUVs are said to be based on its own platform called Anglo, but the drive unit, battery system, and batteries inside are said to be MEB components.
Market entry undisturbed by Tesla
According to the announcement, this applies to all five planned Mahindra electric cars. The agreement concluded with VW also envisages a possible localization of the battery system and negotiations on a common platform for India and emerging countries. By the end of this year, an overall contract should be in place. According to a report by the local Economic Times, a VW board member did not rule out its own battery factory in India, citing more than $2 billion as potential investments.
At Volkswagen, the abbreviation MEB officially stands for modular electric drive kit. From the outset, it was designed to be used for as many models as possible within the company as well as for electric cars from partners. In Europe, there is already an agreement with Ford on this. And in India, at least MEB technology can spread unhindered by competition from Tesla for the time being. According to the Economic Times, among the VW brands, only Skoda has local production in India. If a joint electric car platform is developed with Mahindra, she will probably take the lead.
Related Articles
Tesla Boss Causes Joy And Disappointment With A Joke About Manu Purchase
Comment
Back to NEWS.