Who Is Making Tesla?
May 01,2022 | Chloe Lacour
In 2021, China's new energy vehicle sales will be 3.3 million. The champion is BYD, which is close to 600,000, 20,000 more than the second-ranked Tesla. This is the data released by the China Passenger Vehicle Association in February of this year.
Judging from the numbers alone, it can be interpreted that Tesla is not the most popular new energy vehicle in China, but industry insiders look at this data in another way - Tesla's sales are limited by its output.
In 2021, Tesla's Shanghai Gigafactory will deliver 484,130 vehicles the year, twice the output of 2020 and more than half of Tesla's total global production (about 936,000 vehicles will be delivered globally in 2021).
Compared with the Toyota Group, the world's largest production group (Toyota will manufacture more than 10 million vehicles in 2021), Tesla's output is indeed very small. In addition, the Shanghai factory, which is mainly producing Model 3 models recently, is affected by the shutdown. The delivery date has been delayed by 20-24 weeks, which is about half a year.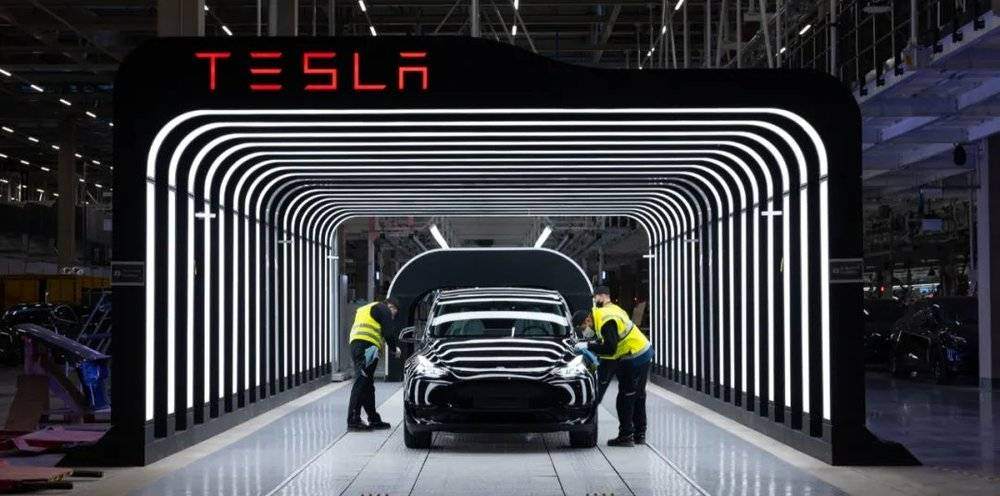 Tesla will deliver about 936,000 vehicles globally in 2021
Although in March and April of this year, Tesla's factories in Berlin, Germany, and Texas in the United States started to make up for the shortboard of Tesla's production capacity, it is not enough for Tesla CEO Elon Musk's electric car business. Said that the existing production capacity is far from his goal.
According to his plan, Tesla will build 10-12 Gigafactories, and he said earlier this year that he would announce the location of the fifth Gigafactory within the year.
After that, people guessed where the factory would be located, and used this topic to calculate the comprehensive strength of the major cities.
When the Shanghai Tesla factory was shut down, on April 7, local time, Musk held a Cyber Stampede in Texas, the United States, to celebrate the opening of Tesla's Texas Gigafactory.
This is the second super factory that Musk likes to mention this year. In March, the Gigafactory in Berlin, Germany also announced its official opening. The two factories are expected to produce about 1.5 million Teslas per year, and when combined with the 930,000 delivered globally in 2021, Tesla's annual production capacity is theoretically close to 2.5 million.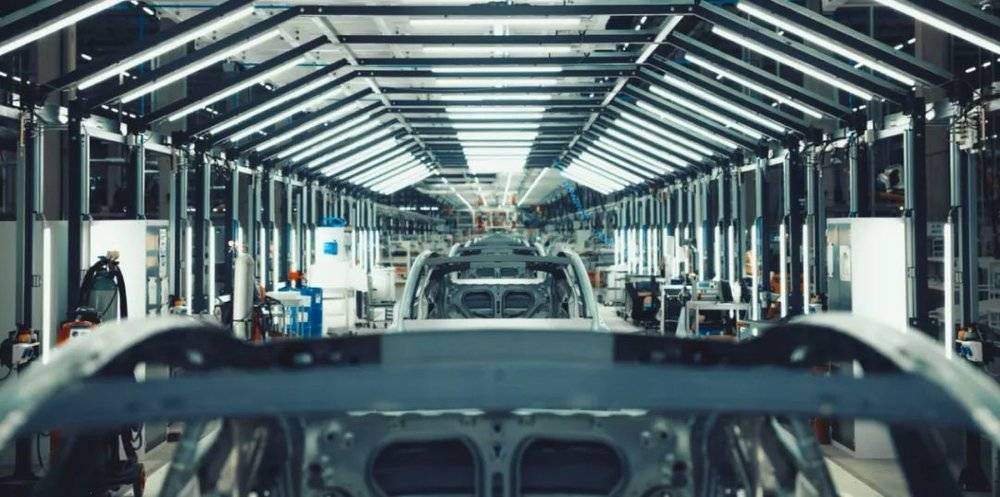 Inside Tesla's Berlin factory
This is still not enough to meet the demand for orders that come one after the other. Musk said at the opening of the Texas factory that Tesla currently accounts for just over 1% of total global car production, and his goal is to reach 20% as much as possible.
So, Tesla still has a long way to go.
According to the figure, this is in line with the car-building plan that Musk showed at the 2018 shareholders meeting to build 10-12 super factories around the world, with a view to achieving the goal of producing 20 million vehicles per year by 2030, Take a 20% share of the global auto market.
According to this plan, there are currently only 4 super factories (the super factories that produce cars are only Fremont, California, Shanghai, China, Berlin, Germany, and Austin, Texas, the United States, Nevada, United States The factory produces batteries, and the New York factory produces charging piles and solar energy. board), the plant construction plan is less than half. So, Musk believes that 2022 is still the year of Tesla's expansion.
On this point, Musk also made a statement in January this year. At that time, he announced to the outside world that he would announce the location of the world's next super factory this year.
Musk's principles for the location of the super factory are circulating on the Internet: the land for the construction of the factory must be provided free of charge; the loan concession must be at least tens of billions of yuan; there must be relevant preferential tax strategies; a complete automobile industry chain; a large number of high-quality Skilled auto industry workers; convenient large international port with a range of no more than 300 km.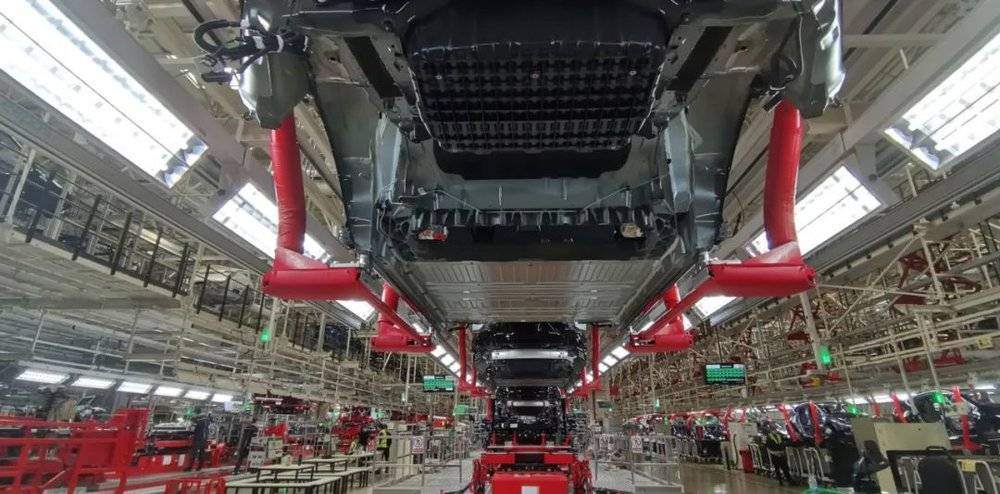 Inside Tesla's Shanghai factory
Although the first three belong to the agreement between Tesla and the local government, the authenticity is difficult to verify, but according to the current two overseas super factories, Shanghai and Berlin did meet the last three principles.
Among them, the Shanghai factory, which will be put into operation in 2020, has even cultivated China into Tesla's second-largest market. In the past 2021, the Chinese market revenue reached 13.844 billion US dollars, a year-on-year increase of more than 100%, accounting for 25% of the entire company's revenue.
With Tesla's fastest-growing region, and Musk's idea of building factories in the market, people have reason to think that the next super factory is still located in China.
On the contrary, this gives people in the industry to think about - from Tesla's point of view, to weigh the degree of fit between each city and Tesla.
In the past year, many cities in China, such as Guangzhou, Shenzhen, Qingdao, Dalian, Tianjin, Wuhan, and Shenyang, have indirectly or directly joined the tug-of-war for Tesla.
Tesla has denied many cities, but not the second factory in China.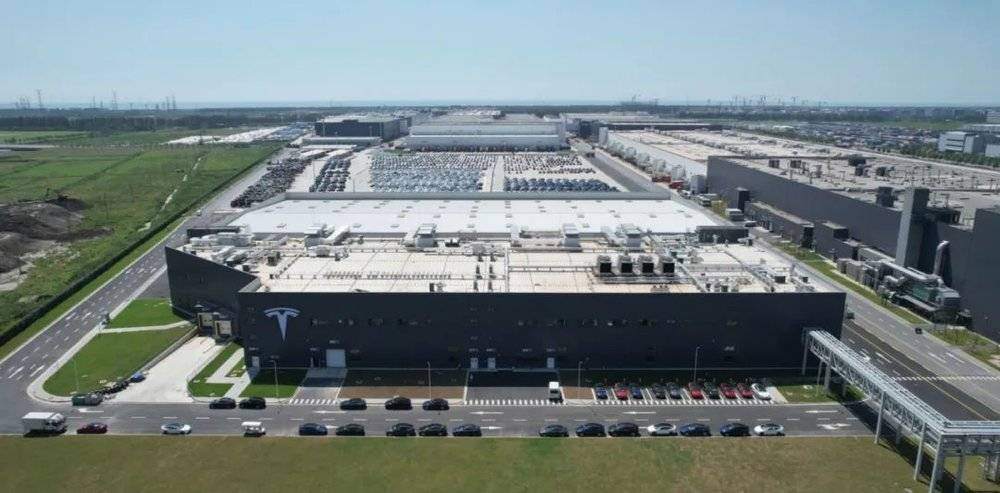 Tesla Shanghai factory at a glance
Various news began to appear at the end of last year. In October 2021, some media said that the relevant departments in Qingdao have secretly signed a contract with Tesla China executives, and the second Tesla China factory will be located in the Qingdao area of ​​China (Shandong) Free Trade Zone.
However, Tao Lin, Tesla's vice president of external affairs, later responded that the news was not true, denying the conjecture of settling in Qingdao.
This practice of releasing the results of message heuristics is beginning to be followed. In February this year, a local media platform mentioned that Liaoning "combined urban renewal in the civilian area to open up space for industrial development and lay the foundation for the implementation of major new energy vehicle projects such as Tesla." Tesla also declared that it was still "false news."
Gu Zhengxin (pseudonym), an industry person responsible for integrating the first-tier suppliers of Japanese-owned car companies, analyzed to the Times Weekly reporter that although there are relatively mature industrial chains and industrial workers, Tesla should not have much willingness to set up factories in Qingdao and Northeast China. , unless they are targeting the Japanese and Korean markets.
"The Chinese market is already in short supply, so Tesla must find a place close to the target market to build a factory. At present, it is unlikely to build a factory in the north."
During an interview in Qingdao in January this year, a reporter from Times Weekly found that local car owners expressed concerns about the battery life of electric vehicles in cold weather. one. "Once from Huangdao to Jiaozhou Airport, it was 40 kilometers round-trip. It showed that the cruising range was 100 kilometers, but before I got home, the cruising range showed that there were only 2 kilometers left."
The car owner said that Tesla has the function of heating the battery, but the northern group still trusts fuel vehicles more, especially in winter, fuel vehicles do not need fuel for heating, but battery heating will greatly affect the battery life.
In addition to Northeast China and Qingdao, Hubei and Chongqing are also throwing olive branches at Tesla, and even Sichuan Yibin has actively introduced CATL to produce power batteries. These moves are seen as showing favor to Tesla.
However, Tesla has denied almost all of them.
But there is still hope for other cities. For Tesla, there are strong economic considerations behind continuing to locate new factories in China: the Chinese market is not only Tesla's second-largest market but also the fastest-growing region.
In this way, a complete supply chain, proximity to the market (port), and land supply are theoretically the core considerations for Tesla's location selection.
Therefore, it is not ruled out that Tesla's second factory in China still chooses Shanghai to expand the original factory. But this is still unlikely, especially with the current epidemic situation, Tesla does not need to "put all eggs in one basket".
Tesla is testing the production capacity in the Pearl River Delta region, as several auto manufacturers have received orders from Tesla China.
The person believes that this move means that Tesla is testing the manufacturing and cost control capabilities of the automotive industry chain in the Pearl River Delta region. Once the products pass the customs, the location of the second factory in China should not be too far from the Pearl River Delta.
Therefore, Shenzhen, Zhuhai, and Guangzhou may all be candidates.
The conditions in Shenzhen are also very advantageous in all aspects, the only thing that does not have an advantage of the land. Zhuhai, on the other hand, has obvious land advantages and certain maritime advantages. Previously, the staff of Zhuhai Investment Promotion Office revealed in response to Times Finance that at this stage, four new energy vehicle projects including Zhuhai and Tesla are in the initial negotiation stage.
All things considered, the new energy industry in Zhuhai started relatively late, and the scale of the industry is quite small. In contrast, Guangzhou has obvious advantages.
On the one hand, Guangzhou has built a joint venture with Japanese car companies in the last century and has a mature automobile assembly industry chain. On the other hand, it has the overall advantages of land and even an automobile industrial park.
As he was curious about the location of Tesla's second factory in China, Gu Zhengxin also inquired through his own network of Tier 1 auto suppliers. Finally, after a comprehensive analysis, many people in the industry believed that the Nansha District of Guangzhou City had greater comprehensive advantages. It is also one of the preferred locations for Tesla when it first entered China.
Moreover, Nansha still has advantages in radiating overseas markets. As an important port for maritime trade for thousands of years, Guangzhou has sufficient capacity to radiate to Southeast Asia, Japan, and South Korea. Gu Zhengxin said that Honda China has established a factory in Guangzhou and has also successfully exported to Japan and Southeast Asia. This maritime transportation route is also mature.
As for other policies, especially tax incentives, this is also a consideration for Tesla's location selection. Some analysts even believe that Tesla's move of its global headquarters from California to Texas will reduce billions of dollars in annual revenue. tax cost. California's current income tax rate is 13.3%, while Texas is exempt from personal and corporate income tax.
This, for cities fighting for Tesla, seems to be an antithetical proposition: attracting companies with sufficient influence and profitability to settle down is conducive to increasing taxes, but companies are fighting for more tax incentives.
Therefore, competing for Tesla has another level of appearance: maybe Tesla is not a factory that makes money for a certain city, but a factory that can enhance the city's brand and demonstrate the city's comprehensive capabilities.
Related Articles
India Shouts At Tesla: It Is Not Allowed To Sell Chinese-made Electric Cars In The Country.
Comment
Back to NEWS.