Why did Tesla lose to BYD in sales?
Sep 06,2022 | Tesmag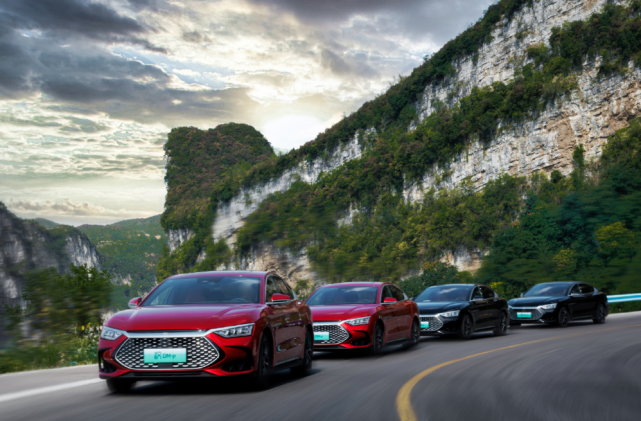 BYD's sales have surpassed Tesla's, but there is still a big gap in its profitability.
However, Tesla's current average price and profitability are temporarily ahead of BYD's auto business.
In China's new energy vehicle market, BYD is currently showing a stance on the top of the road.
BYD's August production and sales report card was released. The announcement shows that in August this year, BYD's new energy vehicle production was 175,400 units, a year-on-year increase of 264%, and its sales reached 174,900 units, a year-on-year increase of 267%, still in a state of full production and sales. In the first eight months of this year, its cumulative production and sales exceeded 978,000 units, and the sales of pure electric models and plug-in hybrid models were evenly divided, both of which were about 487,000 units.
It is understood that in August, the domestic auto supply chain was challenged again, and the production and sales of most auto companies in the month were affected. From the perspective of the industry, this also means that if it were not for supply chain factors, BYD's August production and sales figures would exceed 180,000 units and hit the 200,000-unit mark. According to data from the China Passenger Car Association, BYD is expected to become the second car company in China to sell more than one million vehicles this year after FAW-Volkswagen.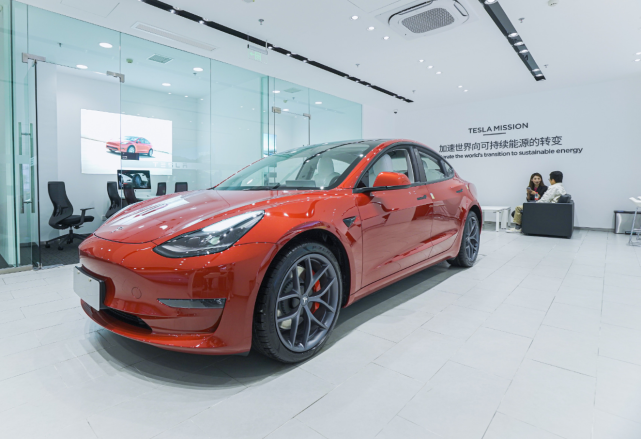 In the recent BYD conference call, BYD Chairman Wang Chuanfu revealed that BYD currently has orders for 700,000 units, and the delivery cycle for new vehicles is 4-5 months. With growth, BYD will strive for a monthly delivery of 280,000 by the end of 2022.
At the end of March this year, Wang Chuanfu also revealed at the investor exchange meeting: "It is conservatively estimated that BYD's orders this year will reach 1.5 million vehicles. If the supply chain is well done, the order may hit 2 million vehicles." Some industry insiders believe that the next auto market has gradually entered the peak season in half a year, and the arrival of gold nine and silver ten will also bring the monthly sales of various car companies to a higher level. With BYD's current market enthusiasm and production and delivery rhythm, its goal of 1.5 million vehicles may be reached in November at the latest, and the small goal of 2 million vehicles depends on its supply chain security capabilities and production capacity release.
In fact, due to supply chain challenges and limited production capacity, it is not only BYD that is worried about too many orders.
On August 13, Tesla CEO Elon Musk responded on social media that the "Tesla Model 3 long-range version has stopped receiving orders", saying that the backlog of orders is too large and will resume receiving orders after subsequent production climbs. According to media reports, Tesla has canceled pre-orders for the Model 3 long-range version in the U.S. and Canada, with the note "available in 2023."
In the Chinese market, Tesla delivered around 77,000 in August, a month-on-month increase of 173%. Cui Dongshu, secretary-general of the Passenger Federation, said in an interview, "In my personal judgment, as Tesla's capacity utilization continues to increase, although it encounters short-term pressure on parts supply, due to Tesla's strong production after the end of July, 8 Monthly market demand is booming, and based on comprehensive information, it is estimated that Tesla's August sales are expected to reach 77,000 units."
It is worth mentioning that, according to past practice, the last month of each quarter is the time for Tesla to deliver to the Chinese market. Taking the second quarter of this year as an example, data from the China Passenger Transport Association showed that Tesla delivered 1,512 and 9,825 vehicles to the domestic market in April and May this year, and 77,938 vehicles in June.
In addition to the increase in delivery volume, Tesla's delivery time in China has also been significantly shortened recently. According to Times Finance, as early as August 8, the delivery cycle for the rear-drive version of Tesla Model Y was as long as 8-12 weeks. On August 31, its delivery time has been shortened to 1-4 weeks.
The shortening of the delivery cycle is mainly affected by the increase in capacity utilization and the intuitive effect of superimposing the delivery rules in the second half of the quarter. It is understood that Tesla carried out a large-scale production line upgrade in July. Tesla's second-quarter financial report released in July showed that the Shanghai plant has recently completed a capacity upgrade, with an annual production capacity of more than 750,000 vehicles, making it Tesla's current Gigafactory with the highest production capacity.
After the improvement of BYD's delivery capacity and the completion of the transformation of Tesla's Shanghai Gigafactory production line, the competition between the two new energy vehicle leaders has become increasingly fierce. Ping An Securities believes that the supply chain and production capacity will become the key points that will determine who will win the global new energy market this year.
According to the sales data in the first half of this year, Tesla delivered 564,000 new cars worldwide, a year-on-year increase of 46%. Data show that BYD sold 641,300 new energy vehicles in the first half of the year, a year-on-year increase of 314%. According to industry analysts, according to the previous delivery rhythm of the two parties, BYD may still maintain an advantage over Tesla in terms of sales.
However, Tesla's current average price and profitability are temporarily ahead of BYD's auto business. According to Tesla's financial report, in terms of GAAP net profit, Tesla earned a total of US$5.578 billion in the first half of the year, equivalent to about 37.66 billion yuan, equivalent to 200 million yuan a day. In terms of the automotive business, data shows that Tesla's gross profit of the automotive business in the second quarter was US$4.081 billion, a year-on-year increase of 41%; the gross profit margin of the automotive business under the GAAP caliber in the second quarter was 27.9%.
According to the financial report for the first half of the year, BYD's total revenue was 150.6 billion yuan, a year-on-year increase of 65%, and the net profit attributable to shareholders of listed companies was 3.595 billion yuan, a year-on-year increase of 206%; of which the automobile business revenue was 109.267 billion yuan, with a gross profit margin of 16.3%. According to estimates by Sinolink Securities, under the effect of BYD's two price increases and scale effects, the net profit of a bicycle in the second quarter of 2022 will reach about 7,000 yuan, an increase of 196% from the previous quarter (about 2,400 yuan in the first quarter). It is estimated that in the first half of 2022, the net profit per bicycle will exceed 8,000 yuan, and it will remain at 7,000 yuan for the whole year.
Related Articles
August report, Tesla factory in China produces record output, rumors of the second factory
Comment
Back to NEWS.