Will The Big Update Of Tesla Fsd Significantly Improve The Automatic Driving Function?
Jul 25,2022 | Chloe Lacour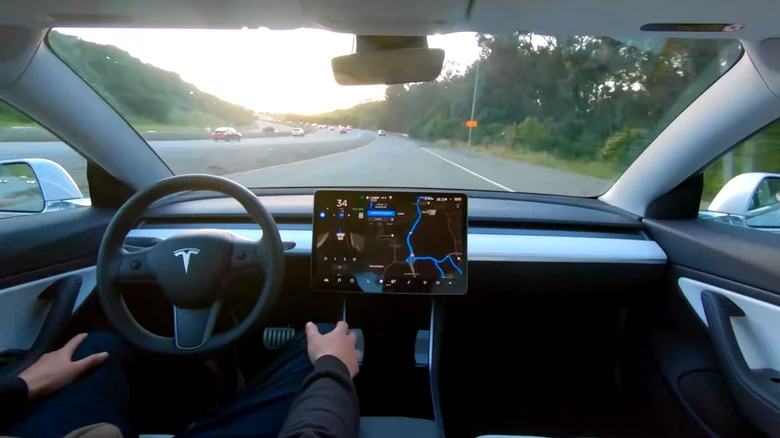 Tesla has released a major beta update "v10.12" for Full Self Driving (FSD). This update significantly improves the left/right turn system for electric vehicles (EVs) with FSD enabled. According to the release notes, the basic framework for making decisions when turning left has been improved. It also mentions improving EV when FSD is enabled and streamlining data processing.
The Lane Neural Network architecture has also been upgraded to increase safety when turning at intersections. Tesla claims that it has improved the accuracy of lane prediction by adding 180,000 recorded videos to the learning data of autonomous driving.
In addition, traffic light tree signal recognition and lane change behavior will be improved, reducing accidental deceleration cases. Tesla is undergoing a formal investigation by the US Department of Transportation's Road Traffic Safety Department on a problem called "phantom braking" that causes sudden braking. This FSD beta update adds 30,000 videos to the learning data to solve the phantom braking problem and enhances awareness of stationary obstacles that are believed to trigger phantom braking.
It also reduces false deceleration caused by nearby pedestrians and cyclists and enhances the detection of objects crossing distant roads. Functions such as motion prediction and lane change preparation have also been improved, making it possible to change lanes comfortably.
Unfortunately, this update is currently only available to Tesla employees and will be released for beta testers after the update's performance and stability have been confirmed. Tesla CEO Musk said on Twitter that the v10.12 update will be a limited rollout, will be rolled out to a wider audience in FSD beta version 10.12.2, and will probably achieve a safety score of 95 in FSD beta 10.12.2.
Comment
Back to NEWS.