150 phantom brake complaints per month: Tesla should provide NHTSA with extensive data
Jun 07,2022 | Chloe Lacour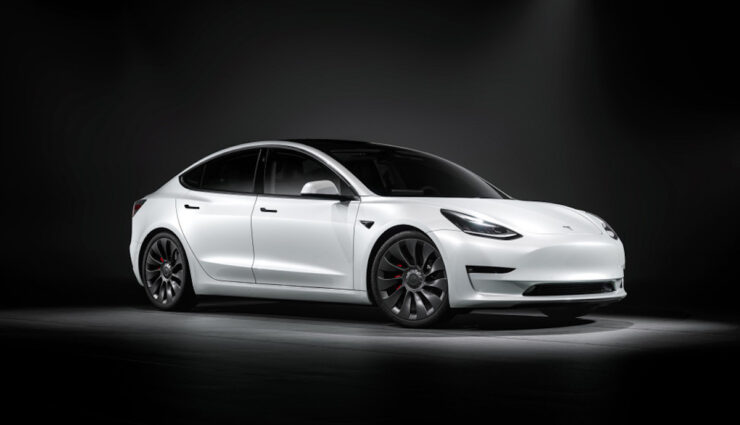 Image: Tesla (symbol photo)
The problem of phantom braking when the cruise control is controlled by the Autopilot system continues to cause hundreds of Tesla customers to file complaints, according to the NHTSA. In mid-February, she announced that she had launched a preliminary investigation into unnecessary braking maneuvers based on 354 such entries from owners of Model 3 and Model Y. The US authorities now named 758 complaints about the phantom phenomenon as the new status from the beginning of May and requested extensive information from Tesla.
Tesla contacted in phantom proceedings
European Tesla drivers occasionally experience that their electric car slows down significantly under autopilot control for no apparent reason. Both incorrect speed limits in a database and incorrect assessments of the autopilot system should play a role. In the USA, however, complaints about this to the NHTSA increased from the end of 2021 and were particularly noticeable this year. In the first few days of February alone, about 100 of these were counted for Model 3 and Model Y before the NHTSA announced the start of the preliminary investigation.
The 100 complaints about four days in February appear to have been an outlier, possibly prompted by a major Washington Post newspaper report on the issue earlier in the month. But a steady stream seems to be continuing. In mid-February, NHTSA listed 354 consumer complaints about phantom braking at Tesla, and 758 in a now-released document from early May. That makes around 400 new complaints about Model 3 and Model Y in 11 weeks, or close to 150 per month.
It is not known what NHTSA has done on the matter since it announced the start of the preliminary investigation in mid-February. But in her May 4 letter to Tesla's director of field quality, she reiterates generally that she is dealing with "claims of unexpected braking" on 2021 and 2022 Model 3 and Model Y models. According to February data, this potentially affects around 416,000 electric cars in the United States.
NHTSA wants data on Model 3 and Model Y
After this introduction, the authority requests extensive information. Tesla is said to provide data on all Model 3 and Model Y produced in the two years and the number of any complaints, accidents, proceedings, or lawsuits related to phantom braking. For each of these cases, NHTSA also wants details about the vehicle's hardware and software, as well as contact information for the owners and any data or video material Tesla has on file. The deadline for submission is June 20th. A preliminary NHTSA investigation typically takes four months. There may then be a cessation, a more detailed analysis over a further 12 months, or a recall.
Related Articles
Sports car vs. family SUV: Tesla Model X Plaid with 6 people faster than 911 Turbo S
Comment
Back to REVIEWS.