The First Tesla As Fast As A Formula 1 Car Is Here
Jul 02,2022 | Chloe Lacour
Who said that Formula 1 cars were the only cars capable of reaching record speeds beyond 350 km/h? Probably not these Quebec engineers who managed the feat of pushing a slightly modified Tesla Model S Plaid to nearly 350 km/h. A look back at a resounding feat in the world of automobiles and electric cars.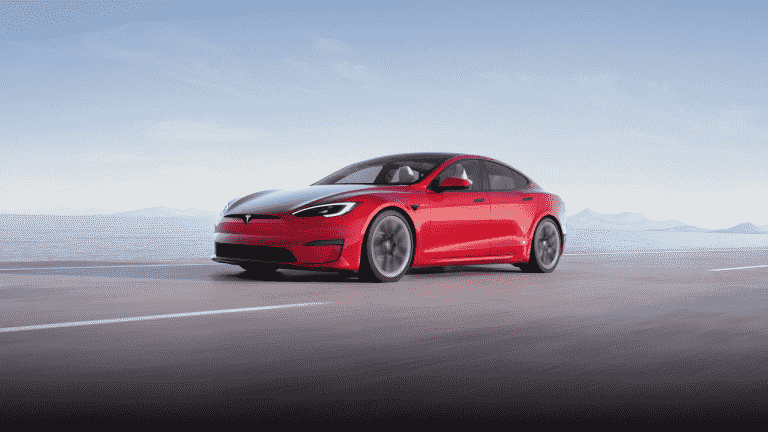 Tesla Model S Plaid, an electric car cut out for rallies and records
If you have a bit of an interest in automobiles in general and Tesla in particular, you know that the Tesla Model S Plaid, released in June 2021, is the model that offers the fastest acceleration of all models in production at Tesla and which is currently also the fastest on the market with a maximum speed announced at 322 km/h.
Except that on the one hand, no one has ever really been able to reach these famous 322 km/h, the car is limited at its exit to 262 km/h and at best, in-circuit mode, we reach a maximum speed of 282 km/h. h. It's good, very good of course, but we are far from the 322 km / h announced...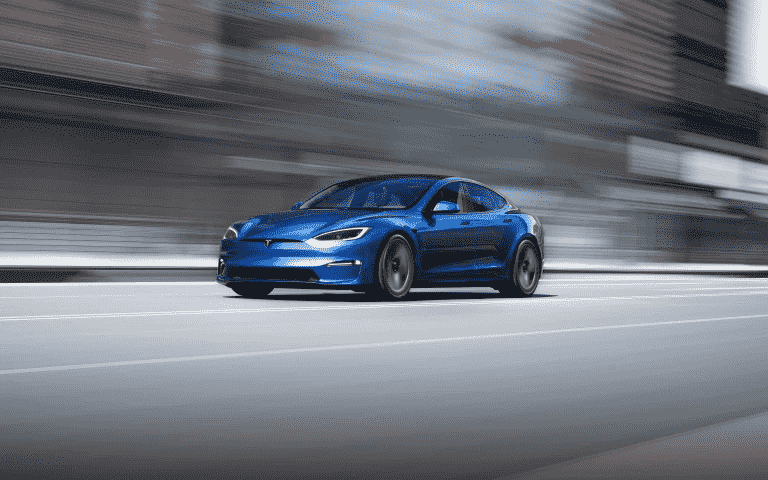 As a result, a team of Quebec engineers set out to push the Tesla Model S Plaid to its limits, first bringing it to the maximum speed announced and finally, through a few modifications. hardware and software, it is the figure of 216 mph or about 347 km/h which was brilliantly achieved a few days ago.
350 km/h for a Tesla Model S Plaid on an airport runway
This feat is due to Guillaume André and his company Ingenext, a company specializing in parts and customization of electric vehicles. Guys who know what they're talking about.
First of all, the Ingenext teams took care to change the tires with Michelin Pilot Super Sport models, but also the original brakes with models from Mountain Pass Performance, so that the car does not go to shreds. and disintegrates on the track.
Finally, and this is what made it possible to go beyond the restraint put in place by Tesla, it was necessary to carry out a small software tweak to break the limitation in place and fly away on the airport runway. of Trois-Rivières in Quebec.
Because yes, it is not on a traditional circuit, where the straight lines are never so long, but of course the tarmac of an airport and on a track of more than 3 kilometers that the record was established. It took about 2 kilometers to reach 216 mph and then 1 kilometer to decelerate safely.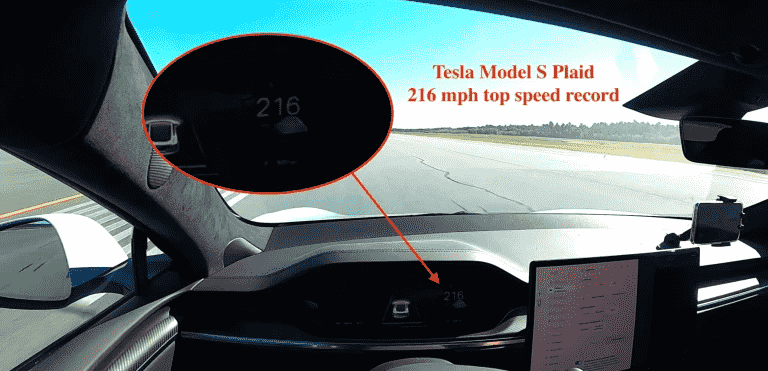 So yes, there are of course cars that go faster and reach 400 km/h, but these are specially designed for that, like Formula 1 cars. that there is more classic and which is in the trade.
Great performance and a great ad for Tesla, while waiting for the release of the Model Tesla Roadster, which is expected at… 400 km/h precisely. We can not wait to see it!
Related Articles
How Much Does It Cost To Charge A Tesla
How Many Tesla Crashes Have There Been
Comment
Back to REVIEWS.