Volvo C40 Recharge Vs Tesla Model Y: Which Is The Better Electric Car?
Aug 18,2022 | Chloe Lacour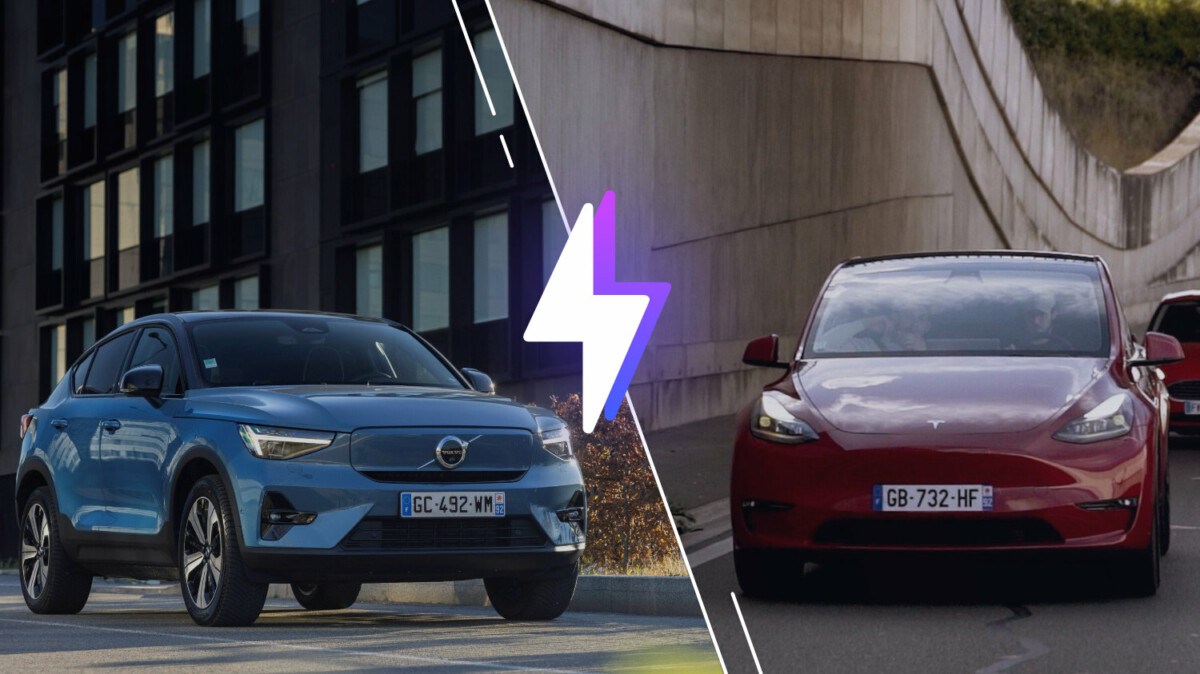 In the world of electric SUVs, choosing the best reference for your needs is becoming increasingly difficult. To help you in this quest, we are putting the Tesla Model Y and the Volvo C40 Recharge face to face: it's time for the match!
All vehicle manufacturers are currently seeking to enter the electric SUV market, so as not to let Tesla get too far ahead in this segment. With the arrival of its Model Y in 2021 in Europe, Tesla offered a coherent vehicle for many use cases. But the historical manufacturers intend to highlight their know-how and their more accomplished quality of manufacture to offer an alternative.
Today, it is the Volvo C40 Recharge that we are going to examine and compare to the Tesla Model Y. From technical characteristics to prices, including the engine and driving sensations, everything will go through, with in conclusion an answer to the burning question that has brought you this far: which is the best electric car?
VOLVO C40 RECHARGE AND TESLA MODEL Y DATASHEETS
Model
Volvo C40 Refill
Tesla Model Y
Category
SUV
SUV
Power (horses)
408 horsepower
513 horsepower
Power (kW)
300kW
377kW
0 to 100 km/h
4.9 seconds
3.7 seconds
Level of autonomy
2
4
Max speed
180 km/h
241 km/h
Embedded OS
Android Automotive OS
TeslaOS
Main screen size
N/A
15 inches
Car side sockets
Type 2 Combo (CCS)
Type 2 Combo (CCS)
Length
4430mm
4751mm
Height
1580mm
1624mm
Length
2040mm
2129mm
Entry-level price
62650 euro
€59,990
DIMENSIONS, WEIGHT, AND EXTERIOR DESIGN
A small coupé SUV, the Volvo C40 Recharge brings a refreshing design to a very rich SUV world. The rear drops much faster than on the Tesla Model Y, providing a more pleasing profile to the eye. With its 4.44 meters long, 1.87 meters wide, and 1.59 meters high, it is a classic segment C template that we find.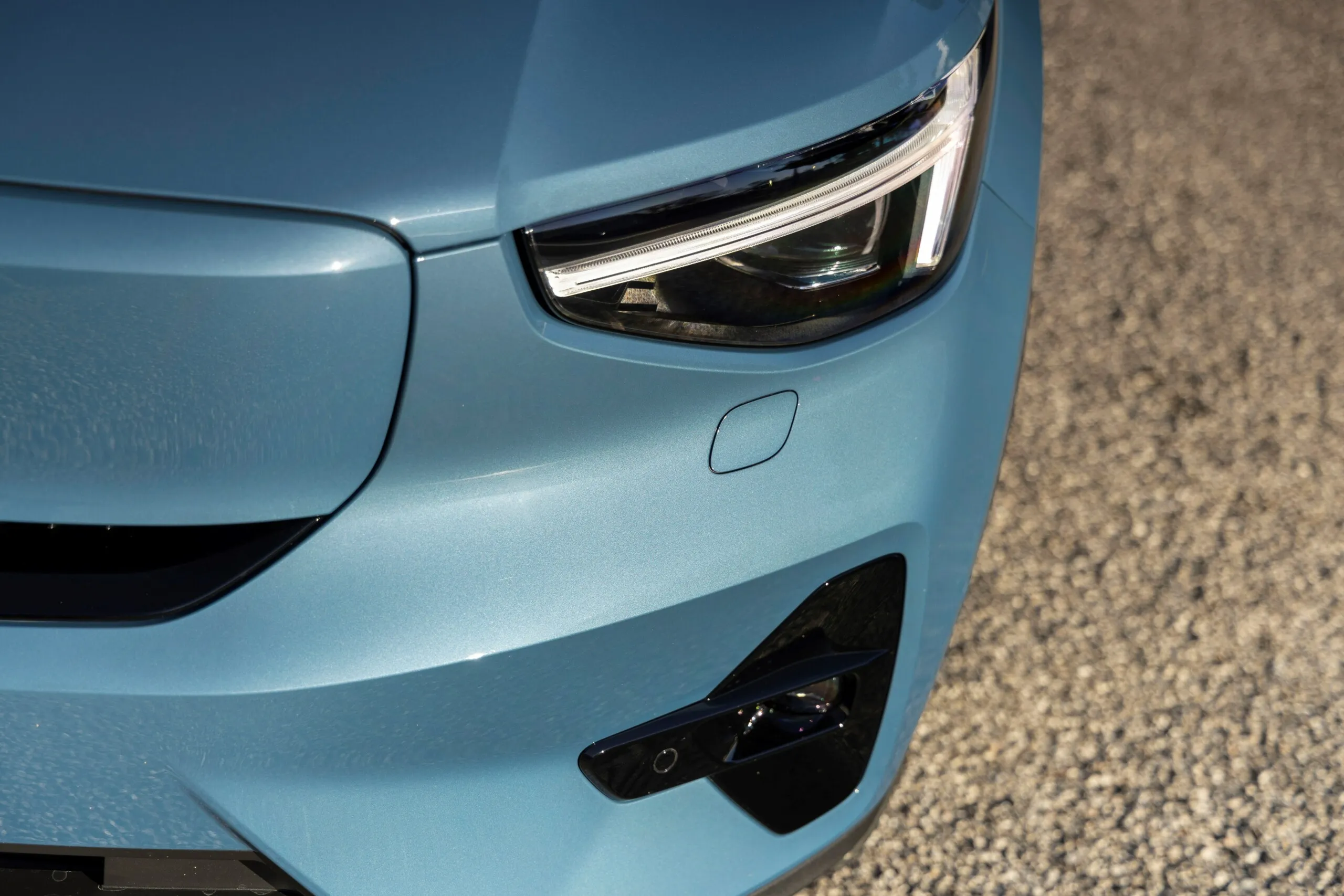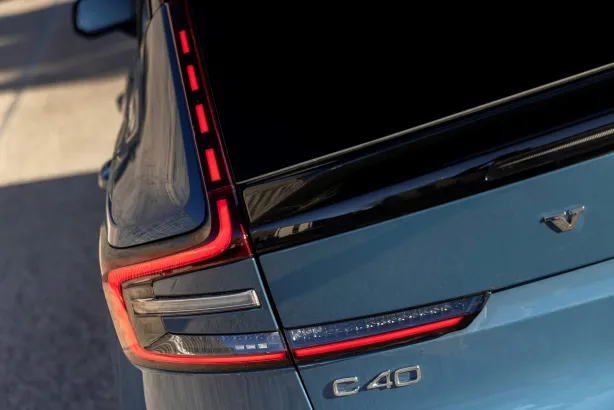 For its part, the Tesla Model Y sees things big: 4.75 meters long, 1.98 meters wide and 1.62 meters high, underground car parks and other narrow places will not be your allies. The long plunging hood and the rather characteristic full grille of the manufacturer (especially on its Tesla Model 3 ) show that the aerodynamics have been worked on.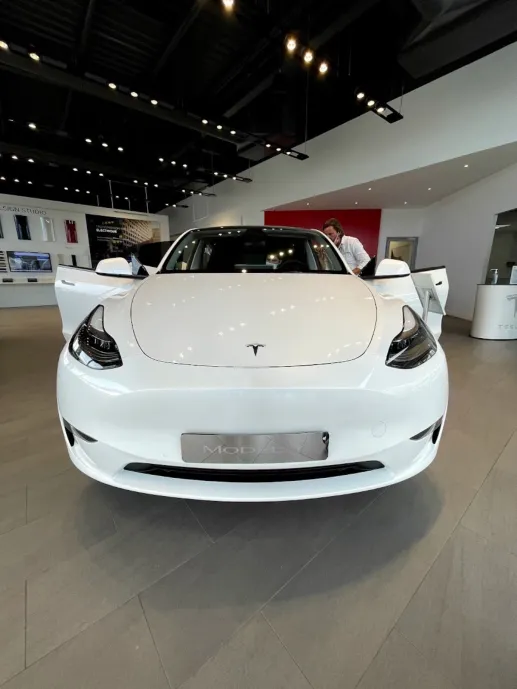 On the scale, there are two large babies of more than 2 tons that we find (up to 2,200 kilograms for the Volvo C40 Recharge): we will therefore have to keep an eye on consumption as we will see later.
ON THE INSIDE
The interior of the Volvo C40 Recharge is well made, without succeeding in equaling the best manufacturing qualities on the market. We regret, for example, the choice of shiny plastics here and there which leave some ugly traces far too easily.
The upholstery is comfortable, and the dual-material interior that we had on our test model made a good impression on us. The ergonomics have been worked on, with a screen behind the steering wheel which shows all the relevant information on the status of the vehicle, and a 9-inch central unit in a portrait format which makes it possible to manage the infotainment.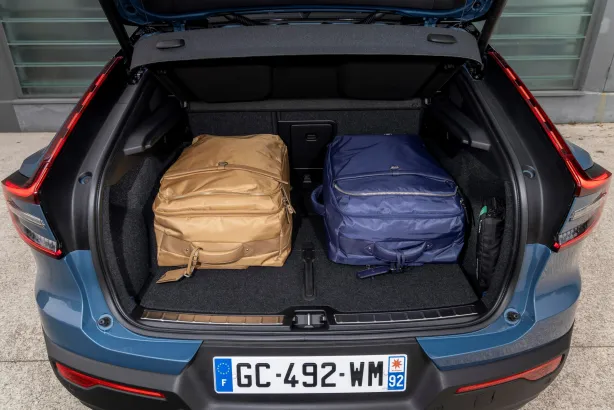 In terms of useful volume, the two vehicles of the day do not play in the same court. If the Volvo C40 Recharge and its 413 Liters of rear trunk volume (31 Liters at the front under the hood) seem a little too tight for you to go on a family vacation, the Tesla Model Y will have serious arguments. Indeed, no less than 854 liters by opening the rear hatch will be available to you, enough to transport everything a family needs without the slightest problem. If that's not enough, a 117-liter trunk at the front is available as an extra.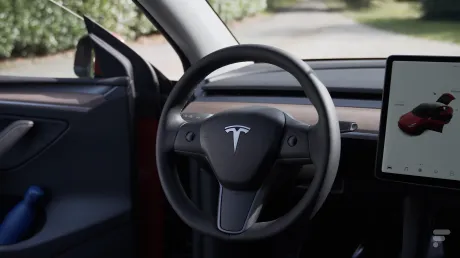 Finally, inside, there is a sleek cabin, with a very large panoramic roof that provides excellent light. The faux leather seats are very enveloping, and the rear seats are large enough to accommodate three people. Finally, note that there is a single screen in the center of the dashboard, in landscape format, with a diagonal of 15 inches. The latter allows you to control everything at the vehicle level, from the speed display to navigation and infotainment, which we will come back to later.
EMBEDDED TECHNOLOGIES
Volvo made the choice of reason on the C40 Recharge, and entrusted the infotainment system to Google, to the delight of future owners. Indeed, we take advantage on board of the C40 Recharge from Android Automotive, which natively embeds all of the Google services.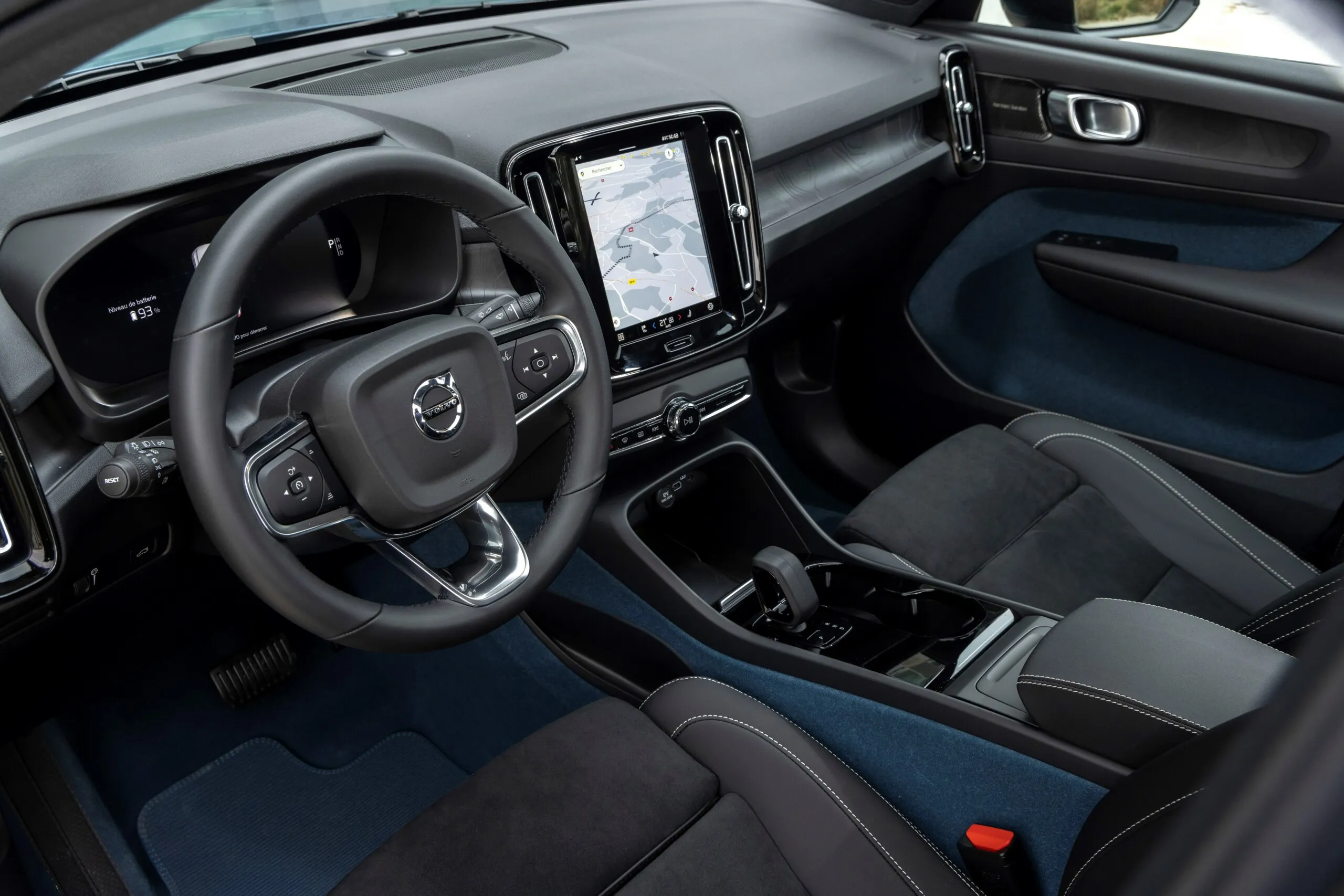 Google Maps handles the navigation and route planning part including charging stops, while Google Assistant will be there to respond to your diverse and varied voice requests. The Google Play Store is available: you can take advantage of it to choose your music applications, for example.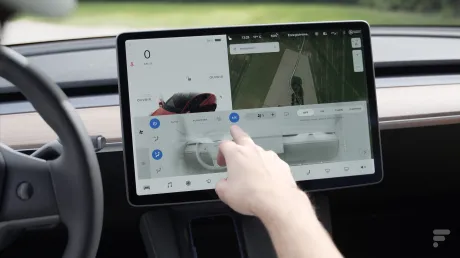 Several music applications are integrated (Spotify, Tidal, TuneIn), but also an Internet browser, or the possibility of watching Netflix and videos on YouTube when the vehicle is stationary (which can be practical for a few sessions dump). Both vehicles offer driving assistance, but it is clear that the advantage will go to Tesla and its Autopilot, which remains devilishly effective on the fast lane to make journeys more peaceful.
ON THE ROAD
The big baby weighing more than two tons offered by Volvo has it under the pedal: with 408 horsepower in the most powerful versions, putting your foot to the floor will take you to 100 km/h in less than 5 seconds.
Body roll is well controlled given the weight and height, and we welcome the very effective regenerative braking, allowing you to come to a complete stop without touching the brake pedal in the vast majority of cases.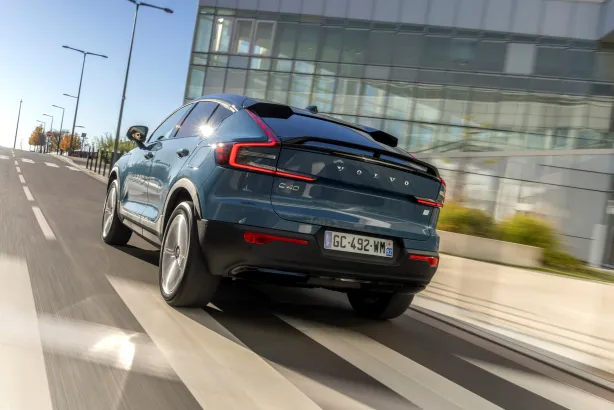 The consumptions that we had noted were still quite high, approaching the barrier of 30 kWh per 100 kilometers on the highway at 130 km / h. The Tesla Model Y will be more economical in electrons, with consumption 20 to 30% lower at high speed, which is far from negligible.
The driving sensations are also very different. If an SUV is generally not compatible with sporty behavior, review your copy, because, with the Tesla Model Y, it is sports car performance that is available to you: 3.7 seconds to bring down the 0 to 100 km/h on the Performance version.
Whether you're driving like a good father or you like to put your foot down, you'll appreciate the impeccable management of the powertrain and the rock-solid handling thanks to the two engines present.
THE DIFFERENT ENGINES OFFERED
Volvo offers two engines for its XC40 Recharge:
Recharge: single 150kW motor, 0-100km/h shot in 7.4 seconds, top speed 160km/h.
Twin Recharge: Dual motors (forward/reverse 150kW each), maximum power 300kW, 0-100km/h in 4.7 seconds, top speed 180km/h.
The Tesla Model Y is now available in two versions:
Great Autonomy: front and rear engine, all-wheel drive, 0 to 100 km/h in 5.0 seconds, top speed 217 km/h.
Performance: front and rear motor, all-wheel drive, 0-100 km/h in 3.7 seconds, top speed 241 km/h.
AUTONOMY, BATTERY, AND CHARGING
If in the WLTP cycle, the autonomy of the Volvo C40 Recharge is 430 kilometers, in real conditions it will rather be necessary to count on around 350 kilometers to empty the battery completely. Depending on the version, the battery is either 69 kWh or 78 kWh, but as the vehicle is heavier with a large battery, the range offered is substantially identical.
Charging at home, on a conventional outlet, you will need between 25 and 30 hours to fill the battery. And if you have an 11 kW charging station, count 7 hours and 30 minutes instead. Fast charging is available with a maximum power of 150 kW, which will ensure you go from 10 to 80% in 40 minutes at most.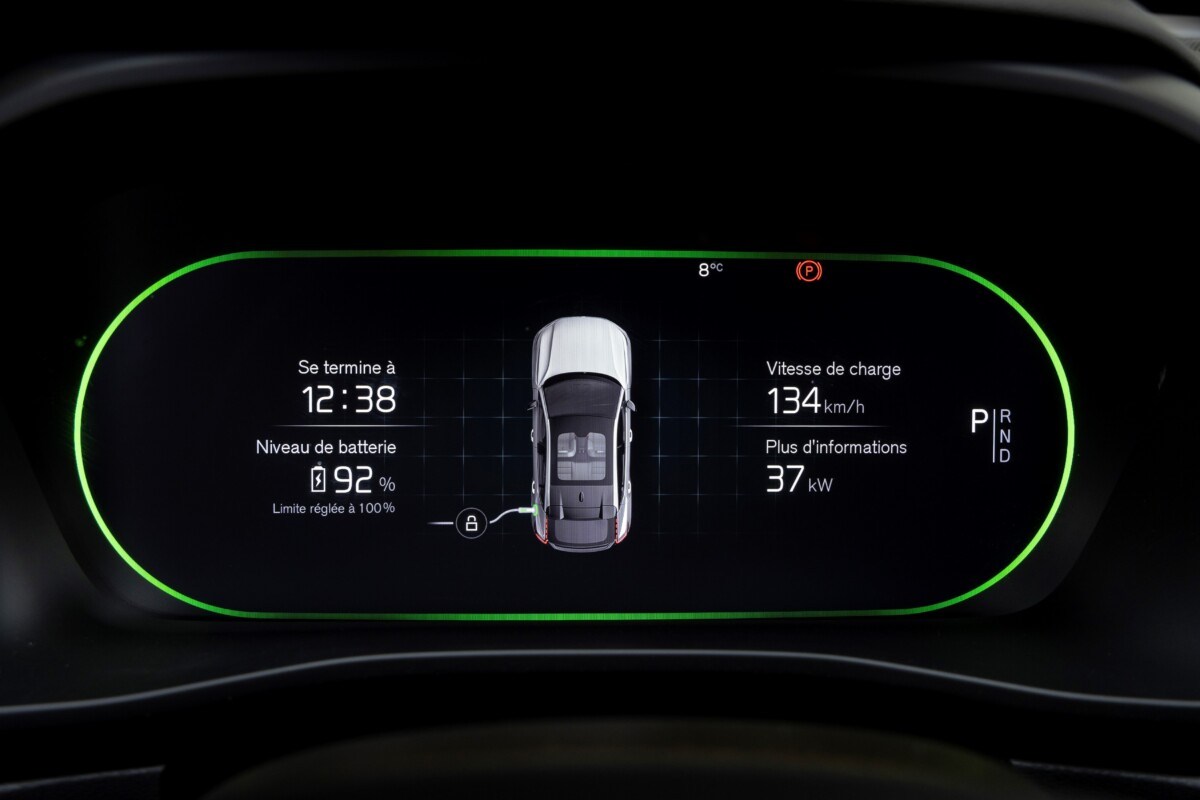 The Tesla Model Y, for its part, does a little better on WLTP autonomy: between 514 and 565 kilometers announced. In practice, you can count on 400 to 450 kilometers quite comfortably in mixed-use, and 350 kilometers on the highway.
As far as fast charging is concerned, whether on Tesla Superchargers or on the fast charging stations of other networks, the Model Y accepts up to 250 kW, ensuring that 70% of the battery is added in about 35 minutes.
The onboard charger accepts alternating current up to 11 kW, saving around 15% battery per hour of charge. If you use a household outlet, however, you will need around 30 hours to fill up completely with electrons.
PRICE
The starting price of the Volvo C40 recharge, excluding the ecological bonus, is 44,950 euros. This entry-level price is not chosen at random: it gives the right to 6,000 euros in state aid, bringing the price to 38,950 euros.
This price corresponds to the version with a 69 kWh battery and a single motor at the front. The more expensive versions climb up to 65,000 euros with a few options, but you will benefit from a four-wheel drive with two motors, and a larger battery (78 kWh).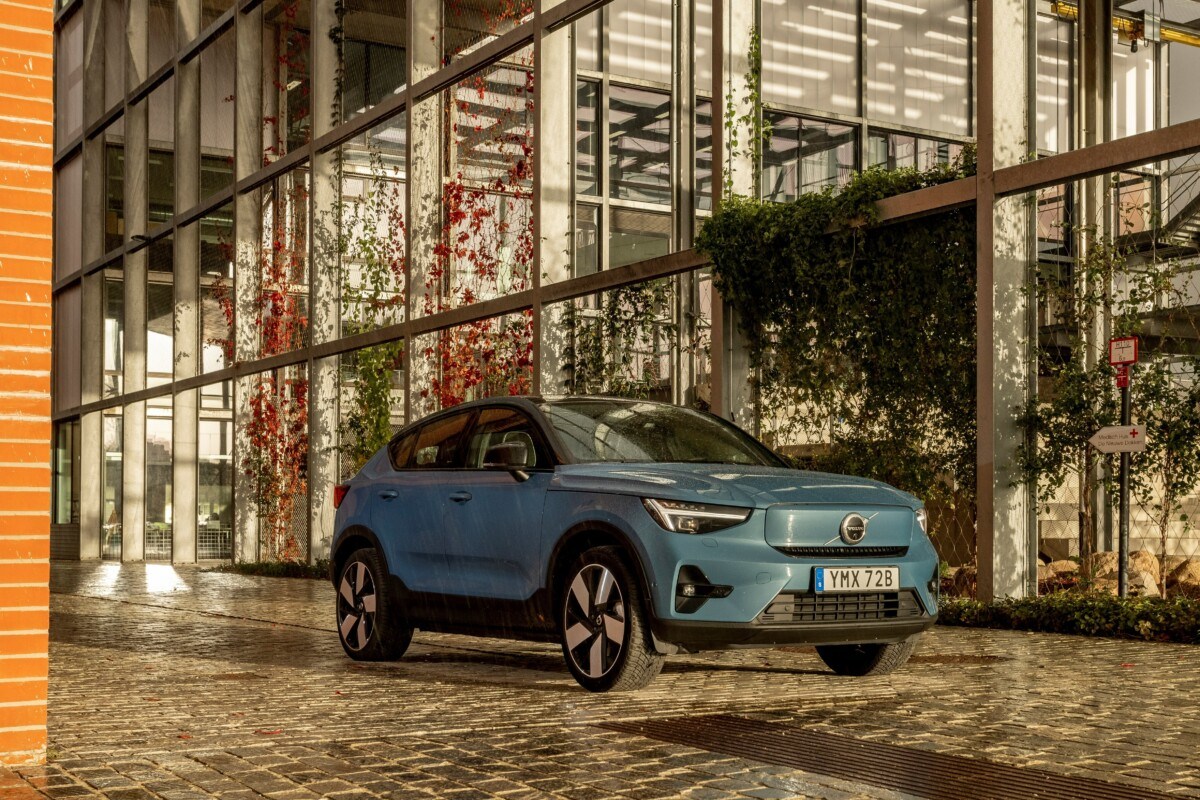 Tesla's online configurator offers us a starting price just below 60,000 euros for the Model Y Long Range, against 66,990 euros for the Performance version. If you add an optional painting and an option of autonomous driving, for example, it is approximately 9,600 euros more that will have to be added. The most expensive models will even trade for almost 78,000 euros.
WHICH TO CHOOSE BETWEEN THE VOLVO C40 RECHARGE AND THE TESLA MODEL Y?
Let's put Volvo's entry-level model at 38,950 euros aside for a moment. With at least 20,000 euros more for the Tesla Model Y, the two do not play in the same court. Indeed, it's a safe bet that a customer looking for a vehicle under 40,000 euros will not accept an additional cost of around 50% to consider Tesla's SUV.
On the other hand, as soon as we fall back on Volvo C40 Recharge with an all-wheel drive version, prices quickly fluctuate between 59,000 and 65,000 euros, which makes it possible to consider the Model Y as a coherent alternative. In this case, knowing that the Model Y does better in terms of fast charging, trunk space, and autonomy, it remains to be determined what reasons could tip the scales in favor of the Volvo C40 Recharge.
It's true that the Android Automotive interface can be an argument in its favor, but Tesla's infotainment system is still very capable. In addition to that, the driving assistance functions are more convincing on the American side. Unless you don't like the exterior design or the atmosphere inside, the Tesla Model Y seems to be the big winner in this comparison.
Related Articles
Kia EV6 vs Tesla Model Y: Which Is The Best Electric?
Comment
Back to TESLA MODEL Y.