Do you own a Tesla? If so, you know that it's the perfect car for long road trips. But what do you do when you need to transport a lot of cargo? That's where a roof rack comes in handy. A roof rack allows you to safely and securely transport large items on your Tesla's roof.
Whether you like to go on adventures with your friends or simply need a way to transport your cargo, the Tesla Roof Rack is the ideal accessory!
The Tesla Model 3 Roof Rack is made of high-quality aluminum alloy material that is lightweight and strong enough to hold cargo that does not fit in the trunk, such as bikes, skis, kayaks, tents, and so on. The infinite possibilities of outdoor sports can be expanded with just two bars!
Construction: Cross bars made of aluminum powder-coated steel; die-cast towers with integrated locks.
Load rating: 150lbs / Static load limit: 495lbs
Corrosion-resistant and long-lasting, lockable and anti-stolen. Take Advantage of Your Traveling Life.
Our Tesla roof rack rails are tight when attached to the four-tower parts for safety reasons. This is intended to provide safety at high speeds.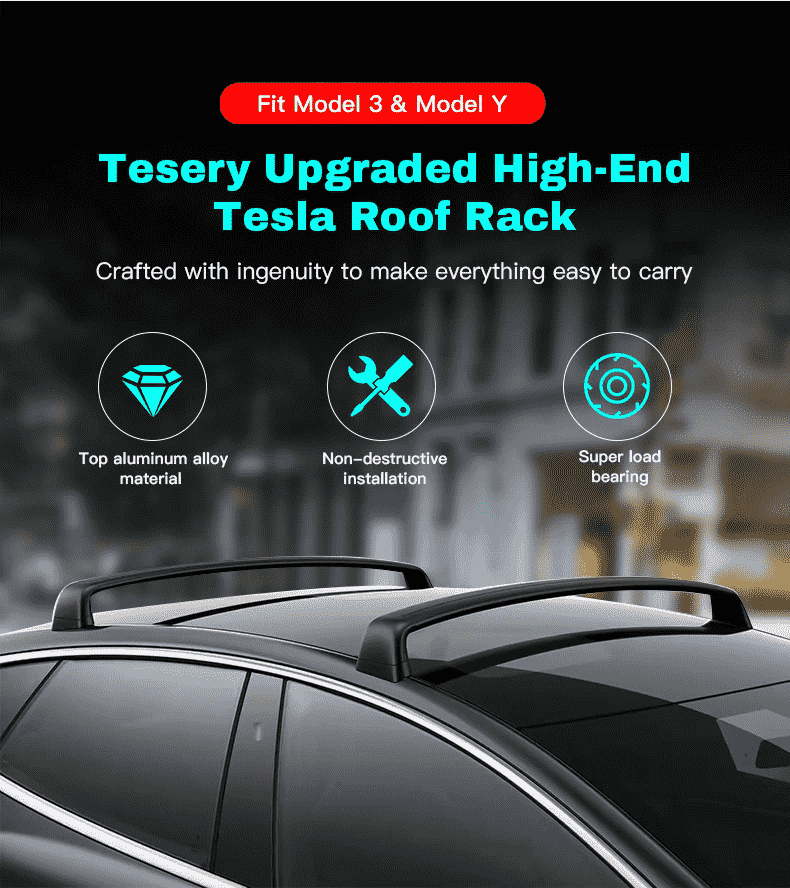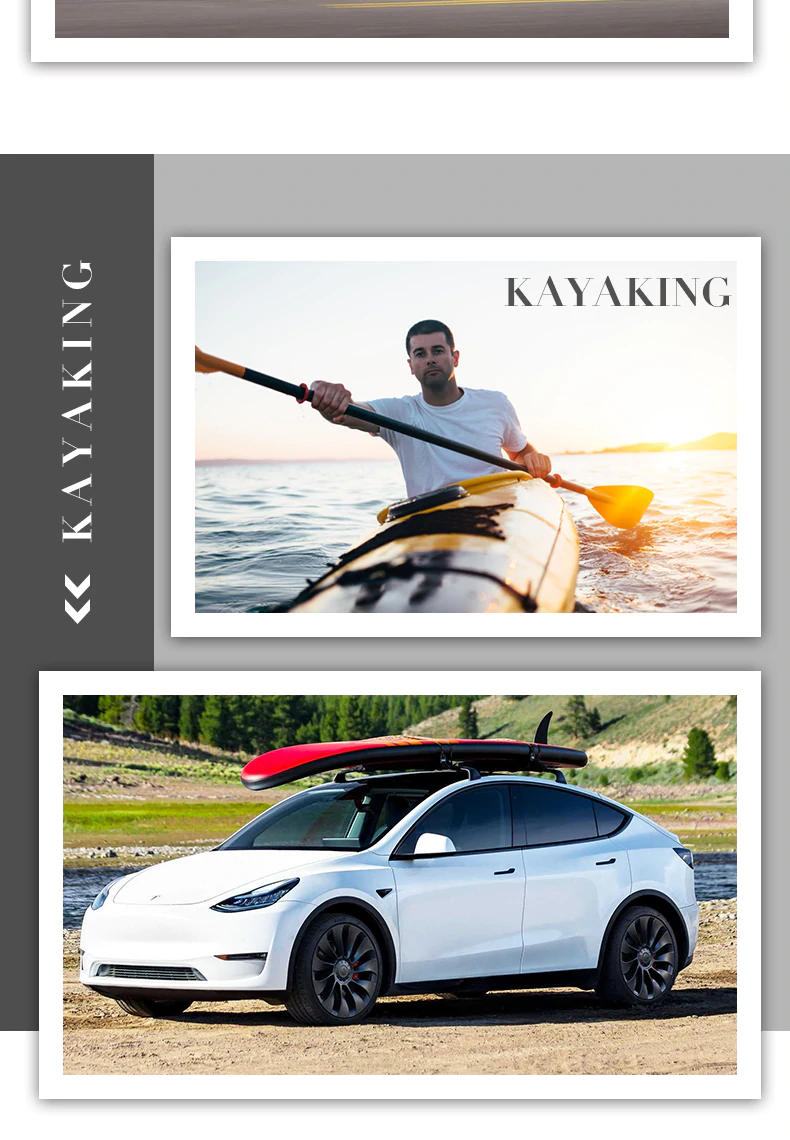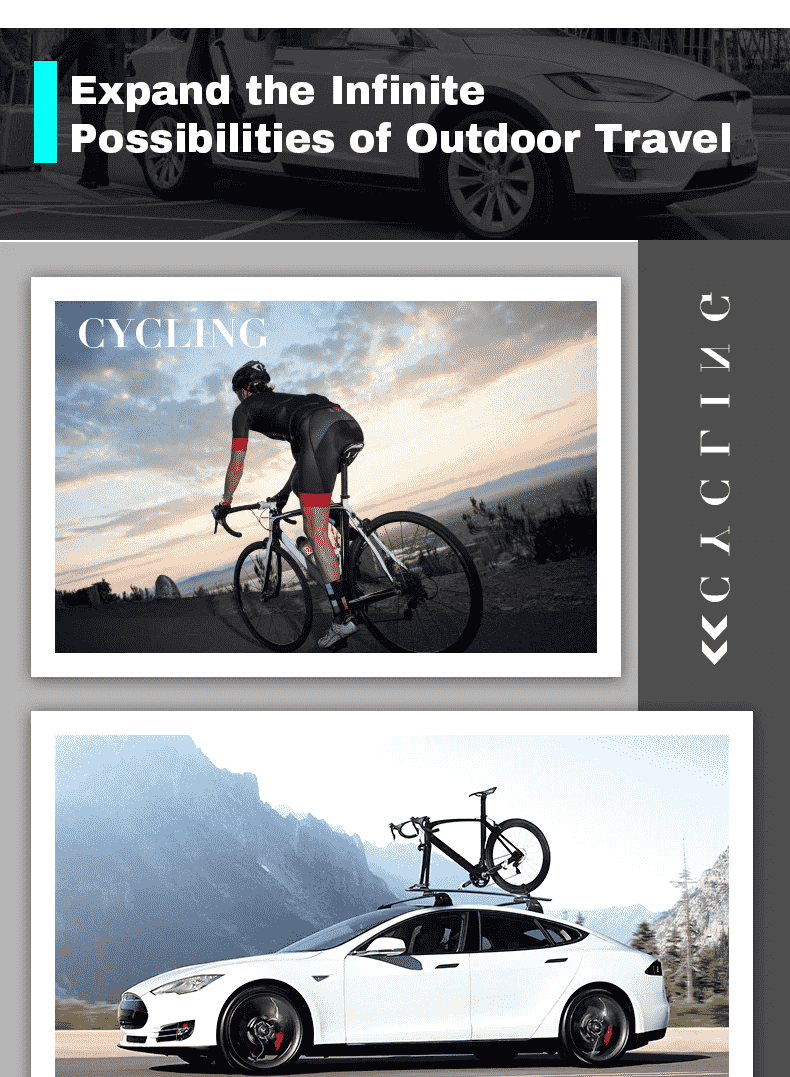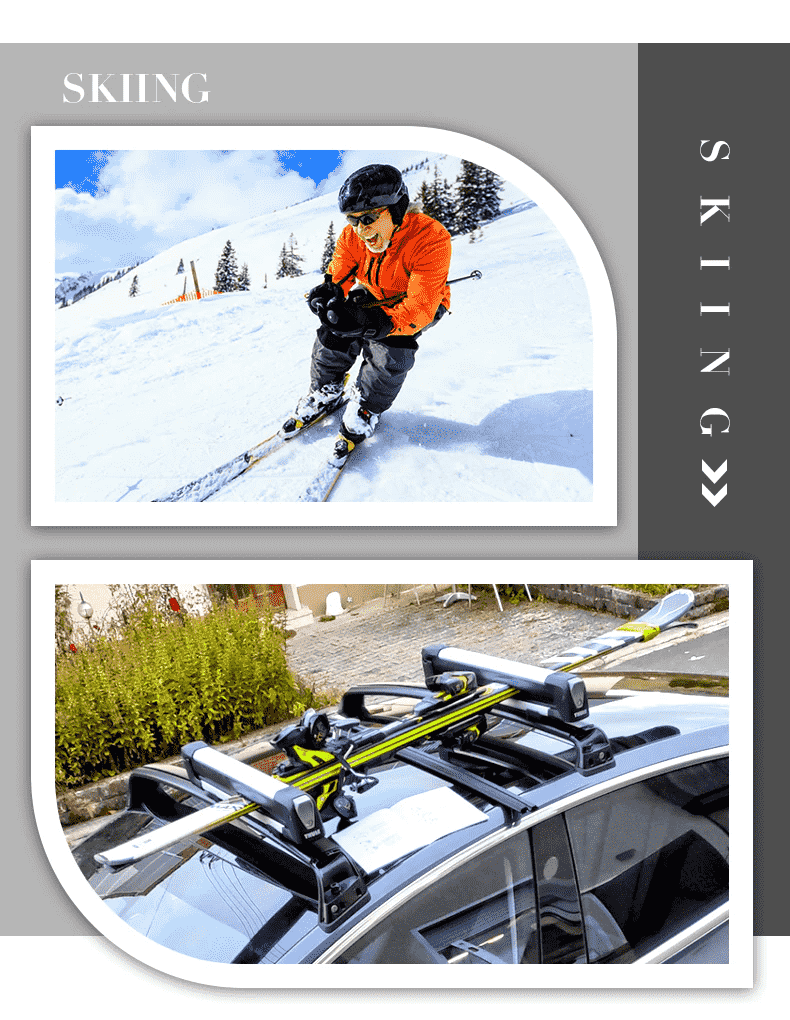 Main Features
【Custom-Designed】We improved the quality and service life of the Tesla Model 3 roof rack crossbars. The length of crossbars has been custom-cut specifically for model 3. All Tesla Model 3 vehicles are compatible.
【Premium Material】The roof rack cross bars are made of high-quality aluminum. Aluminum is approximately 30% lighter than steel. Our roof rack crossbars can withstand greater stresses than the best all-steel roof rack while weighing one-third less.
【Easy To Install】Without drilling, simply install and secure the mounting rack with a screwdriver. The entire procedure takes less than ten minutes.
【Strong and Durable】Our design incorporate a rigid aluminum body that reduces weight without sacrificing strength! Tesla roof racks have a carrying capacity of 100kg /220lbs.
【Essential Accessories】Excellent Tesla Model 3 accessories. Roof bars, roof boxes, bike carriers, kayaks, canoes, sporting goods, ladders, surfboards, and much more are ideal for transporting items that will not fit in your vehicle.
What Can a Tesla Roof Rack Do for You in Everyday Life?
1. Assist you in transporting all of your outdoor gear, such as bicycles, kayaks, snowboards, trekking poles, surfboards, tents, and so on. You won't have to waste time packing or trying to cram your device into the car this way. Say goodbye to the crowded area and look forward to a pleasant journey.
2. Keep your process in mind and know exactly where each device is going to keep them organized. So every time you use them, you can find them as quickly as possible, helping you avoid unnecessary stress and maintain consistency in your activities, making your life easier.
3. After you've finished your outdoor activities, store your equipment outside of Model 3. This is also an excellent way to save time while allowing your paddleboard or surfboard to dry on the way home! More importantly, you no longer have to worry about dirty equipment staining the interior of your vehicle.
4. It expands your storage space and adds flexibility. With this Tesla Model 3 roof rack, you won't have to worry about your luggage crowding the car or hard objects scratching the soft leather of your seat.
5. Our Tesla 3 roof rack has been designed for multiple installations, allowing you to remove it when summer arrives or your trip concludes. Provide transparent slim sheets of PPF (Paint Protection Film) to protect your car before installing your rack.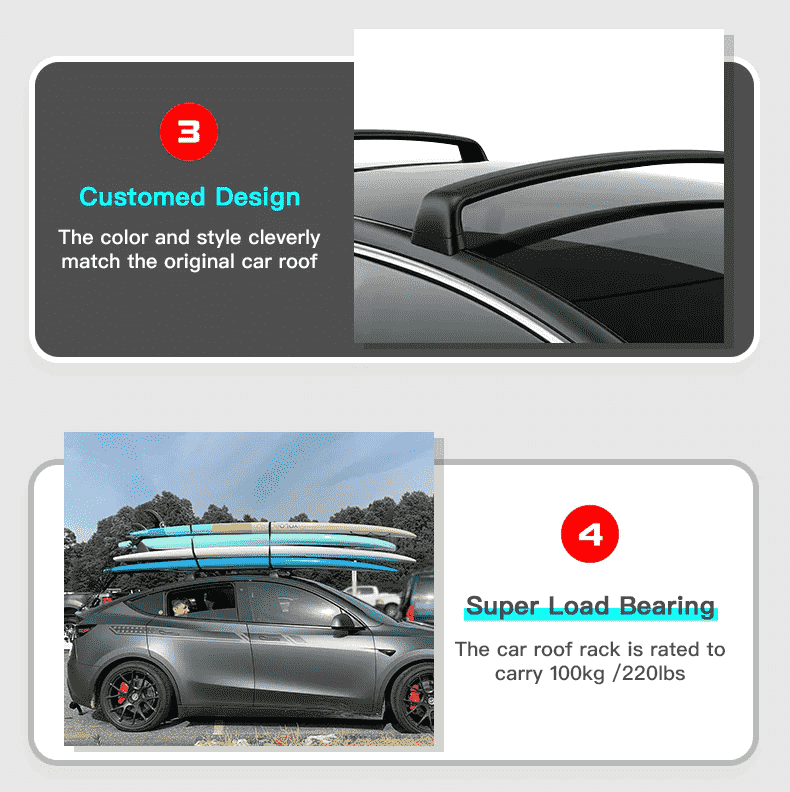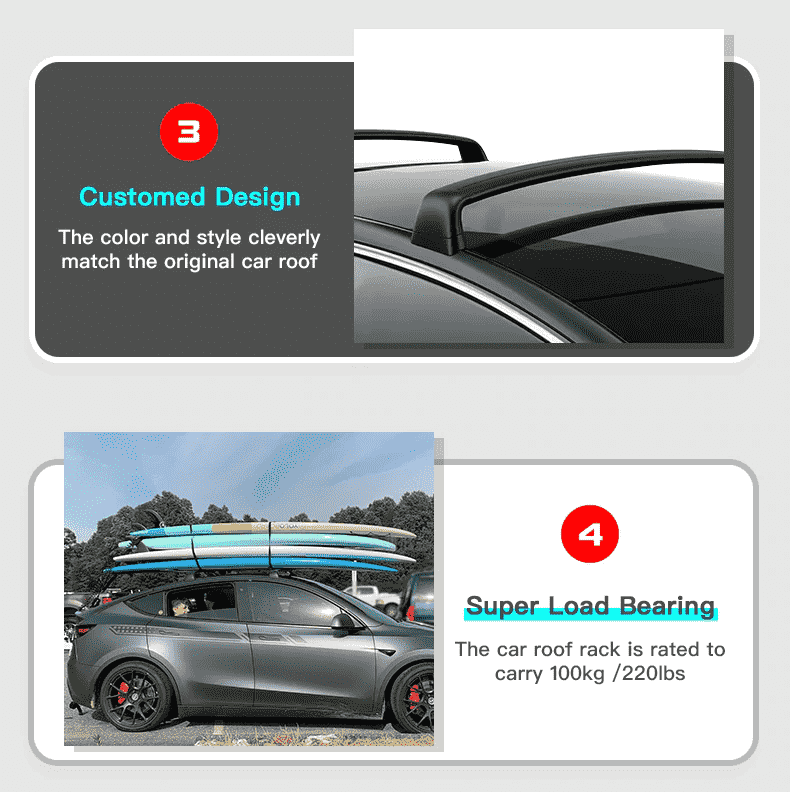 Real Shot Renderings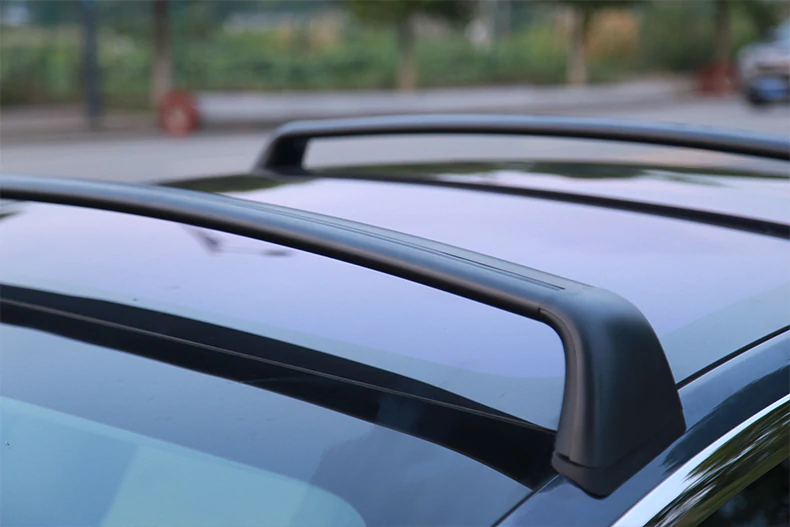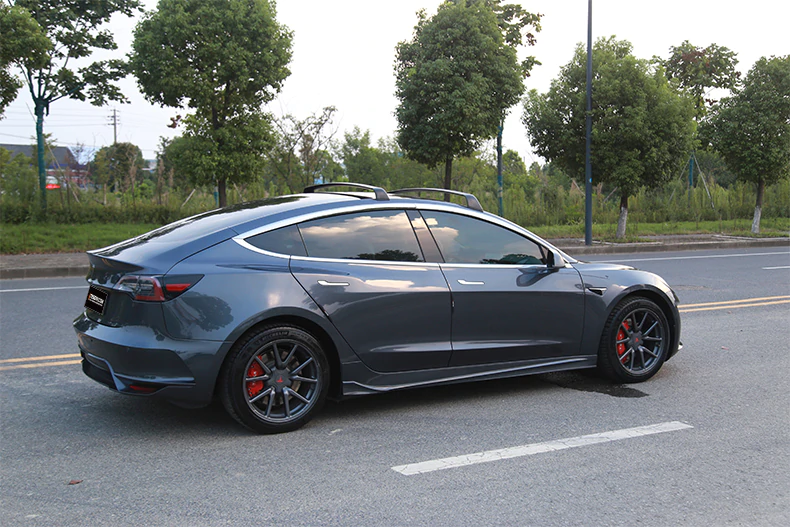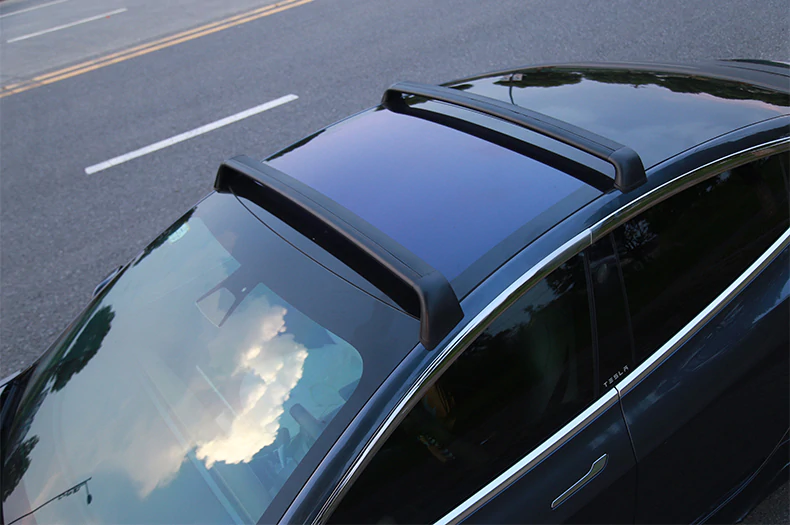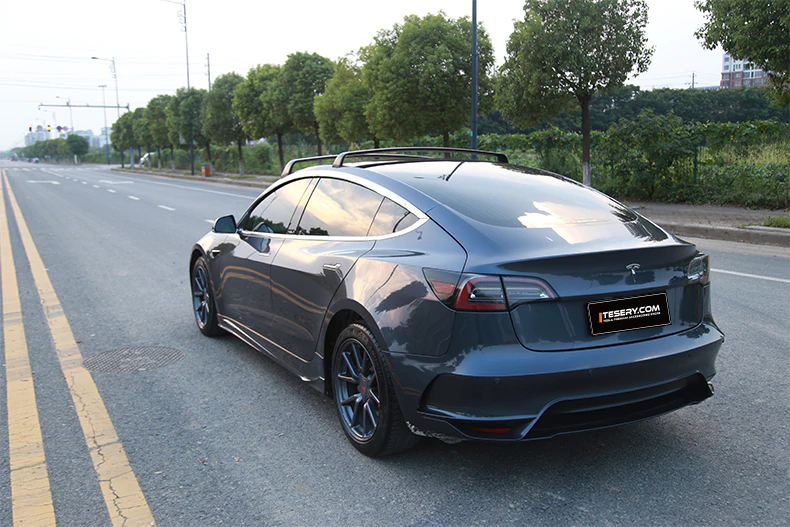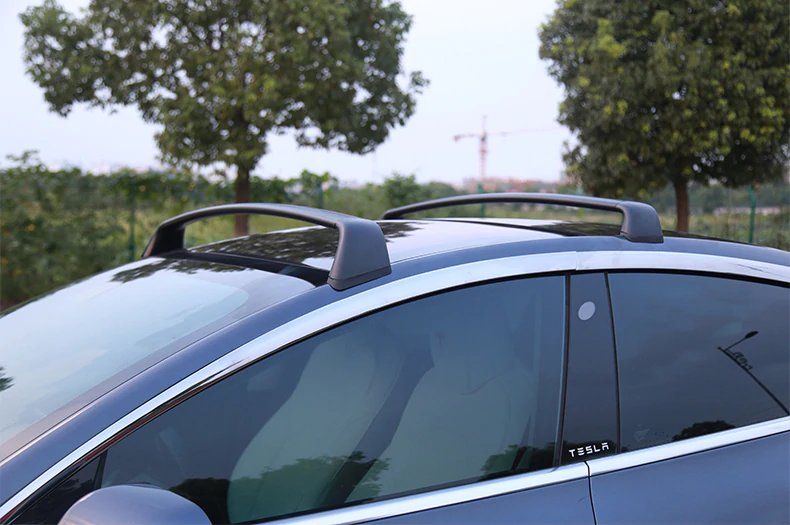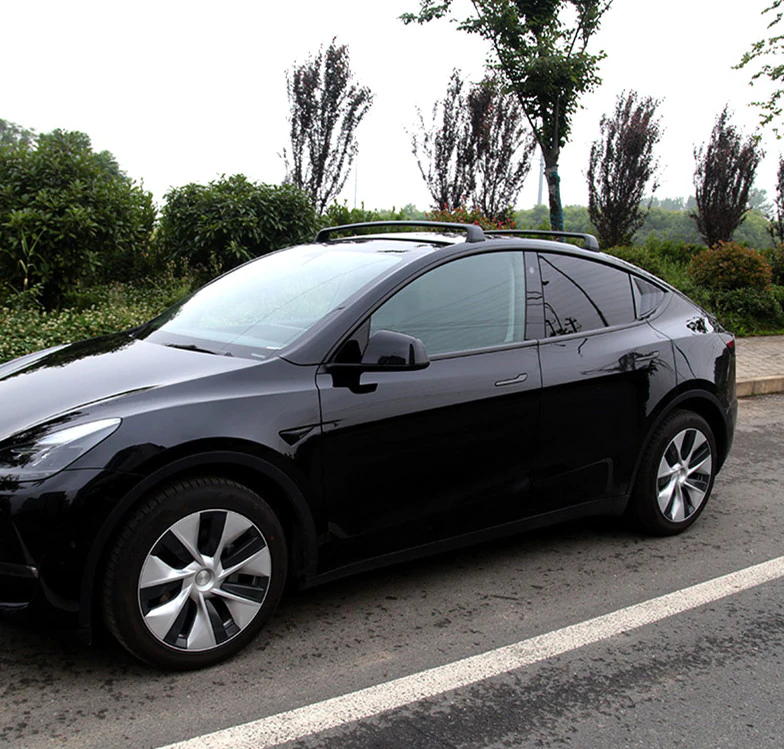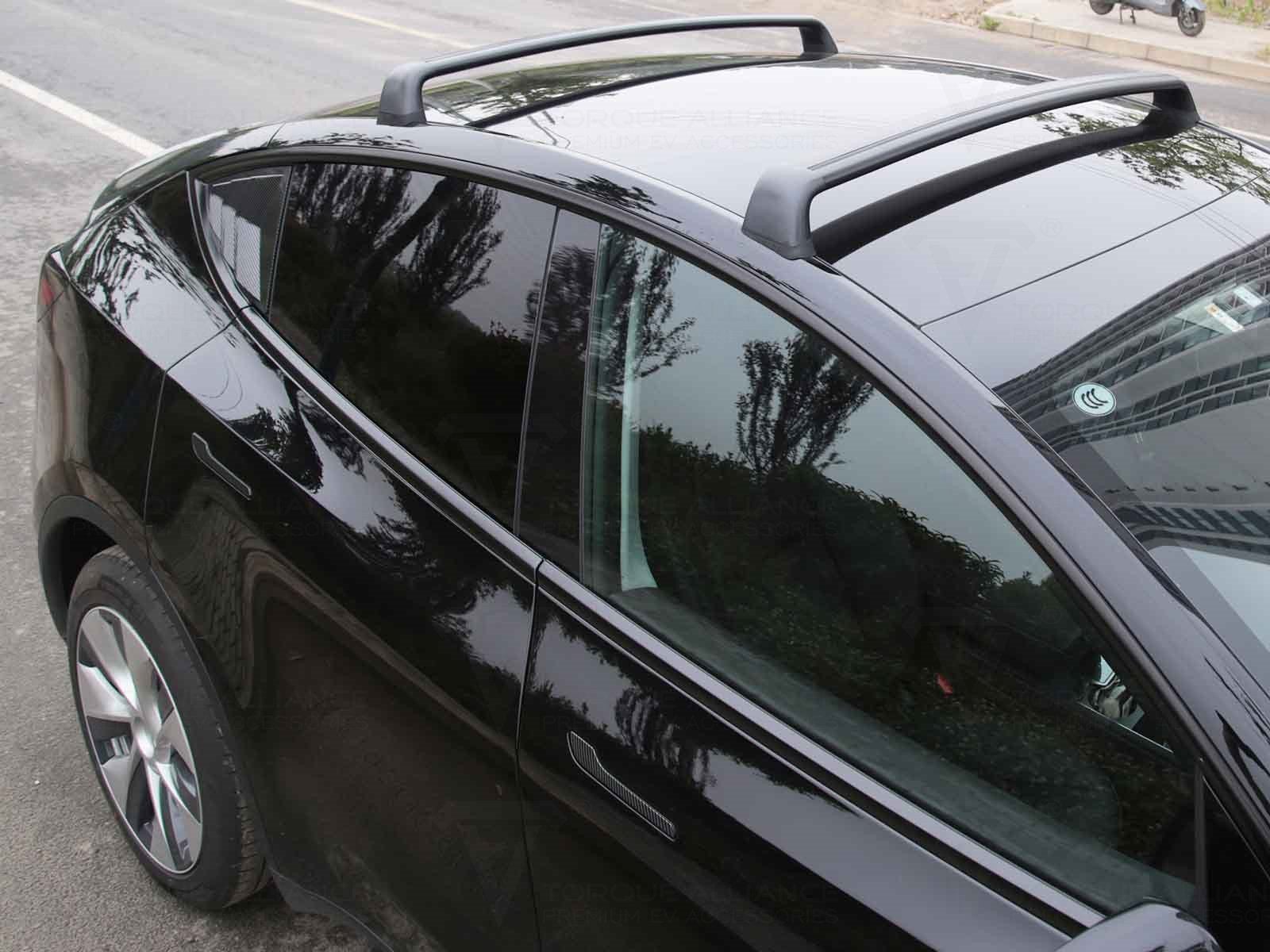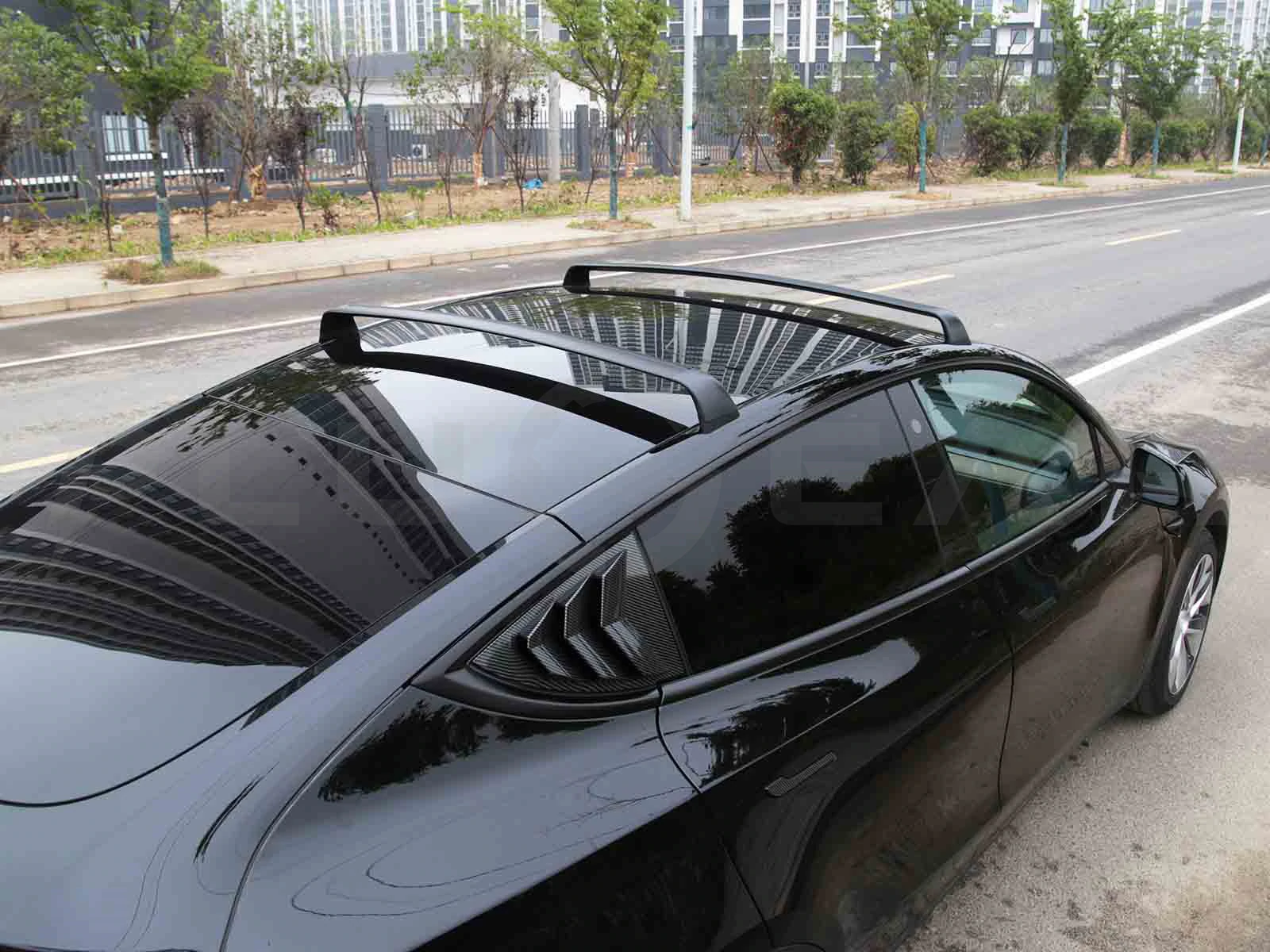 Installation Steps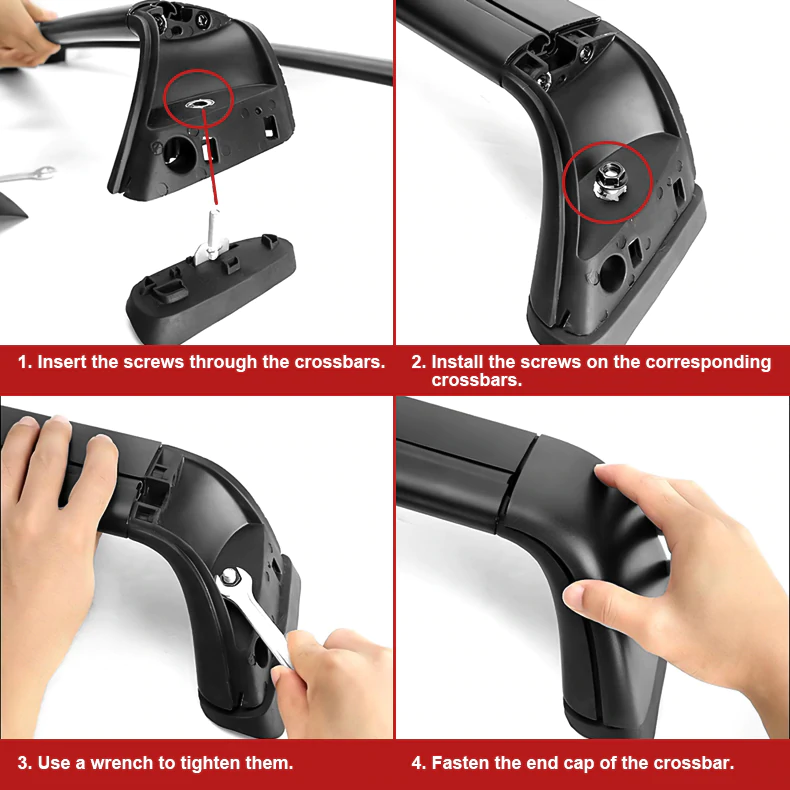 What are you waiting for?! Begin Your Exciting Outdoor Adventure Right Now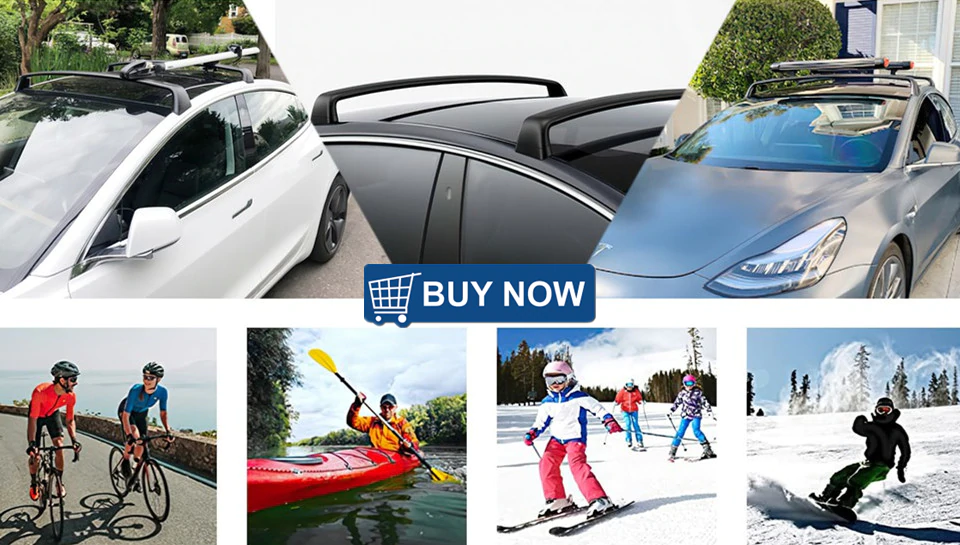 Specifications:
This includes two cross bars with towers, one tower fitting kit, one key set, and a copy of the installation instructions.
Material Type: Aluminum alloy
Item Length:51.6inch
Special Features: For Tesla Model 3 2017-2022
Item Width:3.15inch
Item Height:2.76inch
Item Type: Roof Racks & Boxes
Item Weight:5.6kg
Maximum Weight Recommendation:225kg
Minimum Weight Recommendation:75kg