provides you with a unique set of tesla wheel cap kits. Their size and appearance are based on the Tesla Model 3 aero wheels, resulting in a perfect match. The spectacular, decent, and sporty appearance of your cherished Tesla is enhanced by these Tesla center wheel cap set cover covers. ABS plastic is strong and sturdy, ensuring that your center wheel will endure a long time.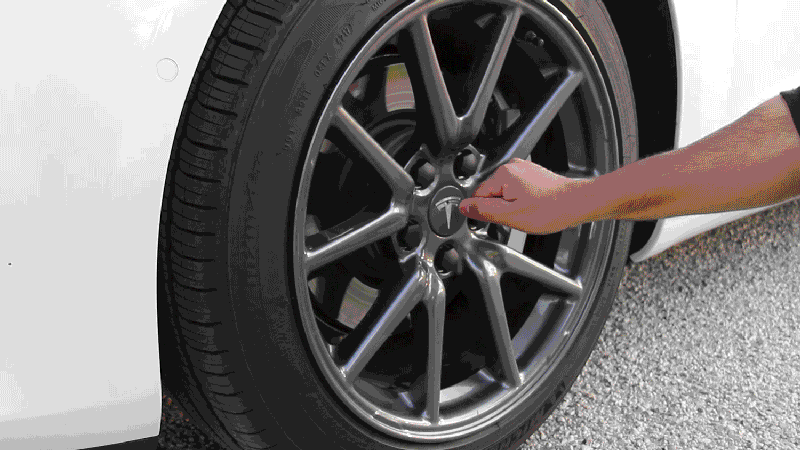 It only takes 10 minutes to make your Tesla Model 3 look unique. With the use of a caps puller, you can easily slip into all of the ABS wheel lug nut covers, as well as the wheel hub center cover.
Tips: Please ensure that all of the wheel cap kits are properly fastened to ensure proper performance following installation.
【Premium Material】Tesla aero wheel cap kit is composed of robust and durable ABS plastic that is anti-rust, anti-dust, and anti-scratch, ensuring that your automobile looks brand new at all times. For tesla model 3 OEM wheel modification, this beautiful wheel cap package (which includes 20 chrome lug nut caps and four white hub center covers with the Tesla logo) is a requirement.
【Stay in Place】Based on numerous tests, we guarantee that it will fit precisely with the Tesla Model 3 and will not slip off even if you are on the highway or turning. All of the wheel nut caps will stay in place. The lugnut caps are simple to remove without causing harm; however, removing the hub center caps is not suggested if you are inexperienced.
Aero wheel center caps in aluminum plating with a 3D brushed nickel embossed emblem are meant to compliment the alloy rims. No matter how tough the driving conditions are, the 3D logo will never fade or disappear.
Features:
1. Specifically developed for Tesla Model 3 Aero wheels.
2. The gorgeous Tesla Model 3 Aero Wheel Cap Kit gives the vehicle a clean, eye-catching, respectable, and athletic appearance.
3. ABS plastic is strong and durable, with anti-rust, anti-dust, and anti-scratch properties that keep your automobile looking brand new and elegant.
4. Long life requires resistance to corrosion and adverse weather conditions.
Tips:
1. To maintain proper performance, please ensure that all-wheel cap kits are tightly fastened after installation.
2. Please inspect the wheel cover kits on a regular basis to avoid the kit loosening or slipping off.
3. Please do not remove the hub center cover by yourself; if assistance is required, please contact us.
Package Includes:
25PCS
4* Tesla logo wheel cover
20* Tyre screw cap
1* Tool rack