The LED sport carbon fiber steering wheel has a flat bottom and a contoured oversized leather grip area. It also has the same diameter as your stock steering wheel, giving it a sporty smaller feel. You'll love the feel of your hands wrapped around the soft Nappa leather while placing your thumbs in the recessed sporty grip locations with the larger contoured grip handles. This is a must-have for anyone who owns a Performance!
As shown in the photos, the black leather version will be perforated. Perforated leather is more breathable and comfortable than smooth leather.
The timing of speed activation can be indicated by the LED indicator light above the carbon fiber steering wheel. When the vehicle reaches 5700 rpm, the first LED light will illuminate, and the next one will illuminate every 500 rpm.
A small design ensures that the driver is not overly distracted during the intense driving process. The real-time speed can be grasped by observing the steering wheel's indicator light from the corner of the eye, and the operation of increasing or decreasing the gear can be performed, greatly improving safety.
This LED sport carbon fiber steering wheel is retain heating function.The heated function is ONLY applicable for Model 3/Y comes with built-in heated steering wheel.
Feature
Made of black perforated Nappa leather, breathable and comfortable.
Glossy arbon fiber material structure to make sporty performance.
Designed with a flat bottom to maximize knee clearance while adding comfort.
Contoured, oversized leather grip area.
Ergonomic design, can cope with long-term driving.
Racing style with LED function to indicate timing speed.
Fitment
Model 3 2017-2023, Model Y 2020-2023(all cars, all models, all year)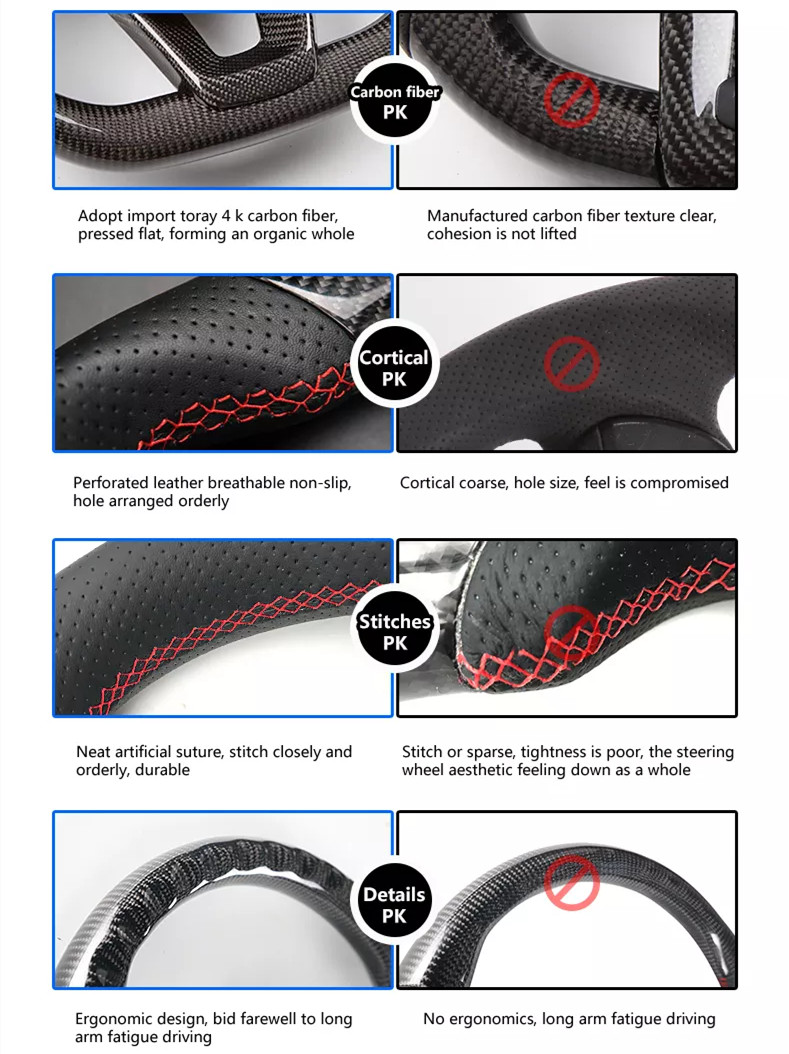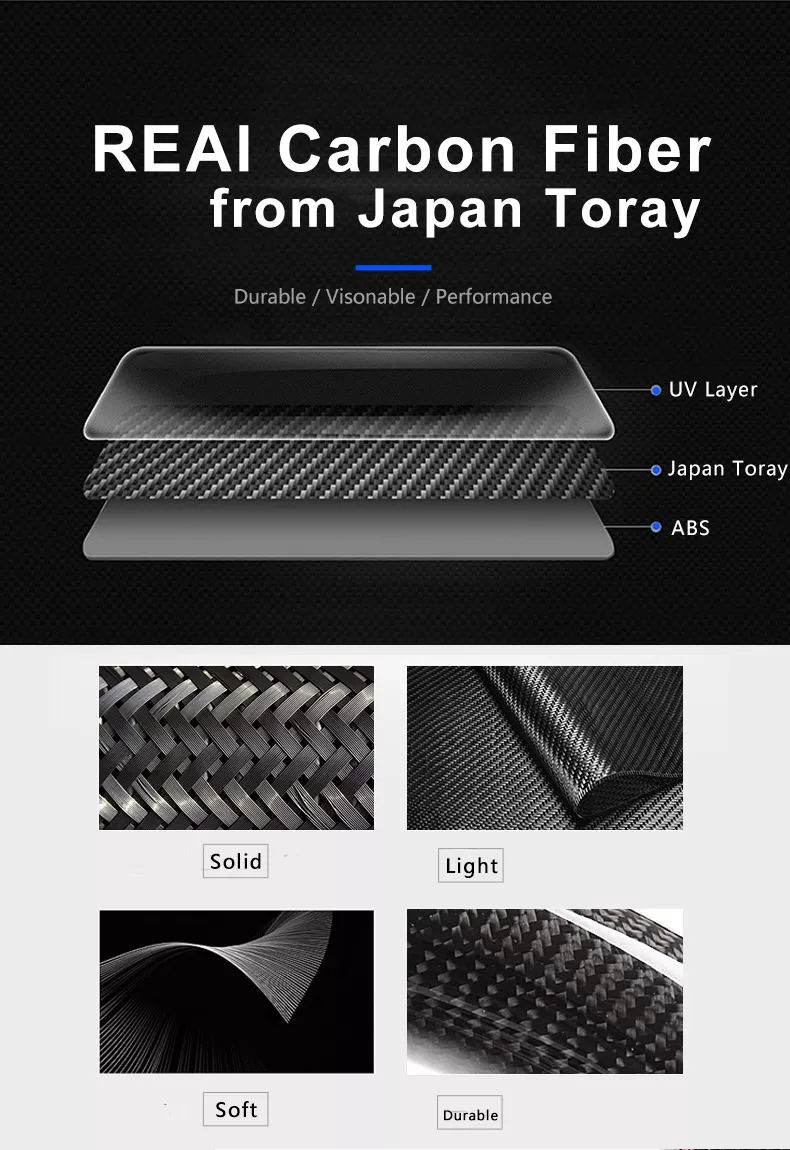 How to Change the Steering Wheel
You only need a tool of hex driver with the steering wheel.
This modification does not impact anything else in your vehicle, all electronics, computer systems and hardware work exactly the same, we are providing you with a customized steering wheel shell, and the same buttons and airbags are used.
Installation takes 1 to 2 hours however professional installers should be able to do it in less than 1 hour.
When searching for local installers, you can search for local auto shops, specialized audio, detailing, upholstery automotive performance and customization workshops.
Installation of an aftermarket steering wheel does not impact the warranty of every other component of your Tesla.
Professional installation is recommended, however, self-installation is also very doable in less than 20 minutes.
For self-install, check out the video below.
Note
Because this is a custom product, if there is no quality problem, we do not provide a return service.
Lead Time: is 2 to 3 weeks for new orders
We support personalization, you can send us the steering wheel you want, or send us an email directly to contact@teslaacessories.com
SHIPPING:
We ship it for free to any city in the world.
All efforts are made to ensure your item gets to you in perfect condition and is ready for installation.
FAQ
So the heating option for 2020 is a free upgrade with the purchase, does it work in conjunction with the heated seat option?
Your original steering wheel must have a built-in heating function, and it can be heated after installing our heated steering wheel. It has nothing to do with heated seats.
How long does it take to receive this custom Tesla steering wheel?
2-3 weeks.
How difficult is it to install it? Any risk of airbags going off? I.e., DIY possible, or do you need to take it to a professional to get it installed?
It is not difficult to install at all, you can install it yourself, we recommend professional installation, and the airbag will not risk exploding. There is an installation video on the product page, you can watch it.
How do co-connect the heated steering wheel?
The heated steering wheel has one more wire than the non-heated steering wheel. Connect that wire to the heating interface of your car and it will work.
Do I use my current airbag centerpiece?
You can use your own airbag centerpiece. Our package does not include buttons and airbags.