Can BMW Use The Tesla Supercharger?
Jul 21,2022 | Chloe Lacour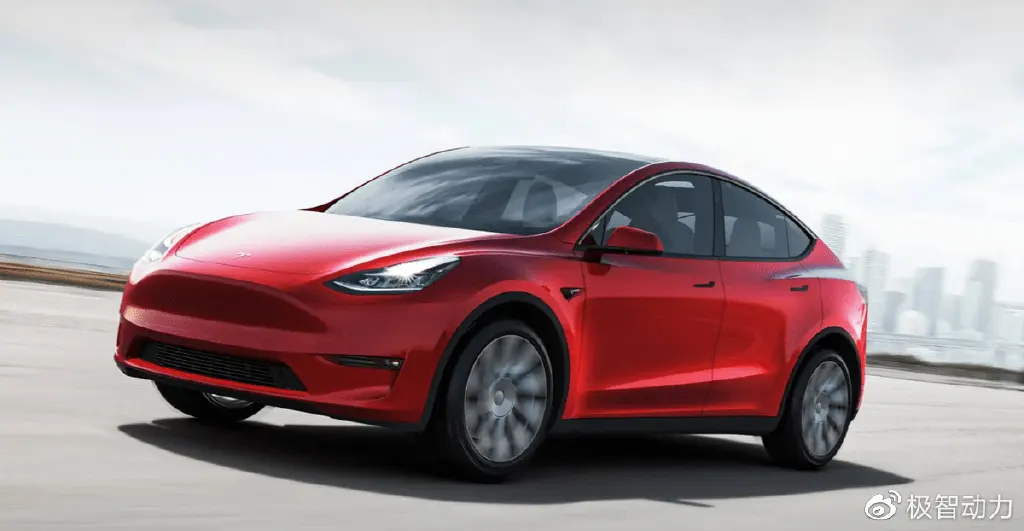 Like Tesla, BMW also offers electric vehicles. One of BMW's most popular electric cars is the BMW i3. Although BMW makes electric cars, the company doesn't have a well-developed supercharger network like Tesla. But can BMW use the Tesla charging station?
No, BMW cannot use a Tesla fast charging station. That's because superchargers are only for Tesla. Also, the superchargers use a different plug and charging voltage. In addition, the Tesla Supercharger communicates with the vehicle to ensure it is eligible for charging.
So even if you have an adapter that fits the Tesla Supercharger network, it won't deliver a charge. On the contrary: With the right adapter, Tesla can charge at all other charging stations.
However, you can charge your BMW at a Tesla destination charging station if you have the right adapter. In the US you need a J1772 adapter while in Europe you need a CCS adapter.
Although Tesla does not allow other vehicles to use the Tesla Supercharger network, this is about to change. Tesla recently announced that other vehicles will also use the Tesla Supercharger. At the moment Tesla has started a pilot program in the Netherlands.
The new program will be tested at 10 different locations in the Netherlands. So, non-Tesla EVs will start charging their cars quickly and conveniently via the Tesla Supercharger network in the Netherlands. Some of the locations are Zwolle, Duiven, Naarden, Meerkek, Hengelo and many others.
How do non-Tesla vehicles get access to a Tesla charging station?
The new Tesla Supercharger program for non-Tesla vehicles works very simply. Interested users must download the Tesla app to use the charging station. However, for this service to also work for non-Tesla vehicles, the electric car must have the Combined Charging System (CCS).
The combined charging system is the European standard for charging electric vehicles. It uses Combo 1 and Combo 2 connections to deliver up to 350kW of power. Vehicles with this system include BMW, Mercedes-Benz, Volkswagen (Audi and Porsche), and Ford.
Unlike Tesla charging stations, the new program does not require non-Tesla cars to use adapters with similar connectors. As long as the vehicle has a combined charging system, it can be charged on a Tesla Supercharger network.
How much are non-Tesla EVs charged for using Tesla Superchargers?
Non-Tesla drivers have to pay a surcharge to use the Tesla charging stations. However, the price of charging your vehicle will be reduced if you purchase a charging membership. Tesla typically charges around $0.25 per kW. However, vehicles purchased before January 2017 can be charged for free on Tesla Superchargers.
Does BMW have its own supercharger network?
No, BMW does not have its own supercharger network. However, the company has partnered with several car brands to build supercharger networks across Europe. BMW is one of the initiators and founding members of the IONITY joint venture, which is building charging stations across Europe.
These supercharger stations will be built along European highways to enable high-speed charging. Other car brands belonging to the IONITY joint venture include Mercedes-Benz, Volkswagen AG, and Ford.
How many Supercharger stations does Tesla have?
Tesla has more than 30,000 charging stations around the world. This includes North America, Europe, and Asia. North America has the largest number of charging stations. Tesla also owns and operates the largest fast-charging network in the world.
FAQ
Can Tesla chargers also be used by other vehicles?
That depends on the particular charger. If it is Tesla's high-speed charging network, only Tesla vehicles can be charged with it. If, on the other hand, it is a Tesla target charging station, other vehicles can also be charged with it. However, you need an adapter plug that is compatible with the Tesla charger.
Tesla Supercharger stations may not support other vehicles at this time, but that will change soon. Because Tesla has started a program to test how other vehicles can use Tesla's high-speed charging stations for a surcharge.
What is the difference between CCS and CHAdeMO charging systems?
First and foremost, these are two different charging systems from different regions. CCS is a European standard while CHAdeMO is a Japanese standard. Second, CCS allows AC and DC charging from the same port, while CHAdeMO has a separate port for AC charging.
In addition, the two charging systems also differ in speed. The combined charging system can charge at speeds of up to 350 kW, while CHAdeMO can only charge at speeds of up to 50 kW. So CCS loads faster than CHAdeMO.
Is BMW better than Tesla?
That depends on what you're looking for. If you want comfort and better handling, BMW is better than Tesla. But if you want speed and performance then Tesla is better than BMW. When it comes to reliability, Tesla is also better.
When it comes to price, BMW is slightly more expensive than Tesla. For example, the BMW i3 costs around $45,400 while the Tesla Model 3 costs around $39,000. On the other hand, the BMW i8 costs around $147,500 while the Tesla Model S costs around $96,500.
Are BMW electric cars as good as Teslas?
No, BMW electric cars are not as good as Tesla electric cars. First of all, Tesla electric cars have a longer range than BMW electric cars. Also, Tesla electric cars are equipped with more advanced technology than BMW electric cars. In addition, Tesla's batteries last longer than BMW's.
Why does the Tesla Supercharger charge a car so quickly?
This is due to the chemical and physical changes inside the battery cells. Also, Tesla's fast charge controller is designed to ensure the safety of the car battery and maintain the maximum capacity of the cells.
summary
Currently, a BMW cannot use a Tesla charging station. That will soon change, however, as Tesla has launched a program to see non-Tesla cars charge on a high-speed Tesla Supercharger. The pilot program will be carried out in the Netherlands.
For non-Tesla EVs to use a Tesla Supercharger, the driver must download the Tesla app. In addition, the use of the charging station will incur additional costs. However, if you want lower fees, you need to join a Tesla charging membership.
Although Tesla superchargers do not allow charging of non-Tesla cars, non-Tesla drivers can use Tesla charging stations to charge their cars. All you need is the right adapter plug.
Related Articles
Comment
Back to BLOG.