Elon Musk Sent His Tesla Roadster Into Space! But Where Is He Now?
Aug 08,2022 | Chloe Lacour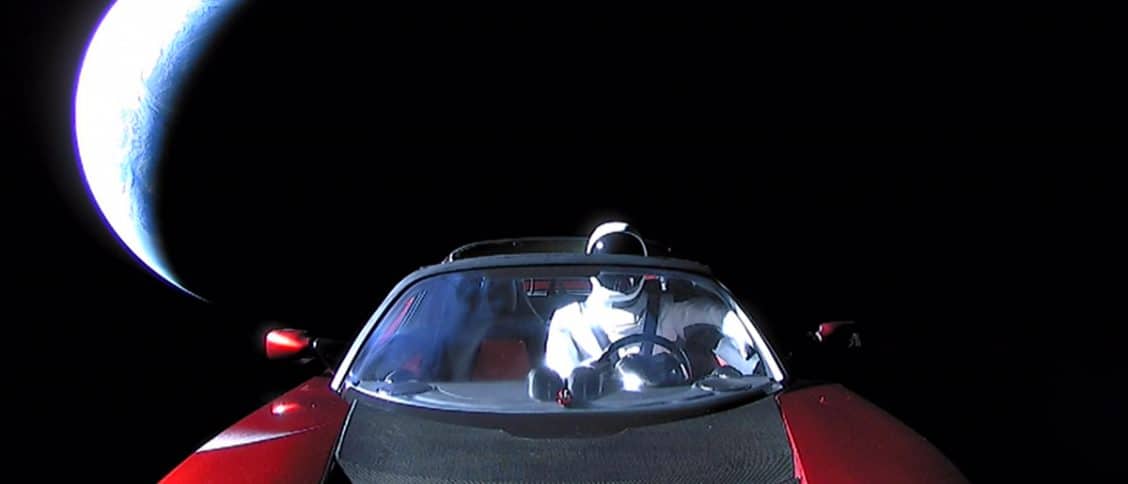 The car manufacturer that bears the name Tesla is not like the others and its eccentric boss has proven it once again by sending a car into space. At the time, the event had been followed by hundreds of thousands of people and you may have been one of them. More than four years after liftoff, the Tesla Roadster is still cruising through space, but do you know where exactly it is? We explain everything in this article and we also tell you how to follow the progress of the electric car in the solar system.
Contents
1. On February 6, 2018, Elon Musk sent his Roadster into space
2. After 4 years in space, what happens to the Tesla car?
3. The essentials to remember
On February 6, 2018, Elon Musk sends his Roadster into space
Over four years ago, Tesla and SpaceX boss Elon Musk rocketed his own Roadster into orbit with the Falcon Heavy rocket. While this shipment was obviously purely symbolic, it was also useful for SpaceX since the brand's new rocket needed a test payload.
The electric sports car left Earth with a dummy driver, of course, named Starman, after David Bowie, and dressed in a spacesuit.
According to estimates, the Tesla Roadster has already completed 2.84 laps of the Sun and traveled more than 3 billion kilometers. If scientists no longer really follow the path and movements of the Roadster in space, because they now consider it as waste, it is still possible to monitor its progress.
After 4 years in space, what happens to the Tesla car?
To follow the space adventure of Elon Musk's Tesla Roadster, you can go to WhereIsRoadster, a site launched in 2018 by Ben Pearson. If these are only estimates, the electric sports car is more than 320,000,000 km from Earth and is then closer to Mars. She is therefore not ready to return to the blue planet.
Moreover, researchers at Cornell University in the United States estimated that Tesla had a 22% chance of colliding with the Earth … In 15 million years.
You can also wonder what condition the vehicle is in. According to the scientists, it is possible that it retained the same form in which we knew it, but the bodywork may have been damaged in asteroid fields. Some believe, however, that the Roadster's paint has probably come off and should then float around it, like the tires.
The main thing to remember
Elon Musk's brand has not finished talking about it and the Tesla Roadster sent into space was a great communication stunt. What will be next? In the meantime, learn more about the brand with our article on the S3XY range.
Related Articles
Are Tesla Batteries Guaranteed?
Comment
Back to BLOG.