How Does A Tesla Electric Car Work?
Aug 03,2022 | Chloe Lacour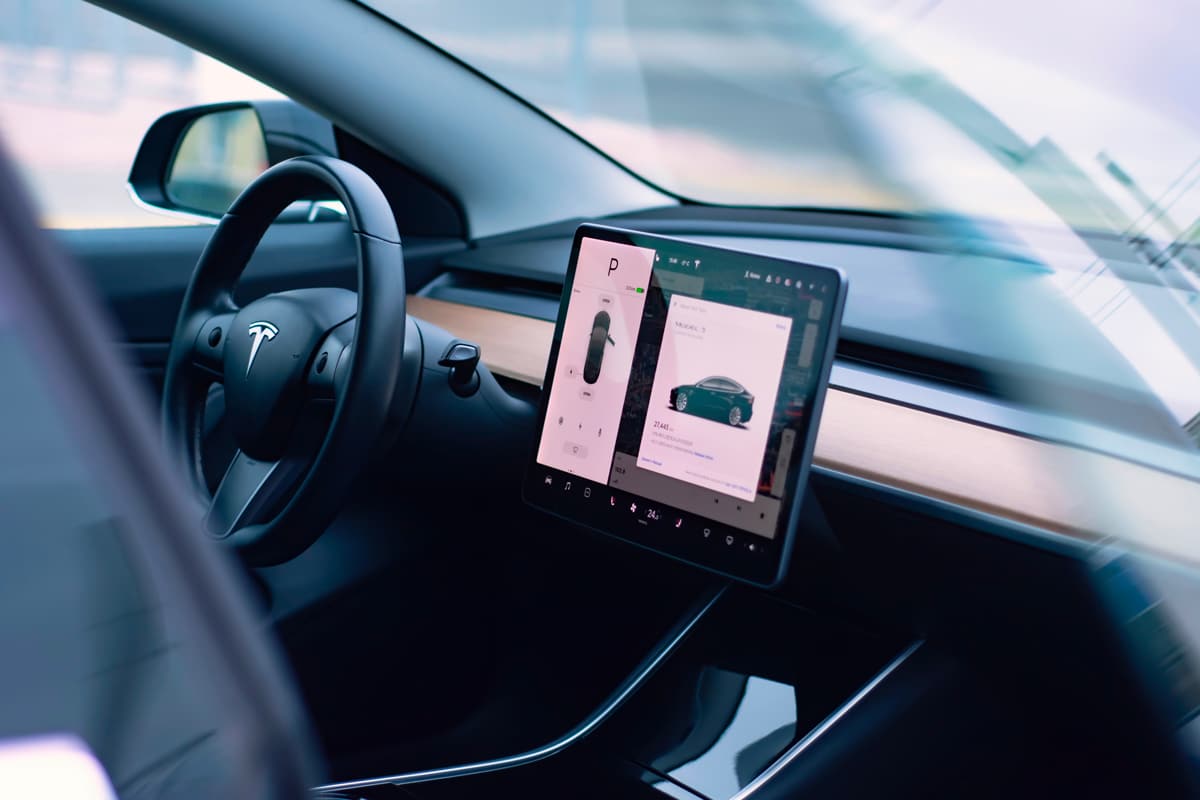 Have you recently swapped your thermal car for an electric one and more specifically a Tesla? Or will you soon receive your Model? In any case, if this is your very first 100% electric car, you will observe many changes, including in your habits. Indeed, the operation of a Tesla or any other electric vehicle, for that matter, is very specific. Precisely, to accompany you in the clean adventure and help you choose and buy your Tesla, we explain everything you need to know about electric cars.
How to start a Tesla?
By opening the door of your Tesla Model S, Model 3, Model X or Model Y, the touch screen is automatically activated. Once installed and ready to drive, you have two options for starting your Tesla:
depress the brake pedal.
select a driving mode by moving the gear lever downwards to go forward and upwards to reverse. times power off. This can also be done with your mobile phone, provided you have the Tesla mobile app installed.
How to turn off a Tesla electric car?
To stop your Tesla, it's once again very simple since you just have to put yourself in park mode by pressing the P button located at the end of the driving lever. Then, when you get out of the car with your phone and your key, it will automatically turn off, while turning off the central screen.
Note that you can turn off your Tesla electric vehicle from the touch screen by selecting Controls then Safety then Power Off. Similarly, the latest versions of the Tesla Model S and Model X, which feature the new Yoke steering wheel, are no longer have a driving lever. So the car turns off automatically when you go out, you don't need to do anything.
The Tesla engine
Are you or will you soon be the owner of a Tesla Model 3 with propulsion? In this case, your electric sedan will only have one AC permanent magnet synchronous motor located at the rear of the vehicle. It is this technology that is used by the majority of manufacturers who currently market 100% electric models.
As for the rest of the range, whether you choose between the Long Autonomy or Performance version, the vehicle is equipped with Dual Motor all-wheel drive, i.e. two electric motors. The front is an AC induction motor and the rear is the AC permanent magnet synchronous motor.
If you opt for the Plaid version of the Tesla Model S or Tesla Model X, your electric car will have three permanent magnet synchronous motors, including 2 at the rear. We let you imagine the power of these versions... However, if you want to take the wheel, you will have to be very patient, because, for the time being, the brand Elon Musk prefers to favor the American market, which is also experiencing significant delays.
Impossible to talk about the functioning of the electric car without mentioning the centerpiece… The battery!
Battery
The battery is the main element of an electric car but is also complex in its production. Currently, it is lithium-ion technology is favored by car manufacturers, because it's high energy density and mass allow greater autonomy.
The batteries of the American manufacturer use cells that take the form of standard batteries and assemble them together to form packs, which are then connected in parallel.
The amount of energy stored by the battery of an electric car is expressed in kilowatt-hours (kWh) and will then determine the range.
Although Tesla does not communicate the capacity of its LFP batteries (lithium-ion, iron, phosphate), it is estimated that it ranges from 50 to 75 kWh on the Tesla Model 3, against 75 kWh on the Tesla Model Y and up to 100 kWh on Model S and Model X.
What about Tesla charging?
To charge your Tesla or any other electric vehicle, simply plug into a dedicated charging station, whether at home or in a public space. But the advantage of owning a Tesla electric car is having access to the Supercharger network, one of the most developed at present. The latter accepts fast charging and was, a few months ago, reserved for Tesla. Indeed, the brand is currently testing a pilot project and has opened around ten stations to other electric vehicles in circulation.
Easy to use and pay since everything is done from your smartphone, the Supercharger terminals also allow you to recharge with direct current. Enough to fill up on autonomy in just a few minutes!
Note that you can use the other available networks, such as Ionity, Fastned, or Freshmile, provided you have a payment method accepted by the terminal.
Related Articles
Comment
Back to BLOG.