Electric vehicles as grid storage: Nissan unveils first two-way charging station in US
Sep 10,2022 | Tesmag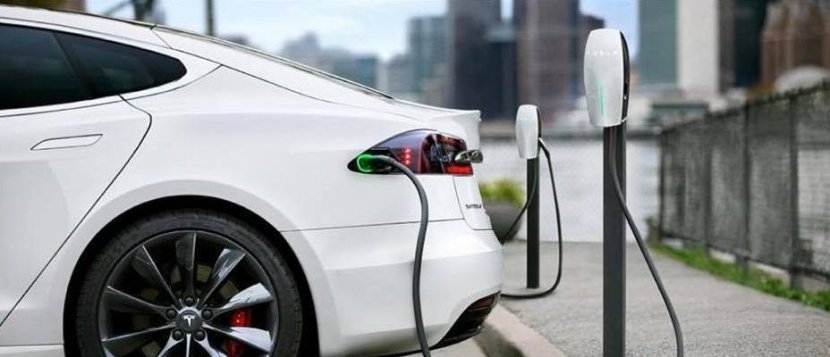 Before Tesla's Model 3, the best-selling electric car in Europe was the Nissan Leaf, with its second generation starting in 2018, with a battery capacity of up to 62 kWh and a range of 385 kilometers. At the same time, it no longer plays an important role, and Nissan has not undertaken any decisive modernization of the Leaf for the new 2023 model year. So DC charging according to the increasingly exotic Chademo standard remains the same. But in the U.S. at least, even older Leaf can now get a major upgrade, as Nissan has released the first charging station from which they can power a house or an entire network.
The Leaf is said to be the first two-way electric car
This so-called two-way charging is increasingly becoming a focus for EV manufacturers, their customers and grid operators. Tesla CEO Elon Musk is very cautious here, recently recommending that Californians in the current power shortage buy a power wall as permanent home storage -- although he may have forgotten that since 2021 it will only work with Tesla The photovoltaic system that pulls there is used in combination. Several other manufacturers, including Volkswagen, are talking about V2H (vehicle-to-home) or V2G (vehicle-to-grid), and Ford is selling a two-way wall box with the F-150 Lightning electric pickup.
For the Nissan Leaf, this station where EV current flows in both directions is now available in the U.S., as the manufacturer announced this week. It's called the FE-15 and is manufactured by V2G solutions provider Fermata Energy. According to the information, the charging station was immediately available, but no price was given. Nissan's approval means its use will not affect the Leaf's battery warranty.
Nissan writes that the Leaf is currently the only pure electric vehicle in the U.S. that allows power from its battery to the grid -- and that's probably just because the F-150 Lightning isn't considered a car. The manufacturer explained that private owners or companies can save money during peak times by using stored energy through V2H. Electric vehicle power can also be fed into the grid in states with demand response programs.
24 kWh drive battery since 2013
This should apply to places like California, where Tesla recently called on customers using Powerwall to make it part of a centrally controlled distributed power plant. Thousands signed up for the second live show in August, earning two dollars for every kilowatt-hour provided. Depending on Nissan's two-way wall box prices not yet specified, it may be worth installing separately. Maybe used Leafs will soon experience a boom too. Because, according to Nissan, they've been available in both directions since the 2013 model year, and have included at least a 24-kilowatt-hour battery from the outset.
Related Articles
Comment
Back to NEWS.