Tesla Battery Megapack Now From 3.9 Megawatt Hours And 1.9 Million Dollars
Aug 14,2022 | Chloe Lacour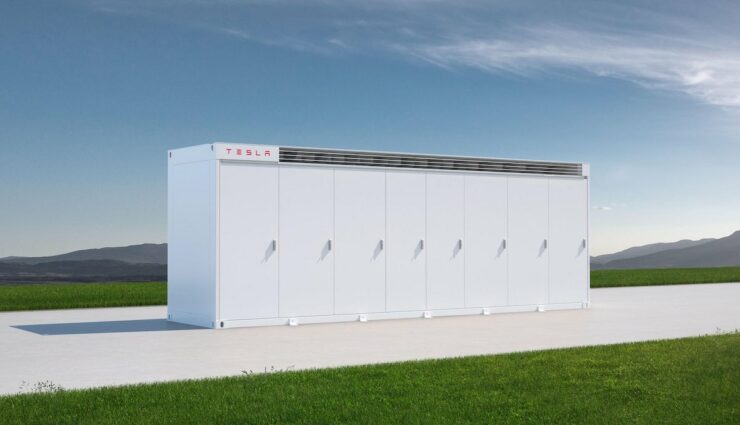 Since last July, everyone has been able to see on the Internet what a Megapack from Tesla costs, i.e. one of the modules for stationary power storage that the company has been offering since 2019 as the successor to the smaller Powerpacks. A year ago you had to invest at least 1.2 million dollars for a megapack and got a capacity of 3-megawatt hours. In March, Tesla raised the price to $1.5 million, and again recently. But the new increase has now been followed by more capacity, so it costs a little less per unit than before.
Tesla Megapack now 9.2 meters long
The new data for the Tesla Megapack was discovered on Friday by a member of the Reddit forum, and like the prices, they seem to have changed more frequently in recent months. As of today, a Megapack for installation in California now costs $1.934 million at 1 megawatt of power and 3.9-megawatt hours of capacity, according to the Tesla website. The price is marginally higher than in July, according to another Reddit post. However, there were shifts in performance and capacity: the former decreased slightly from 1.3 MW, and the latter increased by 50 percent from the previous 2.6-megawatt hours.
This suggests that Tesla, as announced by CEO Elon Musk, is now using LFP cells in its megapacks. They cost less and are more robust, but have a lower energy density, which can mean more weight and bulk. In July 2021, Tesla called a good 30 tons per megapack module with 3-megawatt hours, now it's just over 38 tons for 3.9-megawatt hours. At the same time, the storage module became noticeably larger: the length increased from 7.3 meters to 9.2 meters, the width remained at 1.65 meters, but the height also grew by 30 centimeters to 2.8 meters.
The price per kilowatt hour of capacity, on the other hand, has fallen significantly – compared to July from around 730 dollars per kilowatt hour to just under 500 dollars, which also speaks in favor of LFP. However, the performance per unit became more expensive due to the reduction at the same price, and last July you could still get a kilowatt hour of megapack capacity for around 400 dollars.
Megafactory for greatly increased production
For the second quarter of this year, Tesla reported the installation of a good 1.1-gigawatt hours of storage, which includes the Powerwall product for private households. That was more than in the previous quarter, but less than a year ago - according to CEO Musk, the energy business should become as important as that with electric cars, but so far it has been developing much more erratically. When it comes to storage, a new factory near San Francisco specifically for megapacks, which Tesla calls the Megafactory, could bring improvement. Musk put her target capacity at 40 gigawatt-hours per year, and she's reportedly set to produce other megapack formats as well.
Related Articles
Before Tesla And VW: Hyundai Electric Cars For 20,000 Euros Are Planned In Europe From Mid-2023
Comment
Back to NEWS.