Tesla Competitor Lucid Motors Again Halves 2022 Production Targets
Aug 05,2022 | Chloe Lacour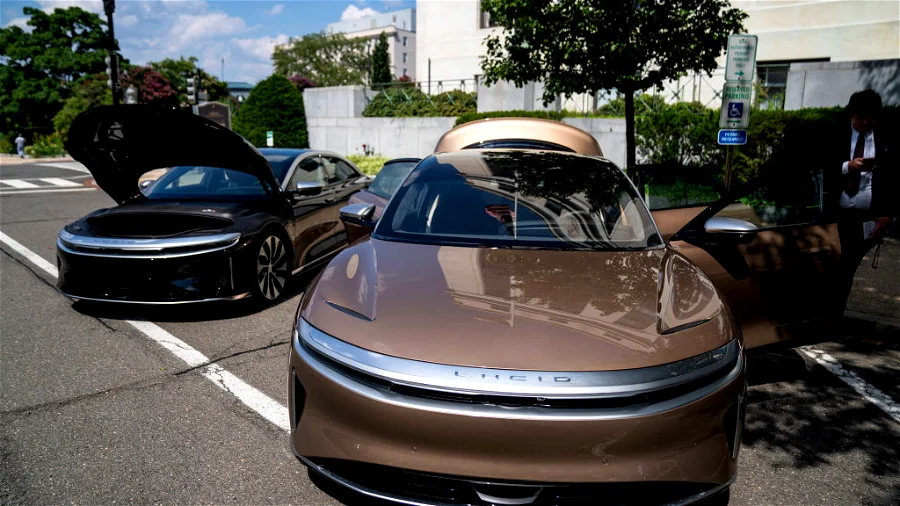 What's going on at Lucid Motors? Obviously, nothing good. The electric car manufacturer has just announced a reduction in its production targets for the current year. This is the second such decision for Lucid Motors. The objectives for the year 2022 are now around 6,000-7,000 vehicles, compared to 12,000-14,000 in February and 20,000 a few months earlier.
Lucid must make up his mind, overthrowing the world's first electric car manufacturer, namely Tesla, will not be for now. The company, also American, is indeed chaining obstacles and bad news. So, after cutting its production targets for the current year by almost half last February, Lucid was forced to raise the price of its only model in production by 10% in May. And the crossing of the desert continues since the manufacturer now announces that it is again lowering its production objectives.
The supply chain, again and again
The company points to problems within the supply chain as the main cause of its poor performance. "Our revised production guidance reflects the extraordinary supply chain and logistics challenges we have encountered," said Peter Rawlinson, CEO, and CTO of Lucid, in a statement.
During the last quarter, the manufacturer was only able to deliver 679 vehicles to its customers. Lucid reports a loss of $220 million on revenue of $97.3 million due to supply chain bottlenecks.
To keep hope
"We have identified the main bottlenecks and are taking the appropriate measures: internalizing our logistics operations, recruiting key people to the management team, and restructuring our logistics and manufacturing organization," assured Rawlinson. "We continue to see strong demand for our vehicles, with over 37,000 customer reservations, and I remain confident that we will overcome these challenges in the near term," he continued in an attempt to reassure investors.
According to him, customers are still present since there had previously been talking of 24,000 reservations. 13,000 orders were, therefore, added, despite the reduction in objectives and the increase in prices. And it is certainly this point that should reassure investors. It is still necessary that Lucid manages to meet the demand.
According to Elon Musk, even if his competitor were to double his production rate, he would not be able to overshadow Tesla, for the simple reason that his production costs are too high, in more problems within the supply chain, and therefore that it will not be able to hold on the long term.
Related Articles
Tesla: An Error By The American Manufacturer Causes An Uproar
Comment
Back to NEWS.